Carrier Transicold's ECO-DRIVE Technology Provides Castell Howell Hybrid Flexibility and Increased Sustainability
With the delivery of new tractor units specified with Carrier Transicold's ECO-DRIVE™ technology, Carmarthenshire-based food wholesaler Castell Howell can now drive its Carrier Transicold Vector® trailer systems via the trucks' own engines. The move is designed to help reduce running costs and increase fleet sustainability.


Carrier Transicold will be at the IAA Show: get your invitation !
Carrier Transicold will participate to the IAA Show in Hannover from September 20-25: come discover how Carrier Transicold delivers an electric and connected cold chain through our latest innovations!


Je Transporte has tried the 100% electric Vector eCool unit
In an effort to reduce their carbon emissions, the group Je Transporte got a glimpse of the fully autonomous, all-electric Vector eCool trailer refrigeration unit: watch the video now


Carrier Transicold to Showcase Electric and Sustainable Solutions at IAA Transportation 2022 in Germany
Carrier Transicold will demonstrate its commitment to a sustainable future by showcasing its full range of next-generation temperature-controlled transport refrigeration units in Hanover, Germany at IAA Transportation 2022, with a particular focus on electrification.
Schmechel Logistics Trusts in Carrier Transicold to Safely Transport Sensitive Pharmaceutical Goods
Schmechel Logistics, located in Bad Oldesloe in Schleswig-Holstein, has been transporting highly sensitive, temperature-controlled medical, pharmaceutical and consumer products for more than 20 years. Operating in varied climates across Europe, the freight forwarder relies exclusively on Carrier Transicold refrigeration technology for its fleet of trailers, which are all fitted with multi-temperature versions of the Vector® 1950 and Vector HE 19 units, featuring the company's ultra-efficient E-Drive™ technology.


New Service Training Academy and Spare Parts Warehouse in the UK
Carrier Transicold is furthering its commitment to sustainability, quality services, aftermarket support by advancing its UK service partner network with significant investment in a specialist training academy and urgent request spare parts facility.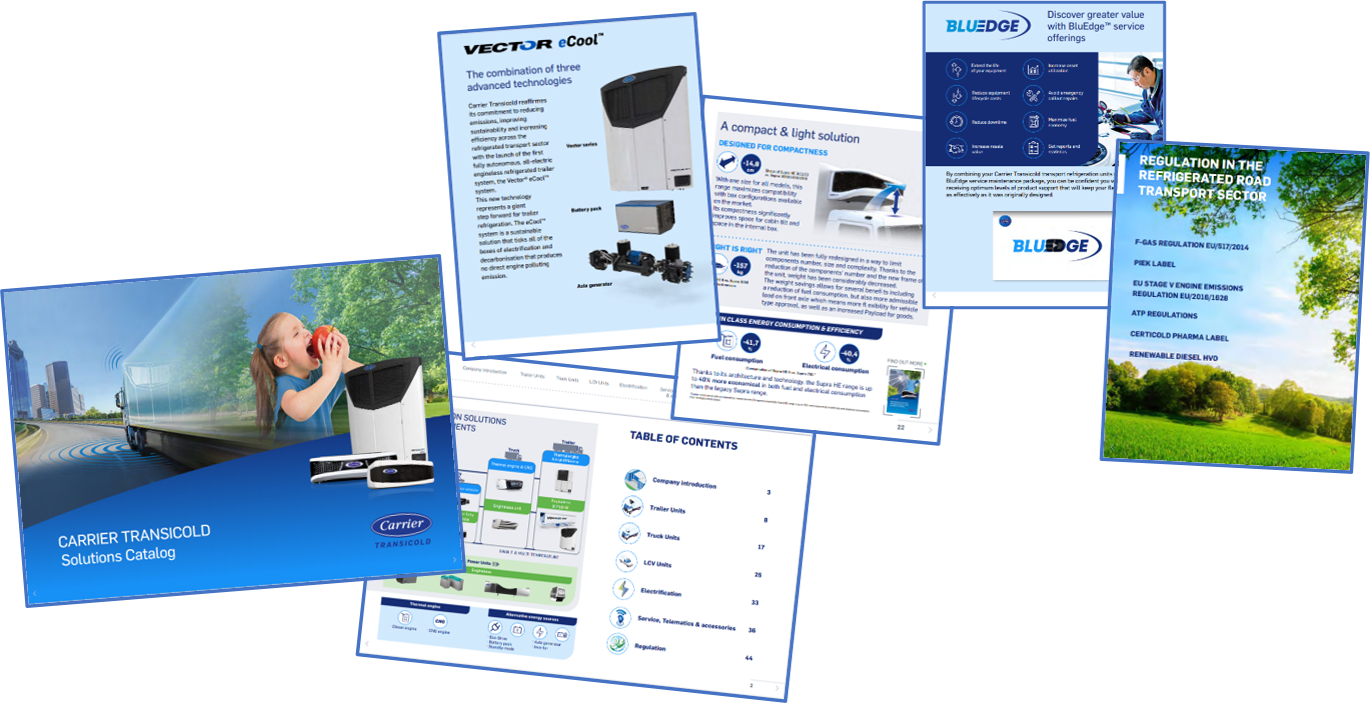 Carrier Transicold eCatalog
Get access to Carrier Transicold eCatalog that regroups all our products and services for an effective cold chain, and much more! You will be able to have a look at our latest innovations around the electrification of the cold chain and find the best fit for your need for LCV, truck and trailer.
Access the digital catalog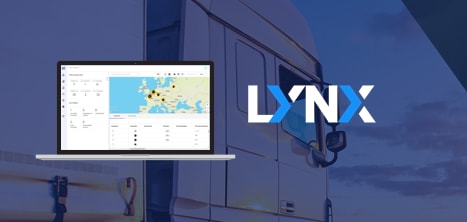 Lynx™ Fleet, the connected cold chain solution
Discover Lynx™ Fleet, the digital solution that will apply advanced IoT, machine learning and analytics technology to connect the cold chain, automate key processes and deliver real-time visibility and insights throughout the cargo's journey.
Learn more
Case Studies
Hear about our clients' stories!
Traveling across countries, at any time of the day or in extreme temperatures is challenging. Whatever type of goods you are transporting, Carrier Transicold has the right solution. Learn about the challenges our clients face and the solutions provided by Carrier Transicold to answer them.