Discover greater value – and peace of mind – with BluEdge service offerings from Carrier Transicold®
No matter what level of service your business needs, Carrier Transicold offers the flexibility to help you get the best value and the most mileage out of your service plan. Contact us today to learn more about how BluEdge service offerings can help protect your equipment and keep your Carrier Transicold transport refrigeration units on the road longer.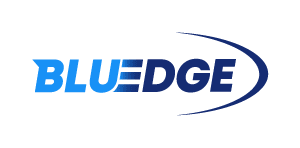 A Tier for Every Business
Our tiered service model offers customers a range of options to meet the particular needs of their business. It's an excellent fit for customers of any size.
Core

Extended warranty
For customers that want to maintain their equipment on their own (but may occasionally call on Carrier for on-demand expert service) or want to sign up for our most basic plans.
Enhance
Routine maintenance
Designed for customers who want to sign up for a service plan that includes more value-added options, such as a multi-year service agreement, preventive maintenance, or remote monitoring.
Elite

Full service
This is the most comprehensive service offering for each of our businesses, and it has one purpose: to provide customers with complete peace of mind. We will use unmatched customer support, coupled with cutting edge technology to optimize performance, maximize uptime, and minimize cost.
More choices to protect your investments
Whether you want to maintain equipment on your own with as-needed service or put solutions in place for proactive maintenance and equipment monitoring, we have a plan that can help you:
Schedule inspections and timely preventive maintenance to extend the life of your equipment
Manage and reduce equipment lifecycle costs
Reduce downtime, increase asset utilization and maximize fuel economy
Obtain preferred pricing on genuine Carrier Transicold parts
Avoid costly emergency callout repairs
Increase equipment resale value
Choose from three tiers of service designed to provide optimal value for your business:


Enhance


Routine maintenance

Parts




Labor repair

Labor maintenance

Preventive maintenance

Fleet visibility / Basic telematics

Call-out 24/7

Travel

International coverage

International coverage

Telematics

Local options (regulations)

Hours usage billing

 included 


 option