December 19, 2016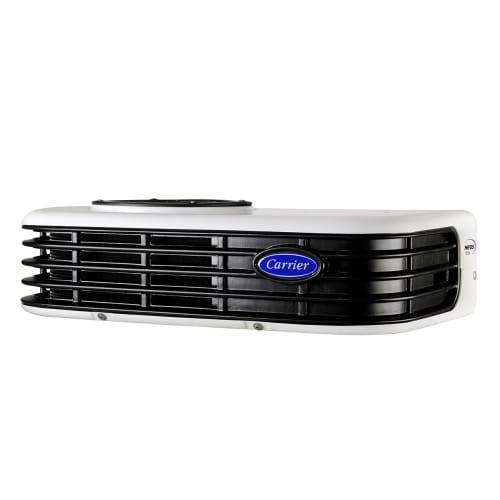 Neos™ 100S Unit Delivers for Light Commercial Vehicles
Florists, grocers and other businesses that use small refrigerated trucks and delivery vans have a new cooling option from Carrier Transicold: the Neos™ 100S alternator-driven electric refrigeration unit. Unlike a conventional direct-drive refrigeration unit with a belt-driven compressor mounted to the vehicle engine, the Neos 100S unit uses the vehicle's alternator to electrically power the system, thus enabling a constant cooling or heating capacity for fresh and frozen cargoes, regardless of engine speed.
---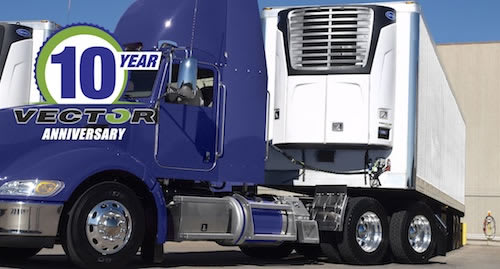 Electric Standby a Hallmark of Vector™ Series
When it rolled into the North American marketplace a decade ago, the Vector™ platform offered as a standard feature something previously only available on trailer refrigeration units as an expensive upgrade: electric standby capability. "This year, as Carrier Transicold commemorates 10 years of the Vector platform's E-Drive™ all-electric technology on this continent, we also recognize the contribution its built-in electric standby capability has made for so many customers," said Patrick McDonald, product manager – trailer products, Carrier Transicold. "This capability has provided opportunities for significant fuel savings for a progressively growing number of food distribution operations."
---
To subscribe to eFLASH, click here.
If you know someone who would like to receive eFLASH, simply send this page link and tell them to subscribe.