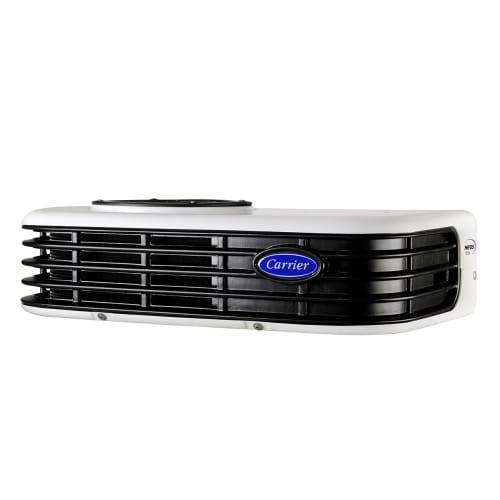 Neos™ 100S Unit Delivers for Light Commercial Vehicles
Florists, grocers and other businesses that use small refrigerated trucks and delivery vans have a new cooling option from Carrier Transicold: the Neos™ 100S alternator-driven electric refrigeration unit.
Unlike a conventional direct-drive refrigeration unit with a belt-driven compressor mounted to the vehicle engine, the Neos 100S unit uses the vehicle's alternator to electrically power the system, thus enabling a constant cooling or heating capacity for fresh and frozen cargoes, regardless of engine speed.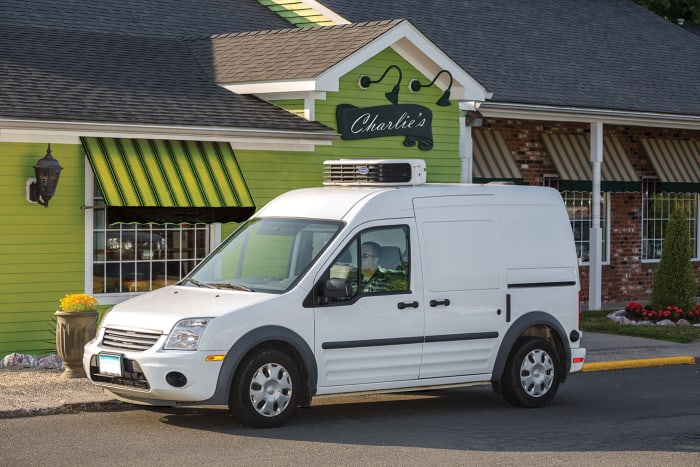 "The Neos 100S unit expands our current product line for North America by adding an option for the smaller, light commercial vehicle (LCV) end of the spectrum," said Tina Hickman, truck product manager, Carrier Transicold.
"Road-proven for more than six years in Europe, where it was first introduced, the Neos 100S unit's ability to deliver constant refrigeration capacity provides a significant advantage for vehicles driven in congested urban environments," said Hickman, noting that the compact design and electric operation make for an especially quiet unit.
With its compressor housed inside the condenser unit, the Neos 100S unit eliminates the need to run lengthy refrigerant lines between the LCV's engine and condenser. This decreases the number of fittings by 80 percent, which reduces the amount of refrigerant needed and the potential for refrigerant leaks.
The main condenser assembly can be nose-mounted to the front of a truck box or mounted to the roof of a delivery van, as shown in the corresponding image. For details and complete performance specifications, turn to the experts in the Carrier Transicold dealer network or visit us on the web.