October 13, 2021

Advanced Lithium-ion Technology Gives ComfortPro Electric Auxiliary Power Unit Unprecedented Endurance
Carrier Transicold has raised the bar for electric auxiliary power unit (APU) performance with its new lithium-ion ComfortPro® electric model that delivers double the air conditioning runtime provided by some competitive conventional battery-powered APUs. The new ComfortPro model is the first electric APU capable of providing cab cooling for extended periods formerly only achieved by diesel-powered units.
---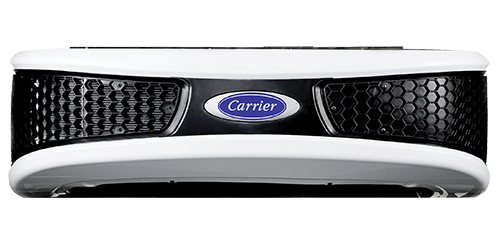 Supra Electric Truck Refrigeration Unit Delivers 100% Performance with Zero-Emissions
Revolutionary new electric truck refrigeration technology from Carrier Transicold is demonstrating an emissions-free path forward for refrigerated transporters who want to incorporate more sustainable systems into their fleets. The emissions-free electric Supra® demonstration unit was unveiled by Carrier Transicold at the Advanced Clean Transportation (ACT) Expo held recently in Long Beach, California.
---


Power that Moves: In Pursuit of More Sustainable Ways to Move Refrigerated Goods
Imagine a future in which a trailer loaded with perishable cargo has the ability to refrigerate itself simply by the act of rolling down the highway. Fulfillment of that vision is arriving sooner than you might think, thanks to a new generation technology coming from Carrier Transicold.
---


To subscribe to eFLASH, click here.
If you know someone who would like to receive eFLASH, simply send this page link and tell them to subscribe.