Carrier Transicold Offers Added Flexibility with everCOLD™ Service Contracts
Hannover, Germany -
Hannover, Germany, September 24th, 2014 — 
Stand E15, Hall 27 (25 September - 2 October, 2014)

Carrier Transicold has redesigned its everCOLD full-service maintenance package to offer customers the added flexibility of customized contracts. Carrier Transicold, which operates in the UK as Carrier Transicold UK, helps improve global transport and shipping of temperature-controlled cargoes with a complete line of equipment for refrigerated trucks, trailers and containers, and is a part of UTC Building & Industrial Systems, a unit of United Technologies Corp. (NYSE: UTX).

The new everCOLD maintenance package provides customers with several options, including international coverage, regulatory checks, or service and repair of ancillary devices, such as temperature recorders and telematics systems. Fleet managers can pay monthly, quarterly or annually, with the advantage of knowing exact costs for the duration of the contract, regardless of how much maintenance is required, or when the need for maintenance is identified.

"We recognise that our customers' business requirements can change over time, so we've created a new generation of fixed-cost maintenance contracts with added flexibility as the standard," said Victor Calvo, managing director, Carrier Transicold Europe, Middle East and Africa. 

Everything about Carrier Transicold's everCOLD contracts can be tailored around a customer's individual business. From the level of coverage to their preferred payment cycle, customers have the peace of mind of being able to scale the fleet back by up to 10 per cent each year, if the business demands it.
New everCOLD agreements include all recommended maintenance, carried out by manufacturer-trained technicians using genuine performance parts. EverCOLD also provides full access to oneCALL™ 24/7 year-round breakdown assistance and to Carrier Transicold's extensive service network in Europe, the Middle East and Africa, which features more than 600 service centres.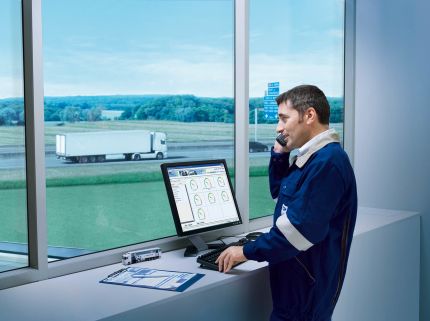 The everCOLD maintenance agreements are available across the full range of Carrier Transicold temperature-controlled units for vans, trucks and trailers.
For more information on Carrier Transicold and its products and services, visit www.carriertransicold.eu. Follow Carrier on Twitter: @CarrierGreen.