Carrier Transicold is delighted to be back at Solutrans for the 2023 edition
We invite you to come to our stand to discover our latest innovations around the decarbonization of the cold chain, with new motorless, electric units powered by alternative energy sources for all ranges.


Carrier Transicold's Vector S15 Trailer Refrigeration Unit Delivers Cost and Energy Savings
Carrier Transicold is committed to delivering immediate savings to customers, underlined by its latest Vector® S15 temperature-controlled trailer unit.


Carrier Transicold Vector HE 19 Units Help apetito Move Toward Net Zero Carbon Emissions
Wiltshire-based catering supplier apetito has taken delivery of 10 double-deck temperature-controlled trailers equipped with Carrier Transicold Vector® HE 19 units.


Carrier Transicold Advances Cold Chain Electrification with New Syberia eCool Model Supporting All-Electric Trucks
Carrier Transicold has begun initial production of a new all-electric Syberia eCool temperature-controlled unit, continuing the electrification of the company's eCool series and further demonstrating its commitment to sustainability.


Customers Experience State-of-the-art Refrigeration Technology through Carrier Transicold's Year-long Vector eCool Roadshow
Carrier's year-long roadshow in France for the Vector® eCool – the first engineless, all electric and fully autonomous refrigerated trailer system – demonstrated the benefits of transport electric refrigeration: In 2022, more than 30 customers in the French transport industry tested the refrigeration unit, helping them reduce their carbon dioxide (CO2) emissions.


Clive Cowern Transport Unlocks Improved Sustainability With Digitally Connected Carrier Transicold Vector Trailer Units
Shropshire-based Clive Cowern Transport has improved fleet sustainability with 10 new temperature-controlled trailers. The digitally enabled units connect to Carrier Transicold's telematics platform and are backed by a BluEdge service contract, allowing for improved operational efficiency throughout the life of the products.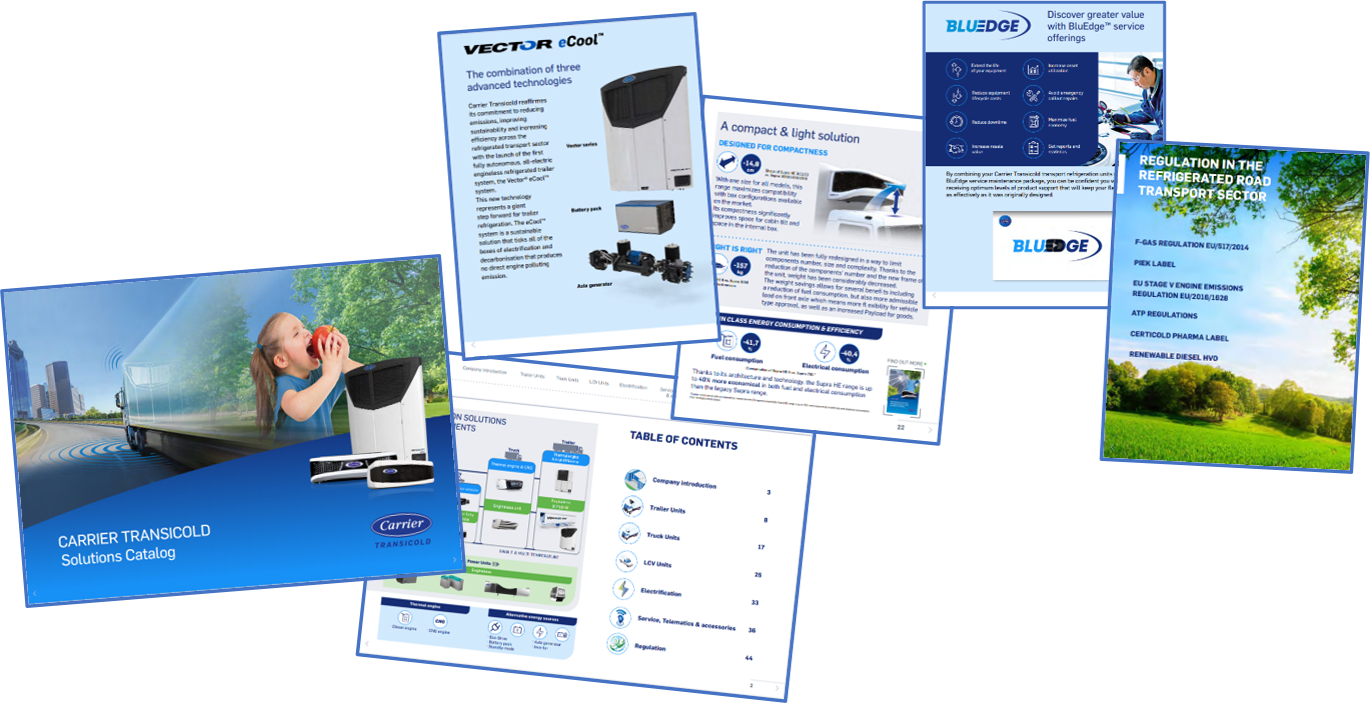 Carrier Transicold eCatalog
Get access to Carrier Transicold eCatalog that regroups all our products and services for an effective cold chain, and much more! You will be able to have a look at our latest innovations around the electrification of the cold chain and find the best fit for your need for LCV, truck and trailer.
Access the digital catalog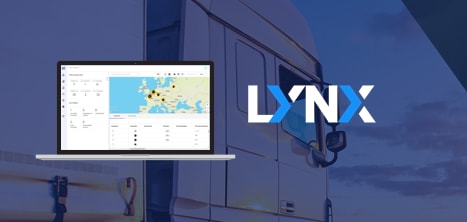 Lynx™ Fleet, the connected cold chain solution
Discover Lynx™ Fleet, the digital solution that will apply advanced IoT, machine learning and analytics technology to connect the cold chain, automate key processes and deliver real-time visibility and insights throughout the cargo's journey.
Learn more
Case Studies
Hear about our clients' stories!
Traveling across countries, at any time of the day or in extreme temperatures is challenging. Whatever type of goods you are transporting, Carrier Transicold has the right solution. Learn about the challenges our clients face and the solutions provided by Carrier Transicold to answer them.