New Service Training Academy and Spare Parts Warehouse in the UK
Carrier Transicold is furthering its commitment to sustainability, quality services, aftermarket support by advancing its UK service partner network with significant investment in a specialist training academy and urgent request spare parts facility.


Refrigerant Performance Evaluation Shows Carrier Transicold's Sustainable Technology Can Reduce Fleet Carbon Emissions by Nearly Half
A major Carrier Transicold customer in the UK has shared the results of a multi-year refrigerant performance evaluation on its range of truck and trailer refrigeration systems, demonstrating that a combination of R-452A refrigerant and Carrier's all-electric E-Drive™ technology delivered close to a 50% reduction in carbon emissions from its units.


Carrier Transicold Provides Refrigeration Equipment for France's First Electric-Hydrogen Powered Truck
Carrier Transicold today announced its Syberia 11 unit was selected by the CATHyOPÉ consortium to provide France's first electric-hydrogen truck with an all-electric, engineless refrigeration unit. CATHyOPÉ is a pioneering program aimed at designing and putting into service a 44-ton refrigerated transport truck, featuring electric engines powered by a hydrogen fuel cell.


Dawsongroup Adds All-Electric Carrier Transicold Vector eCool Units
Commercial vehicle supplier, Dawsongroup truck and trailer, has taken delivery of three Carrier Transicold Vector® eCool™ units, the latest UK company to specify the world's first fully autonomous, all-electric engineless refrigerated trailer system.


Volta Trucks reveals Carrier Transicold as the supplier of refrigerated equipment at CV Show in Birmingham
Volta Trucks, the leading and disruptive full-electric commercial vehicle manufacturer and services provider, has confirmed the selection of Carrier Transicold as the sole supplier of refrigerated equipment for the full-electric 16-tonne Volta Zero.


Discover Carrier Transicold eCool electric solutions on stand 1545 at the ITT Hub in Farnborough, UK
Carrier Transicold will participate to the ITT Hub by TCS&D from May 11-12 in Farnborough, UK, and will present our latest engineless and electric solutions that help our customers meet the current environmental standards and regulations, while also improving overall sustainability of their fleet.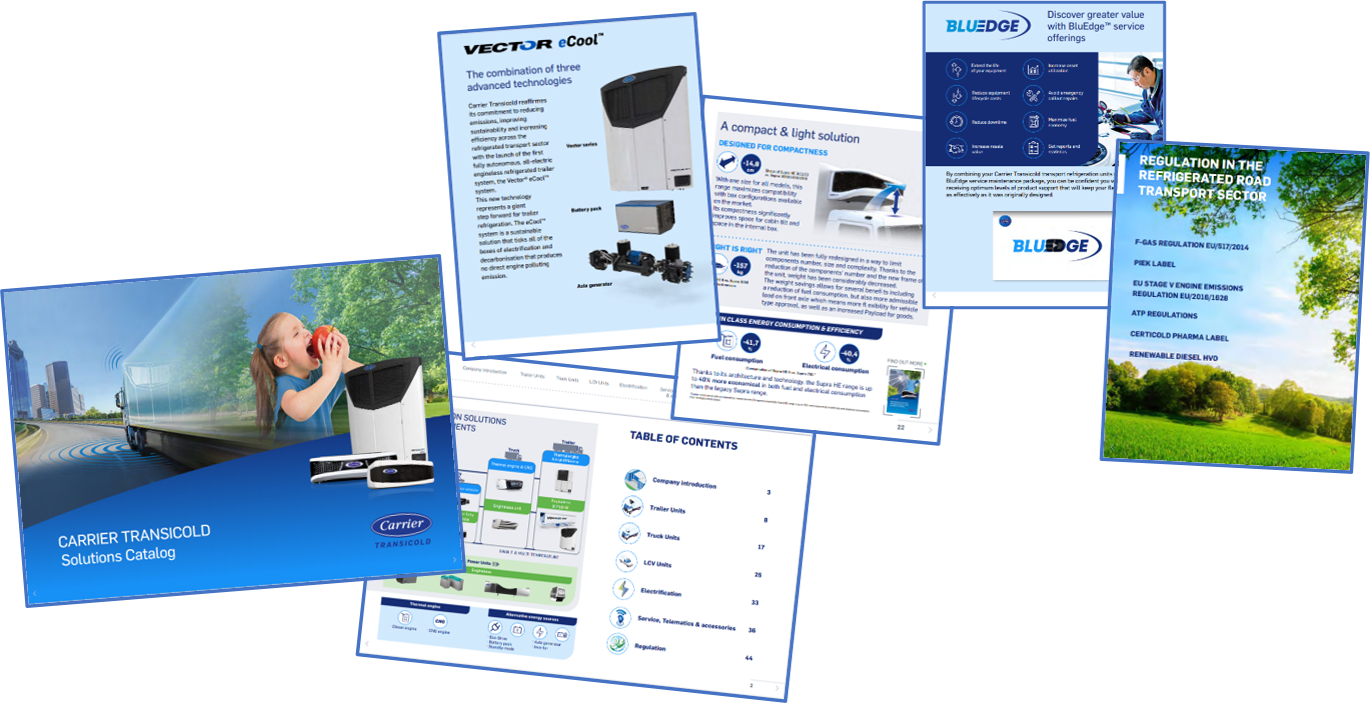 Carrier Transicold eCatalog
Get access to Carrier Transicold eCatalog that regroups all our products and services for an effective cold chain, and much more! You will be able to have a look at our latest innovations around the electrification of the cold chain and find the best fit for your need for LCV, truck and trailer.
Access the digital catalog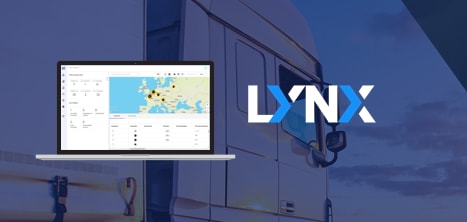 Lynx™ Fleet, the connected cold chain solution
Discover Lynx™ Fleet, the digital solution that will apply advanced IoT, machine learning and analytics technology to connect the cold chain, automate key processes and deliver real-time visibility and insights throughout the cargo's journey.
Learn more
Case Studies
Hear about our clients' stories!
Traveling across countries, at any time of the day or in extreme temperatures is challenging. Whatever type of goods you are transporting, Carrier Transicold has the right solution. Learn about the challenges our clients face and the solutions provided by Carrier Transicold to answer them.