Air Cooled Chillers Rental
Reliable rental HVAC equipment is crucial to the needs of our customers who may need a HVAC solution for supplemental temperature control, capital plant upgrades, emergency scenarios, and more. With that in mind, we purchase new HVAC equipment and modify it for portability for the harsh rental environment offering solutions for a range of HVAC rental requirements.
Air-Cooled Chillers Applications & Optional Features
Air cooled chillers have been widely used by Carrier rental systems in a range of applications to provide temporary chilled water solutions. The chillers have been set up for quick install inclusive of pumps, flexible hoses, electrical cable, buffer tanks together with a turnkey install all designed to provide a seamless delivery in the time of need.
We inventory air-cooled chillers, ranging from 100 KW to 700 KW
Applications
All types of HVAC comfort cooling applications
Supplemental cooling
Emergency response
Industrial/specific operating conditions
Food processing
Process cooling
Cold storage/warehousing
Refinery and chemical production projects
Scheduled outages and turn-around projects
Testing requirements
Standby services
Optional Features
Low temperature (-6°C)
High water pressure (up to 20 bar)
Skid-mounted or disassemble/reassemble for tight plant room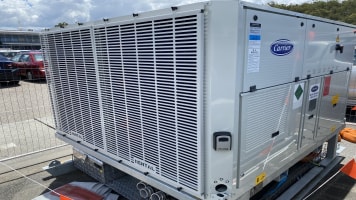 Air cooled 100KW Scroll Heat Pump – 30RQS - 100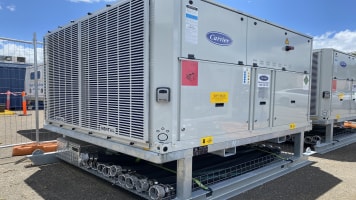 Air cooled 160KW Scroll Heat Pump – 30RQS - 160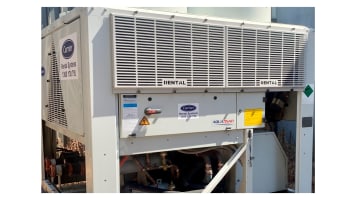 Air cooled 232KW Scroll Heat Pump – 30RQ – 232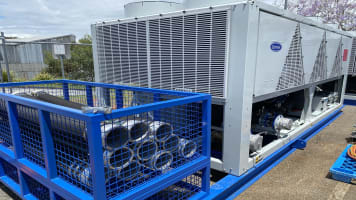 Air cooled 400KW Scroll Chiller – 30RB - 402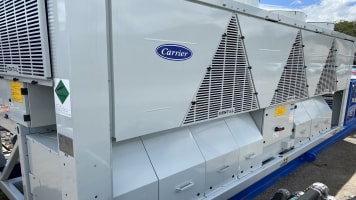 Air cooled 432KW Scroll Heat Pump – 30RQ - 432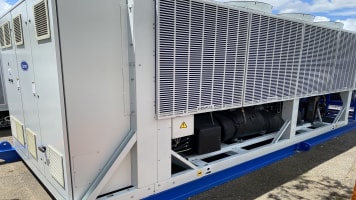 Air cooled 550kW Screw Chiller - 30KAV550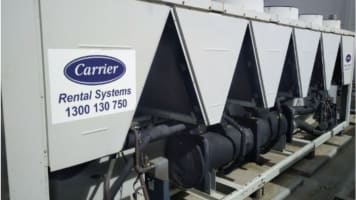 Air cooled 700KW Screw Chiller - 30XA 0702