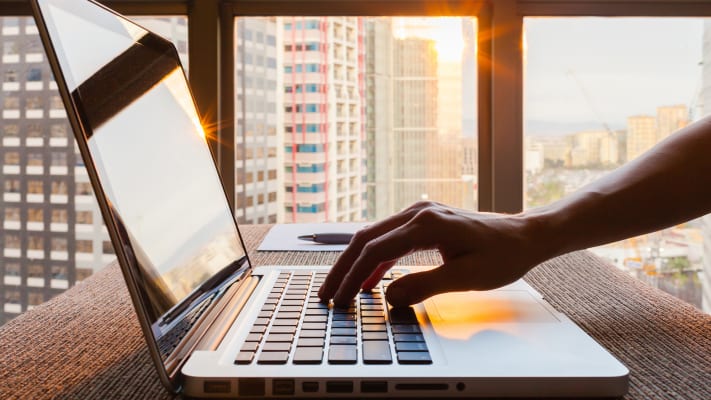 On demand presentations are available 24/7 on Carrier University's Classroom Online.
On-Demand Seminar Instructions
Several state licensing boards approve the use of the IACET process as evidence that a presentation is non-commercial and has educational value for the engineer. The IACET process requires that we can show each individual who wants to claim CEU's has achieved the learning objectives of the seminar at an acceptable level. For Carrier's Pre-Recorded Seminar series this is done by taking an online Knowledge Check.
To watch the presentations, take the Knowledge Check and receive a certificate for this program, follow the steps below.
Sign-up using this link: https://training.carrieruniversity.com/login/signup.php?org=seminarsignup.

Create an account with the Seminar Access Key "DEMAND". After you submit you will then be directed to login.
If you have an account, you can go directly to the login page: https://training.carrieruniversity.com/login/index.php.
This login provides access to all the available On-Demand training.
If you take other courses through Carrier University Online, please use the same email address for each course, this will allow us to provide a transcript of courses you have attended with us.

Seminars are in five categories: Fundamentals, Applications, Systems, Standards and Technology. Select category and topic you are interested in. Enroll as an On-Demand Participant with the key "DEMAND". This is all in capital letters.
Watch the video presentation and take the Knowledge Check and click submit. Passing requires a score of 80%. The Knowledge Check may be taken as many times as you wish.
Please take the anonymous seminar evaluation. When the evaluation is complete you may print your certificate.
If you are registered in FL, NC or NY, we need to capture your PE number, fill in the information when you create your account or edit these in your profile
If you are registered in NC, you will be prompted to complete the North Carolina evaluation.
If you have login problems or sessions do not appear in your "Find Learning" tab contact us at [email protected] or 800-644-5544.
Important Note: Per IACET requirements you must complete the Knowledge Check and print your certificate within 60 days of the enrollment date.
Carrier University is accredited by the International Association for Continuing Education and Training (IACET). Carrier University complies with the ANSI/IACET Standard, which is recognized internationally as a standard of excellence in instructional practices. As a result of this accreditation, Carrier University is authorized to issue the IACET CEU. Carrier University is authorized by IACET to offer 0.1 CEUs.