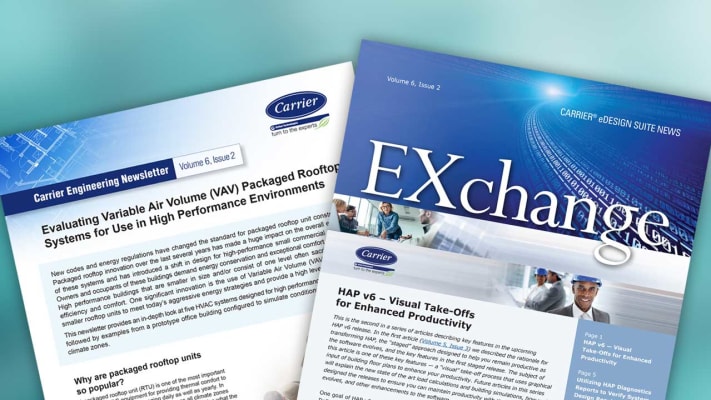 Information at the Click of a Button
Subscribe to Carrier's e-newsletters for up-to-date information on a range of topics.
Carrier Engineering Newsletter
The Carrier Engineering Newsletter is a quarterly communication providing helpful, topical information concerning industry news and HVAC design trends and solutions.
EXchange: Carrier eDesign Suite News
EXchange is an electronic newsletter offering timely, informative and interesting news about Carrier eDesign Suite software. Delivered quarterly via e-mail, each issue provides a wealth of information including technical articles, news about new software releases and software in development, training schedules and registration, and answers to frequently asked software questions.