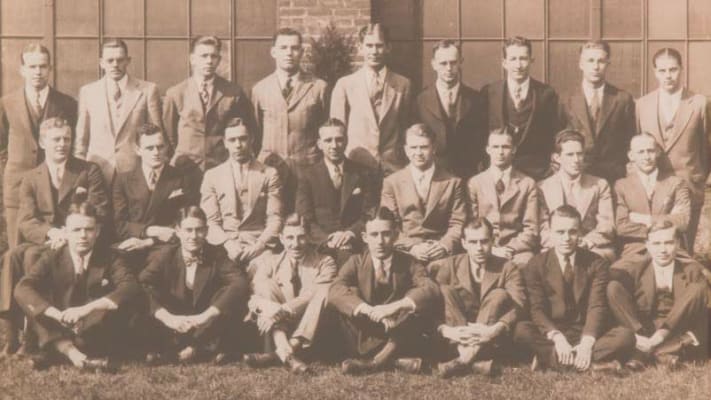 Carrier University: Training Then and Now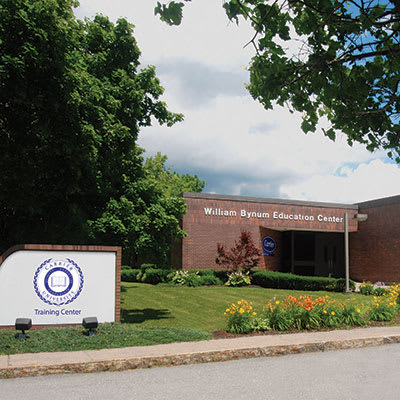 Carrier University has trained the HVAC industry since 1929.
Carrier University offers HVAC training courses and training materials for architects, building owners, consulting/specifying engineers, contractors, technicians, developers, facility managers and HVAC instructors.
In the early 20th century, Willis Carrier began his legacy of heating, ventilation and air conditioning (HVAC) innovation — and Carrier has trained the industry ever since. Carrier University is the premier learning organization in the HVAC industry. Headquartered in Syracuse, NY, Carrier University offers comprehensive HVAC training in a wide range of areas including technical skills, HVAC service, HVAC controls, HVAC design and sustainable building solutions.
The Bynum Training Center is a 19,500-square-foot facility with five classrooms and a product lab outfitted with operational residential and commercial products. It includes a production studio with web development tools and video web casting capability. Carrier University utilizes an online training platform to provide training classes and blended learning programs.
---
Classes are divided into three knowledge levels.
THEORY
General HVAC industry knowledge
SKILLS
Develop technical skills applicable to all HVAC manufacturer's equipment
EQUIPMENT
Technical how-to knowledge for Carrier equipment
---
Available course categories:
Design
Theory

Fundamentals of HVAC design for contractors, consulting engineers and architects

Skills

Understanding eDesign Suite software tools used in HVAC system design by consulting engineers and contractors
Network Controls
Classes for facility managers, control technicians and contractors based on Carrier's network system -- i-Vu® Open
Technician
Theory

Fundamentals for new HVAC technicians. This is an online class format.

Skills

These are hands-on classes designed to teach proper installation, service and troubleshooting techniques for both entry level and experienced HVAC technicians.

Equipment

These courses are designed for experienced HVAC technicians to gain understanding of maintaining and troubleshooting Carrier equipment
---
Delivery Methods
Classroom

Traditional classroom instruction is enhanced with hands-on lab exercises using operational HVAC equipment.  Most design and all service classes use the lab to augment the classroom training.

Online

Carrier University's Classroom Online provides online HVAC training available 24/7.  Interactive training modules include graded knowledge checks, certificates of completion and many are approved for continuing education.

Blended

Mix of traditional classroom or online training, some with remote lab exercises and electronic access to instructors.

Customized Training

If you have an interest in custom classes at your location or at the Carrier training center, contact Carrier University.
---
Certification Legend

IACET
International Association For Continuing Education And Training
Carrier University is accredited by the International Association for Continuing Education and Training (IACET). Carrier University complies with the ANSI/IACET Standard, which is recognized internationally as a standard of excellence in instructional practices. As a result of this accreditation, Carrier University is accredited to issue the IACET CEU.

NATE
North American Technician Excellence
Founded in 1997, North American Technician Excellence (NATE) is the nation's largest non-profit certification organization for heating, ventilation, air conditioning and refrigeration technicians.  Headquartered in Arlington, VA, NATE is the certification organization that was developed by, and has been supported by the entire HVACR industry for over 20 years.
NATE tests are rigorous, multiple-choice, knowledge-based tests which validate a technician's knowledge. NATE candidates may earn Installation and/or Service certification in one or more specialty areas. Once certified, technicians need to maintain their credentials through Continuing Education Hours (CEH's). Many Carrier University classes qualify for NATE CEHs.

USGBC
US Green Building Council
Carrier is a USGBC Education Partner and is the first company to license USGBC's Leadership in Energy and Environmental Design (LEED®) curriculum. Many Carrier University courses offered cover topics related to sustainability and may count to maintain LEED® credentials for CMP credit under the education category.

AIA
American Institute of Architects
Licensed architects must earn continuing education credits each year to fulfill AIA membership requirements. Carrier University is an AIA CES Approved Provider and offers some courses which can help architects meet these continuing education requirements.

PE
Professional Engineer
Continuing education hours for professional engineers' continuing education requirement, some courses specifically approved by FL, NC, NJ and NY.
---
LEED® is a registered trademark of the US Green Building Council.