Currently, 70 per cent of Culina's reefer fleet features Carrier Transicold refrigeration equipment and following the proven performance of its Vector technology, the company added a further 83 Vector™ 1550 units to its fleet in 2015.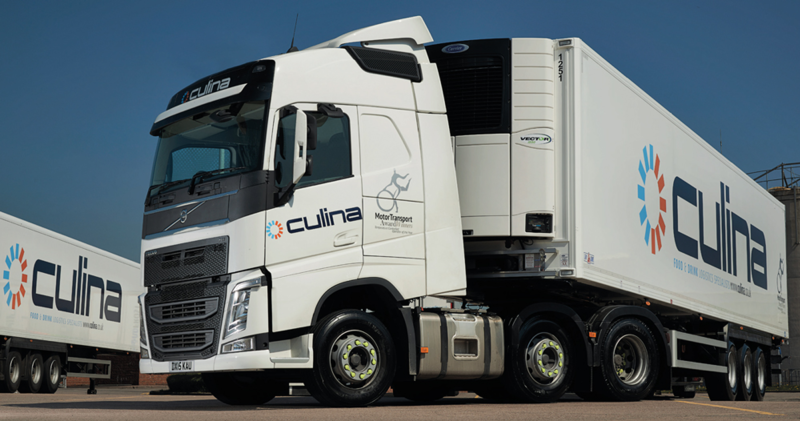 Ten of the units are mounted to 14.6 metre Longer Semi-Trailers (LSTs) and form part of the UK Department for Transport's (DfT) trial of longer articulated goods vehicles, allowing Culina to increase load capacity and efficiency on selected routes.
Each Vector 1550 unit combines an efficient 1.5 litre engine with Carrier's patented E-Drive™ technology and an economiser to deliver a low total cost of ownership. Overall, carbon dioxide emissions are reduced by up to 39 per cent compared to conventional systems – the equivalent of removing 5.8 tonnes of CO2 per unit per year – whilst delivering a balanced capacity of 14,700 watts.
The results
"The support offered by Carrier's service partner network was one of the main reasons we chose Carrier Transicold."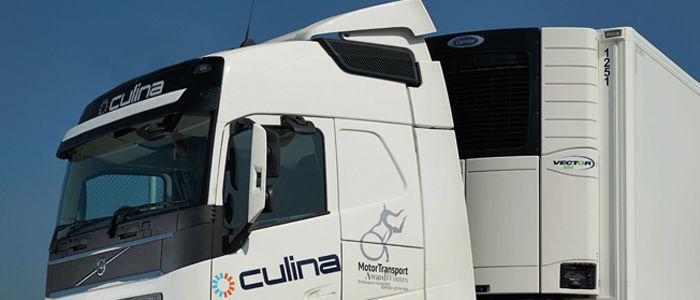 The new trailers are being used to deliver temperature-sensitive goods 24 hours a day, seven days a week, only stopping for a period of a few hours on Christmas Day. Mark Matkin, group fleet manager at Culina, says:
"Our fleet is on the road 365 days a year and in the rare event that we do have a problem with one of our units, it's paramount that we get it fixed and back on the road as soon as possible.
"The support offered by Carrier's service partner network was one of the main reasons we chose Carrier Transicold,"adds Matkin.
The Carrier Transicold units are able to integrate with Culina's fleet telematics solution, providing the customer with access to temperaturecritical information at any point in the journey.
The latest units to join the fleet are also backed by an eight-year everCOLD™ service, maintenance and repair contract which gives Culina 24/7 access to Carrier's oneCALL™ emergency assistance. The everCOLD contract also includes all maintenance recommended by Carrier Transicold and carried out by Carrier-trained F-Gas certified engineers using genuine Carrier Transicold Performance Parts™.
About Culina
Founded in 1994 and based at 17 sites across the UK and Ireland, food and drink supply chain specialist Culina provides shared-user logistics services, including warehousing and distribution for both chilled and ambient goods. The company processes 2.2 million orders each year across its 2.9 million sq ft of warehousing space with 3,000 members of staff and a fleet of more than 1,000 vans, trucks and trailers.
Culina was named Temperature Controlled Operator of the Year at the 2014 Motor Transport Awards.