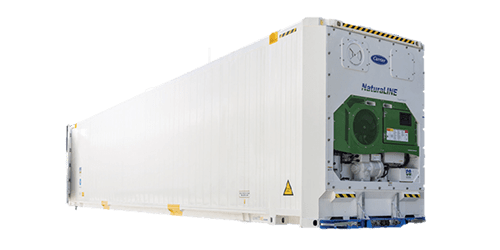 Carrier Transicold Vaccine Solutions
Carrier Pods Monitored by Sensitech
Carrier Pods™ monitored by Sensitech® are a new line of temperature-controlled mobile storage solutions aimed at addressing the unique cold chain requirements for COVID-19 vaccine distribution. The mobility of Carrier Pods provides pharmaceutical companies, distribution centers, retailers and vaccine administrators with the flexibility to move vaccine storage to other locations. The units are designed for added equipment and cargo condition visibility through an integration with the LYNX™ digital platform.  
Carrier's LYNX digital platform, developed in collaboration with AWS, applies advanced IoT, machine learning and analytics technology to connect the cold chain in the cloud, automate key processes and deliver real-time visibility and insights throughout the cargo's journey. Lynx will help Carrier customers to optimize cold chain operations, decrease energy use and enhance outcomes with reduced costs, delays, cargo loss and spoilage in transit.
Benefits of using Carrier Pods: 
Sensitech TempTale® Ultra temperature monitoring from -95 degrees Celsius to +70 degrees Celsius
Refrigeration unit temperature range from -40 degrees Celsius to +30 degrees Celsius with temperature control within +/- 0.25 degrees Celsius*
TripLINK™ telematics integration providing notifications, geofencing and refrigeration unit health analytics**
Secure temperature recording for container and cargo, supporting compliance
Ability to comply with Good Distribution Practice guidelines for transport of pharmaceutical and biomedical products***
Option to use either Carrier PrimeLINE®, industry best-selling refrigeration unit, or NaturaLINE®, the only refrigeration unit utilizing natural carbon dioxide (CO2) refrigerant with a global warming potential (GWP) of 1, running at lowered noise levels, with each offering different features and advantages
Carrier Pods operate on 460V electric standby "shorepower" when stationary. Alternatively, they may be paired with a Carrier Transicold diesel generator set to provide power in areas where electric standby power is not readily available.
* When using NaturaLINE refrigerated container unit
** TripLINK is used where applicable until further notice
*** With PrimeLINE option
---
Vector Trailer Refrigeration Units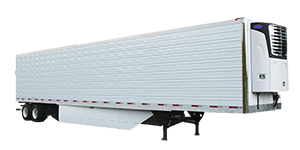 Similar to Carrier Pods, refrigerated trailers installed with Carrier Transicold Vector™ trailer refrigeration units may be used for vaccine storage and transport.
When equipped with eSolutions™ telematics, the Vector unit will provide similar equipment performance and tracking as the Carrier Pods solution. The Vector unit has both an integrated diesel engine as well as electric standby, so it can run on either power source.
The Vector trailer unit also offers peace of mind during a power loss. If operating from shorepower and electricity is lost, the unit will automatically switch to diesel engine operation until power is restored.
---
Temperature Sensor Calibration
Carrier's single temperature and multi-temperature trailer refrigeration units (TRUs) utilize control systems that employ calibrated sensors. 
These sensors are fixed value thermistors that are permanently calibrated during their manufacturing process to a tolerance of ± 0.1 °C (or 0.1 °F) as required by ASTM E879-93 Par. 7.4. The sensors are not field recalibrated nor is there a need or ability to recalibrate these over their lifetime. 
---
AHRI Certification of Performance
Current and past production Carrier Transicold single temperature truck and trailer units are certified by the American Heating and Refrigeration Institute (AHRI). Certifications for units currently in production are available on the AHRI website.
Certification lists for units no longer in production, such as the legacy in-use units listed below, can be supplied by Carrier Transicold, as AHRI only lists current production units on its website.
---
Trailer Thermal Mapping / Monitoring Solutions
Trailer thermal mapping is the process of measuring the temperature distribution throughout a trailer to ensure consistent product temperature no matter where the product is placed within the trailer.  Temperature monitoring involves placing temperature recorders inside the trailer for independent confirmation of the product temperature.
Both self-administered trailer thermal mapping kits and temperature monitoring solutions are available through Sensitech at [email protected].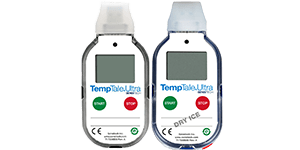 ---
Back to eFLASH 1/27/21 summary