March 19, 2018
ComfortPro® APUs Now Made by Carrier Transicold in Georgia
The complete line of ComfortPro® diesel-powered auxiliary power units (APUs), now manufactured by Carrier Transicold in Athens, Georgia, is available for trucking fleets and owner-operators looking to reduce fuel consumption while complying with anti-idling regulations. The Carrier Transicold dealer network has sold and serviced ComfortPro APUs since 2006. In 2017, Carrier Transicold acquired select IMPCO road transport product lines, including the ComfortPro product line and manufacturing rights, from Westport Fuel Systems, Inc. An advanced assembly line for APUs was subsequently added at Carrier Transicold's flagship transport refrigeration system manufacturing facility in Athens.
---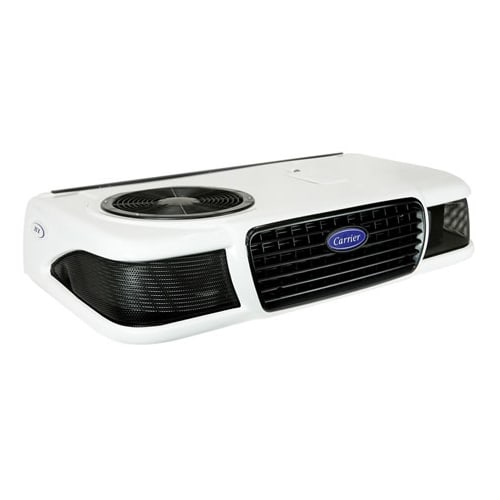 Engineless Model 35X Unit Chills Small Trucks and Large Vans
Carrier Transicold's sleek new model 35X direct-drive unit provides refrigeration for perishable and frozen cargoes for small- to medium-sized box trucks and large delivery vans. "With an attractive modern exterior design, the 35X unit expands our direct-drive product line, offering excellent fresh and frozen protection for cargo vans and box trucks in the 12- to 14-foot range," said Scott Parker, product manager, truck products, Carrier Transicold.
---
To subscribe to eFLASH, click here.
If you know someone who would like to receive eFLASH, simply send this page link and tell them to subscribe.