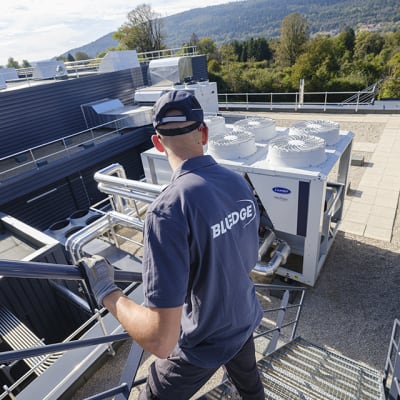 Carrier provides a wide services offer thanks to its qualified experts who move on the place of your installations, in order to guarantee daily the well-being of clients.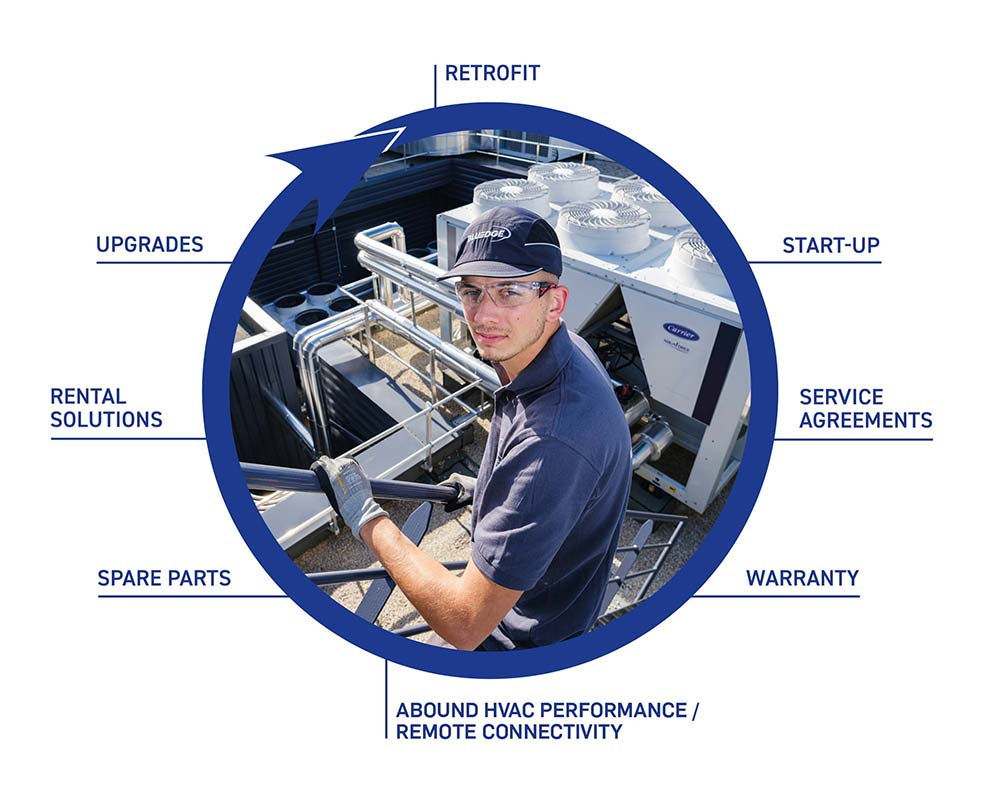 A Tier for Every Business
Our tiered service model offers customers a range of options to meet the particular needs of their business. It's an excellent fit for customers of any size.

Core
An economical solution for customer with a connected ​ Chiller and need for standard support. Our Core product ​ allows us to support your needs with a mix of Online and side presence.
Enhance
Designed for customers who are looking for complete preventive maintenance that combines site presence with a high level of remote connectivity. We will maximise your equipment life, uptime and performance with customized support for each of your HVAC assets. ​
Elite
Our Elite Plan is the ultimate worry free, peace of mind program for clients who demand the highest level of equipment reliability, uptimes, and fiscal certainty. Repair or replacement of maintainable failed parts is included in this plan and a comprehensive cooling contingency plan can be put in place if desired.​
Download the brochure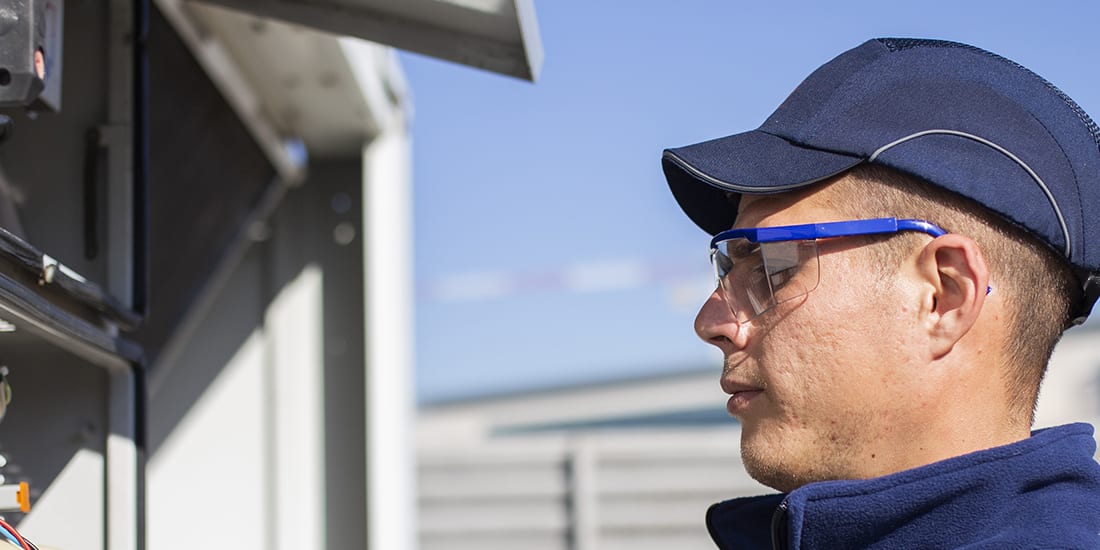 Commissioning
Carrier commercial equipment represents today's most advanced technology. To ensure that you receive the full benefits from this leading edge design, proper start-up, following a rigorous, factory-defined set of procedures is essential.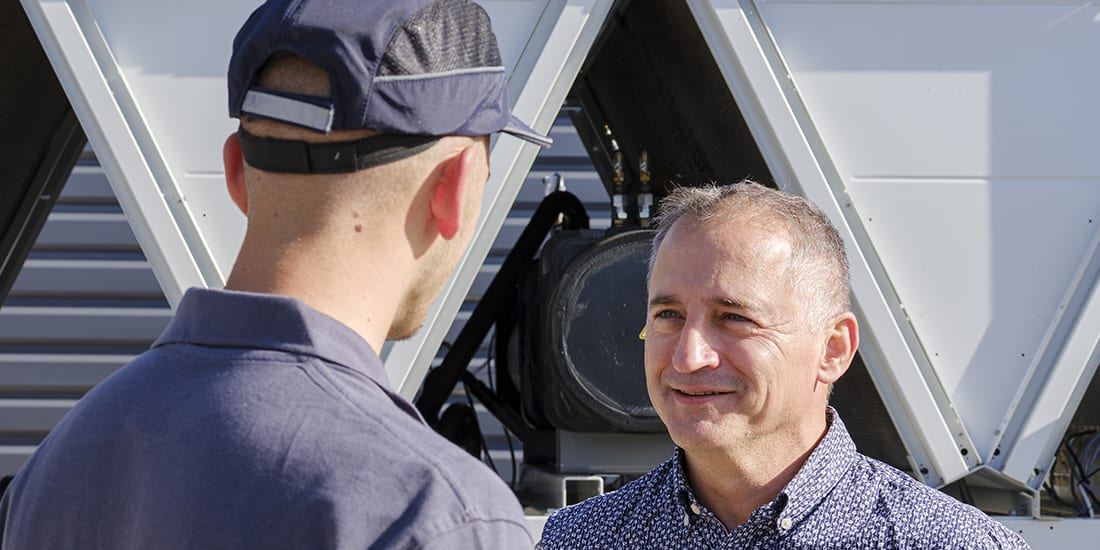 Warranty
After commissioning, Carrier equipment is covered by warranty.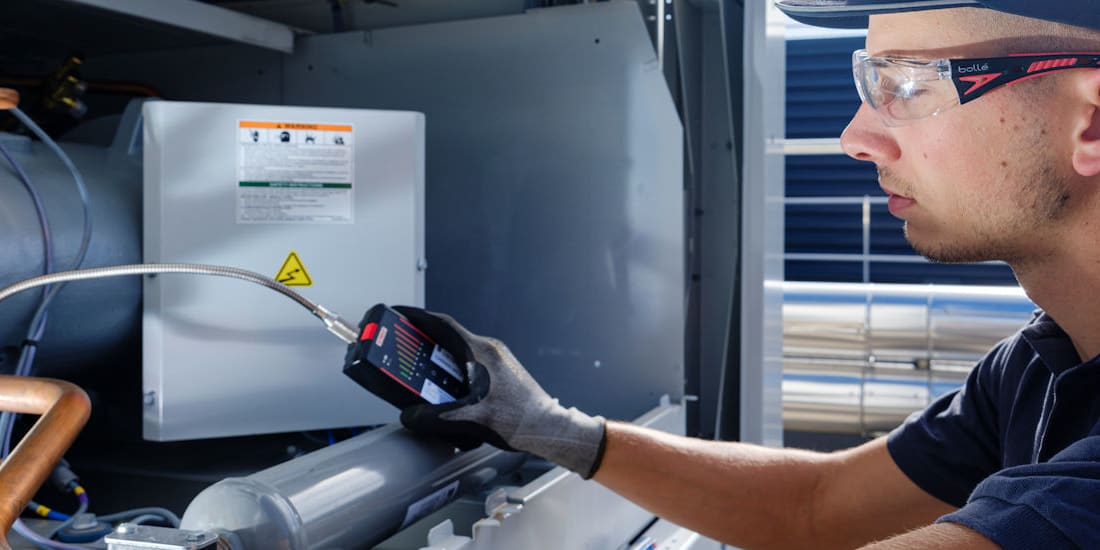 Preventive & predictive maintenance
Ensuring your equipment's peak performance and longevity dictates a commitment to preventive, predictive and proactive maintenance programs.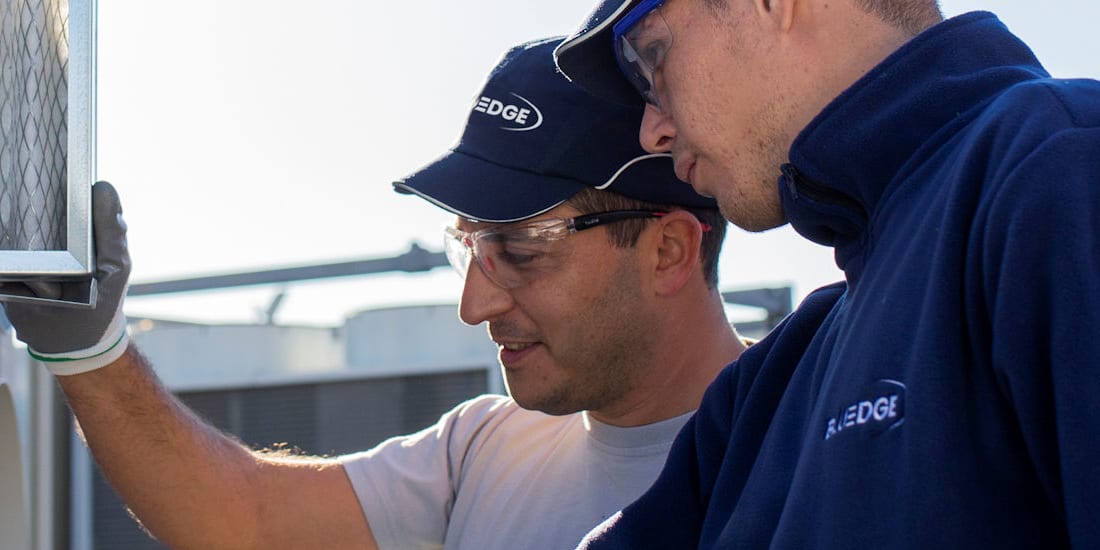 Repairs
Carrier's factory-trained technicians fix your systems expertly and efficiently. All around Europe, you benefit from a network of experts to get the efficient support for all your application and business needs.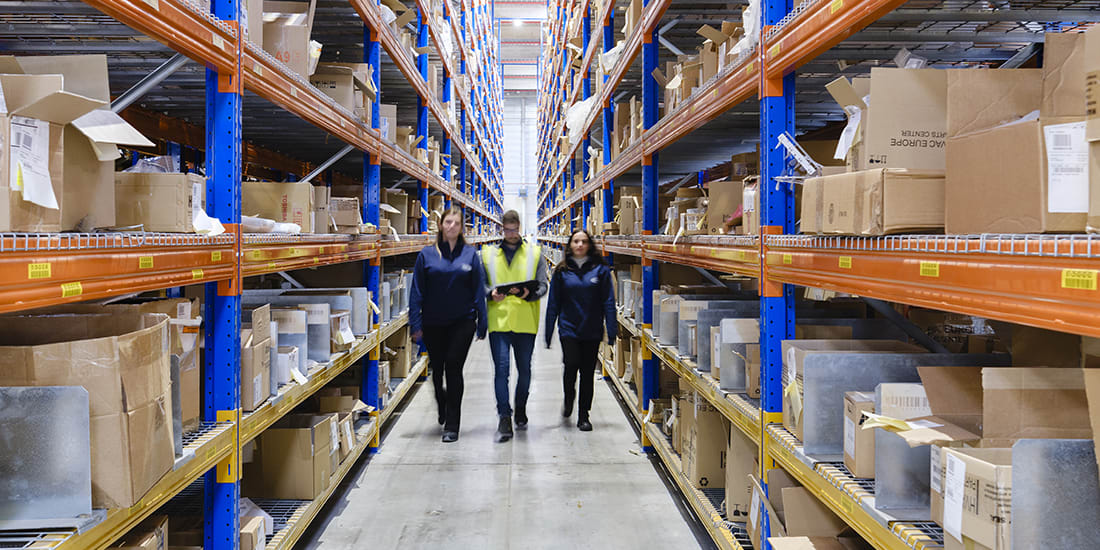 Spare parts
Thanks to our dedicated parts team and our factories located throughout Europe, Carrier are able to deliver 250 orders daily and efficiently distribute more than 1 600 shipments per week around the world.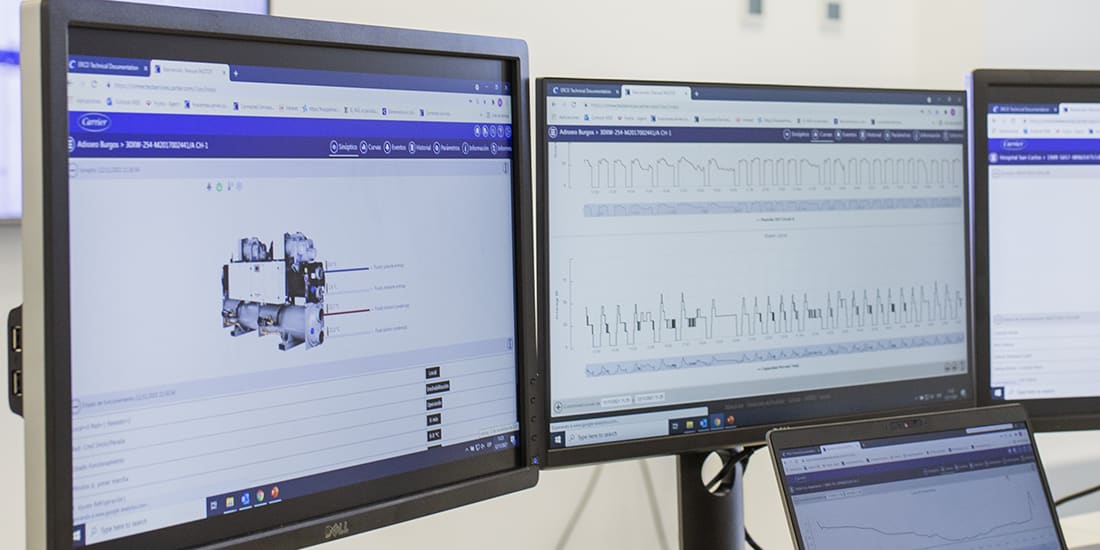 Building management solutions
Advanced control and monitoring services allow you to track and monitor your HVAC system performance and energy consumptions and take preventive and corrective actions.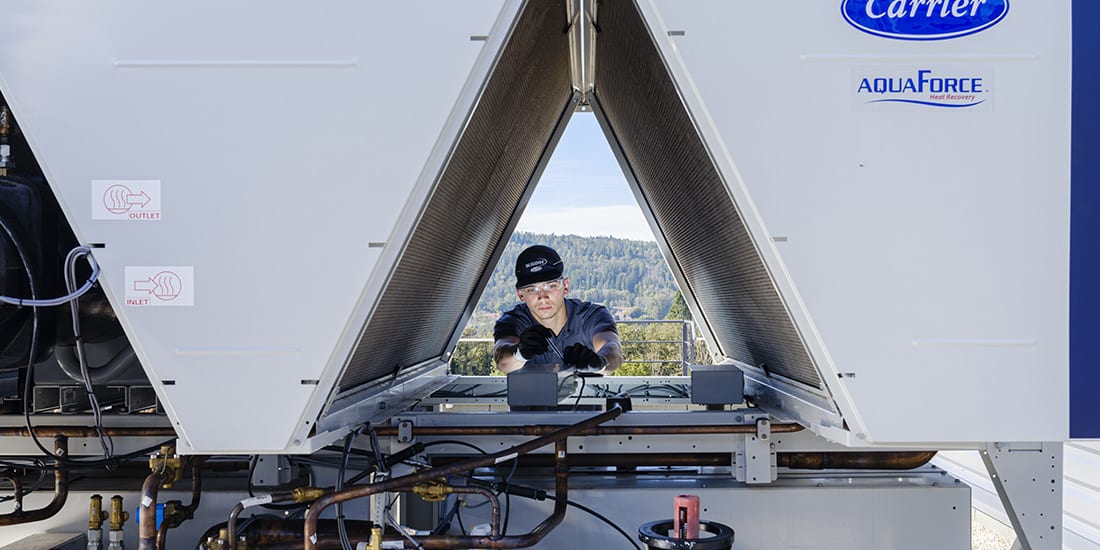 Upgrade and modernisation
Carrier service experts consult you all along the lifecycle of your building, HVAC plant and equipment. We offer a range of turnkey solutions to replace and enhance equipment and systems.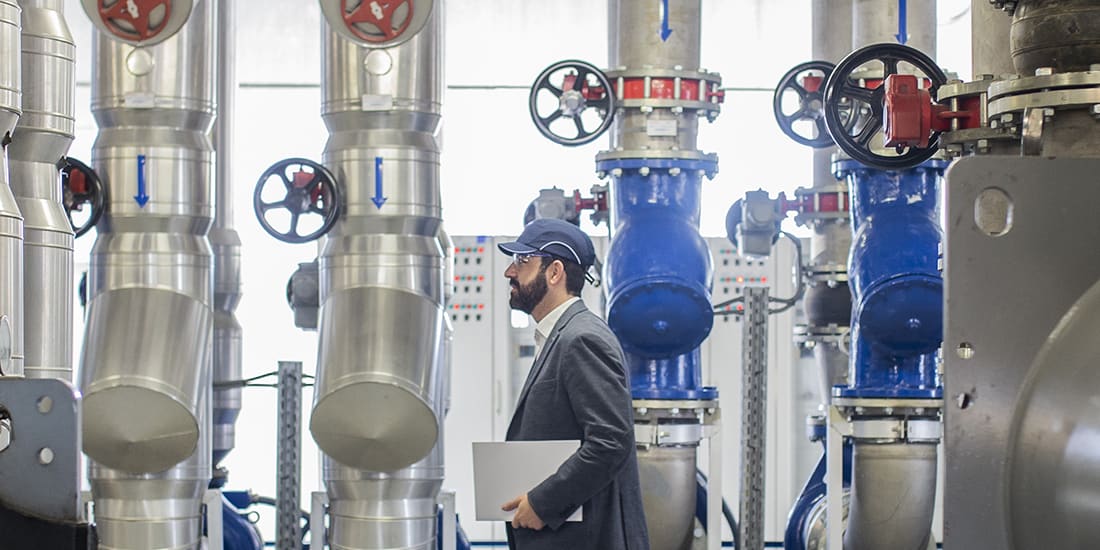 Consultancy and regulations
As an expert on their equipment, Carrier offer you consultancy services on how to manage and optimise your energy consumption and your maintenance costs. We help you to understand and comply with the fast-moving regulatory environment.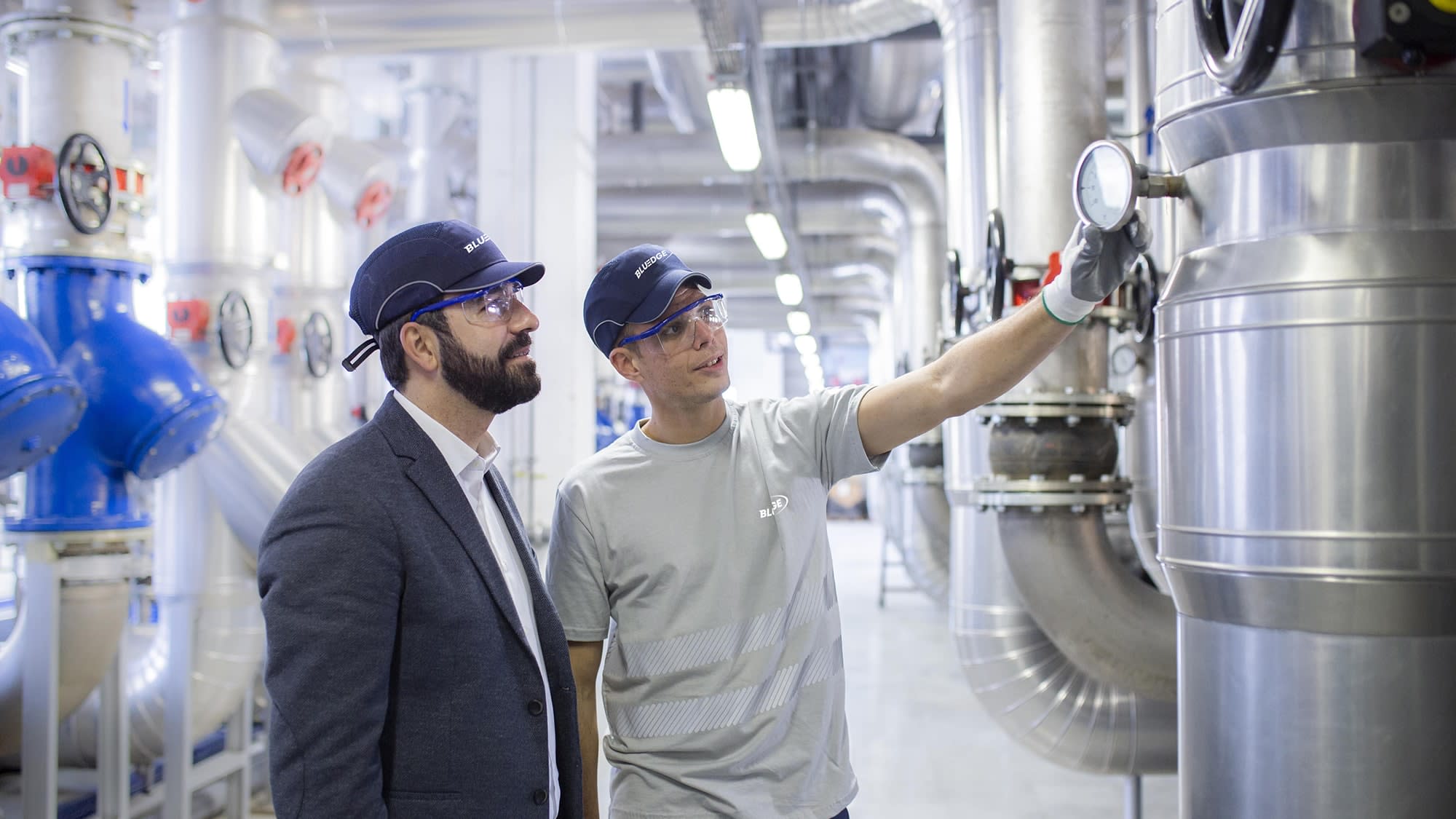 CORE VALUES
Our core values define who we are and guide every decision we make. These values are the pillars of our business. They are: Quality, Performance, Responsibility, Innovation, Customer Care and Employee Opportunity.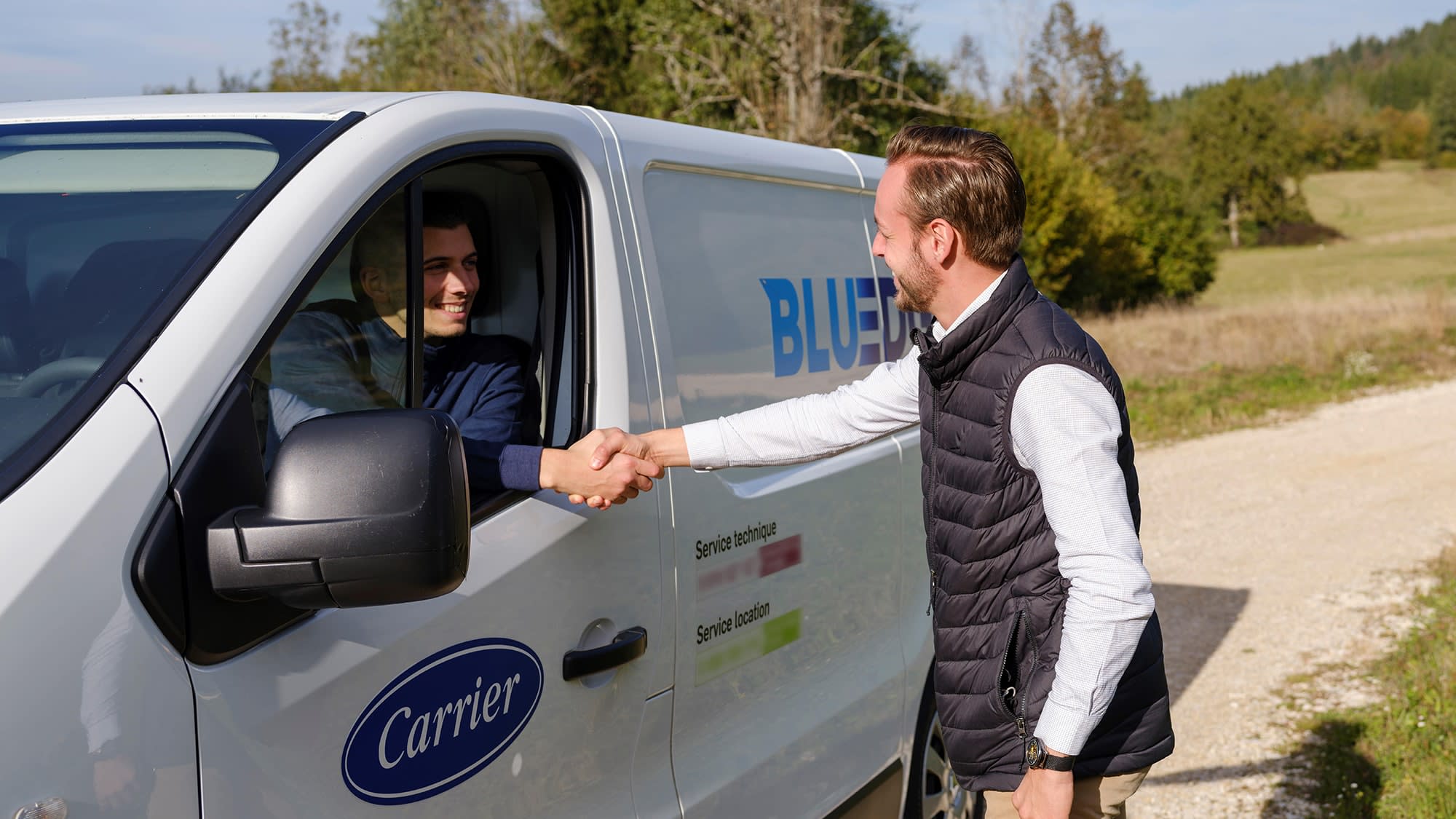 CUSTOMER SERVICE
When you partner with us, you'll work with recognized HVAC professionals - all with a clear focus on the importance of every aspect of your investment. Your decision to select Carrier was an important one... as is our relationship with you. We take both very seriously.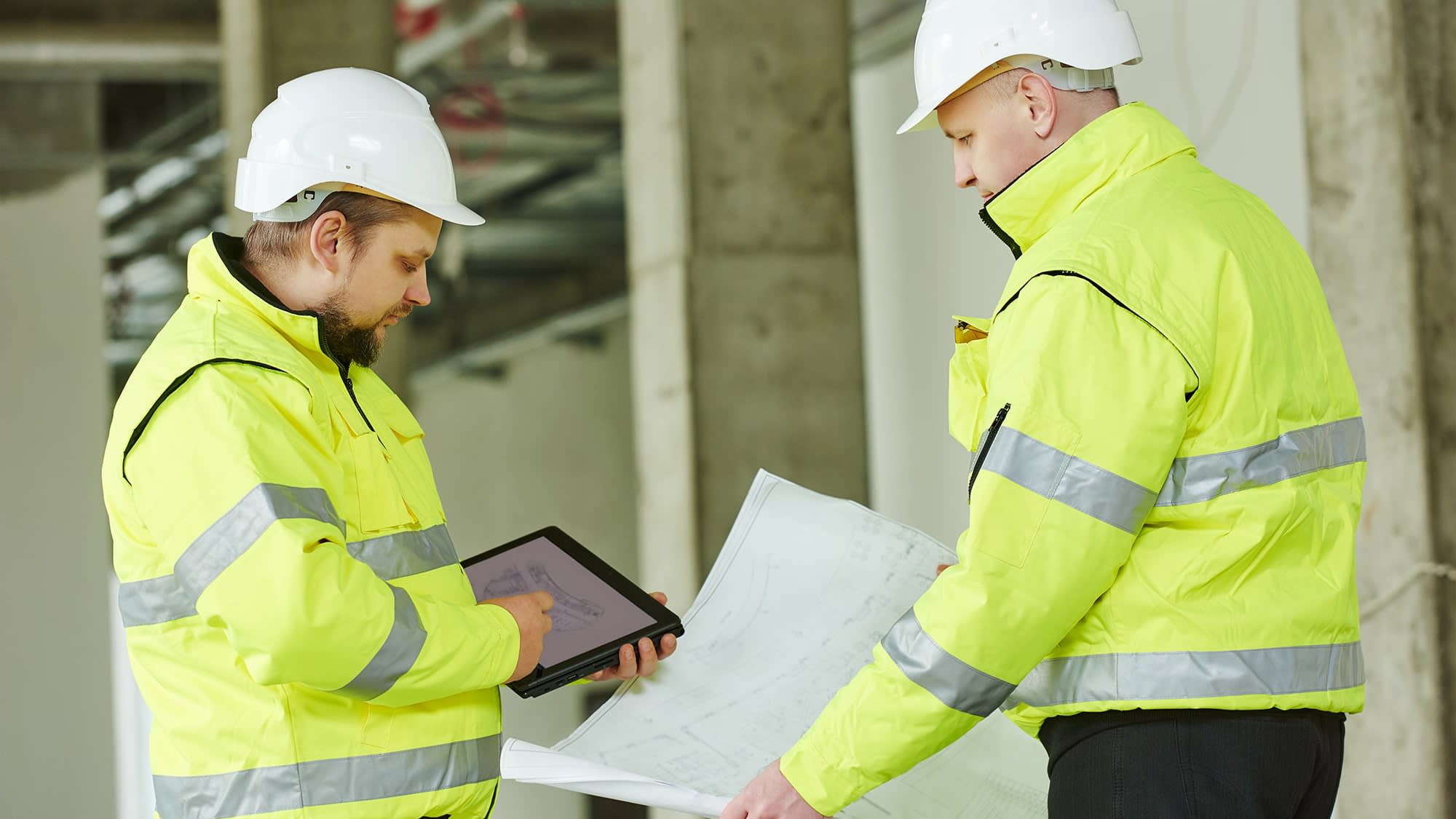 SAFETY FOCUS
Environmental Health and Safety (EH&S) is rooted in our culture. We support a multifaceted EH&S management system which ensures a focused approach to safety every day. On all levels, we adhere to the most stringent safety standards, which translates to safety on your job site.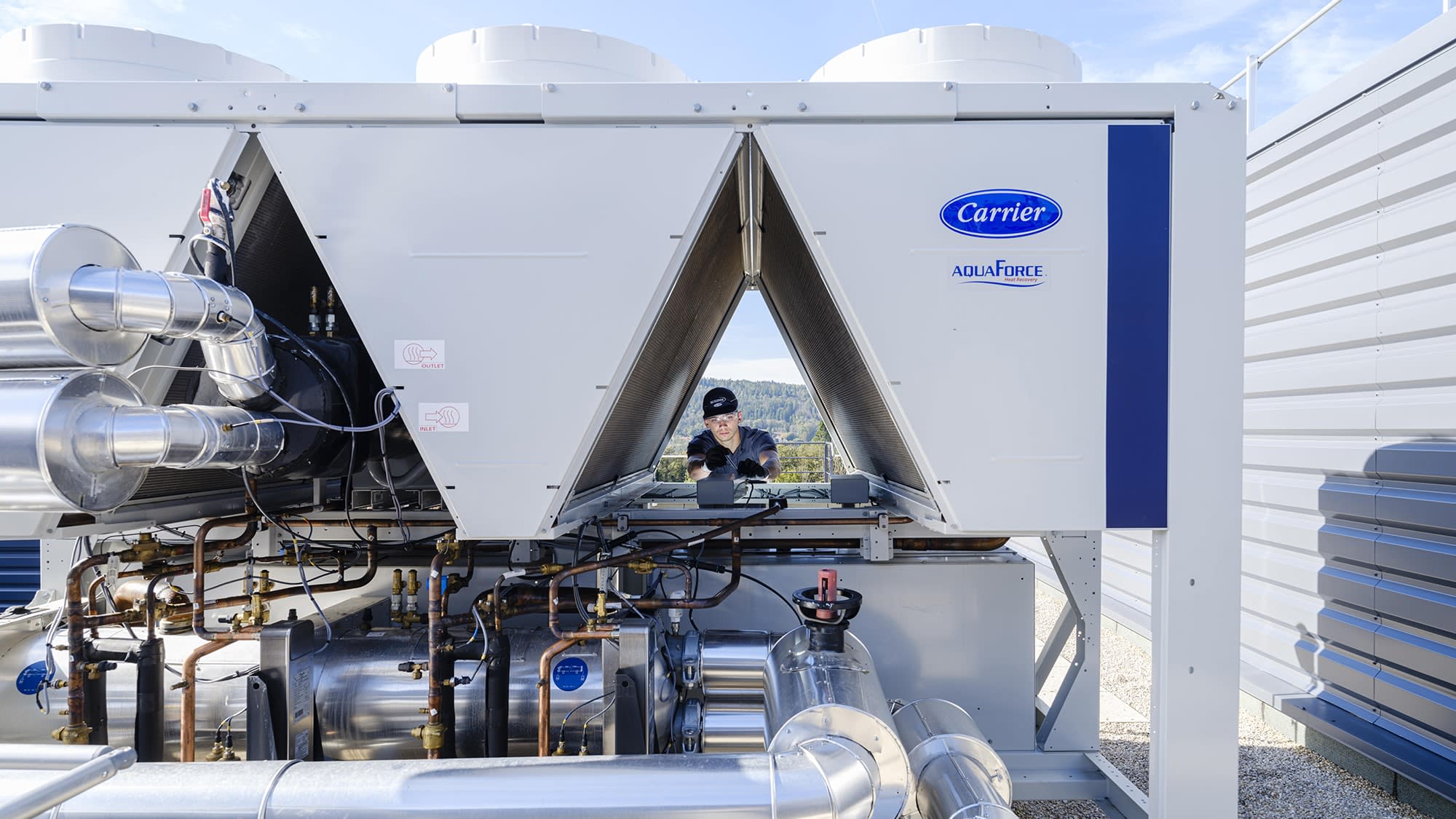 EQUIPMENT EXPERTISE
We have access to the latest engineering advancements and the most advanced technical servicing tools.