Carrier offers efficiency, reliability and productivity to support the success of industrial and manufacturing businesses. Carrier solutions ensure a comfortable and productive environment for employees and supply optimal cooling, heating and air conditions for manufacturing processes.
HOW SUSTAINABLE IS YOUR PRODUCTION PROCESS?
Go CO2-neutral with HVAC solutions by Carrier
What are your goals for CO2-neutrality in your industry?
Carrier offers specific HVAC applications for every industry. And we don't just consider indoor climate-regulation goals. We think CO2 reduction and using residual heat are essential components of a HVAC application. Be prepared for a future where sustainable use of refrigerating fluids is key, and energy saving is the norm, not the exception. Our Carrier experts enjoy the challenge of creating future-proof HVAC applications that are optimal for our clients in terms of convenience, comfort and savings.
Every HVAC solution within the industry needs to be tailored – we know that better than anyone. We'd love to carry on the conversation with you, focusing on your objectives and with specific questionnaires tailored to your industry. Our Carrier experts in the HVAC industrial market are ready to help you.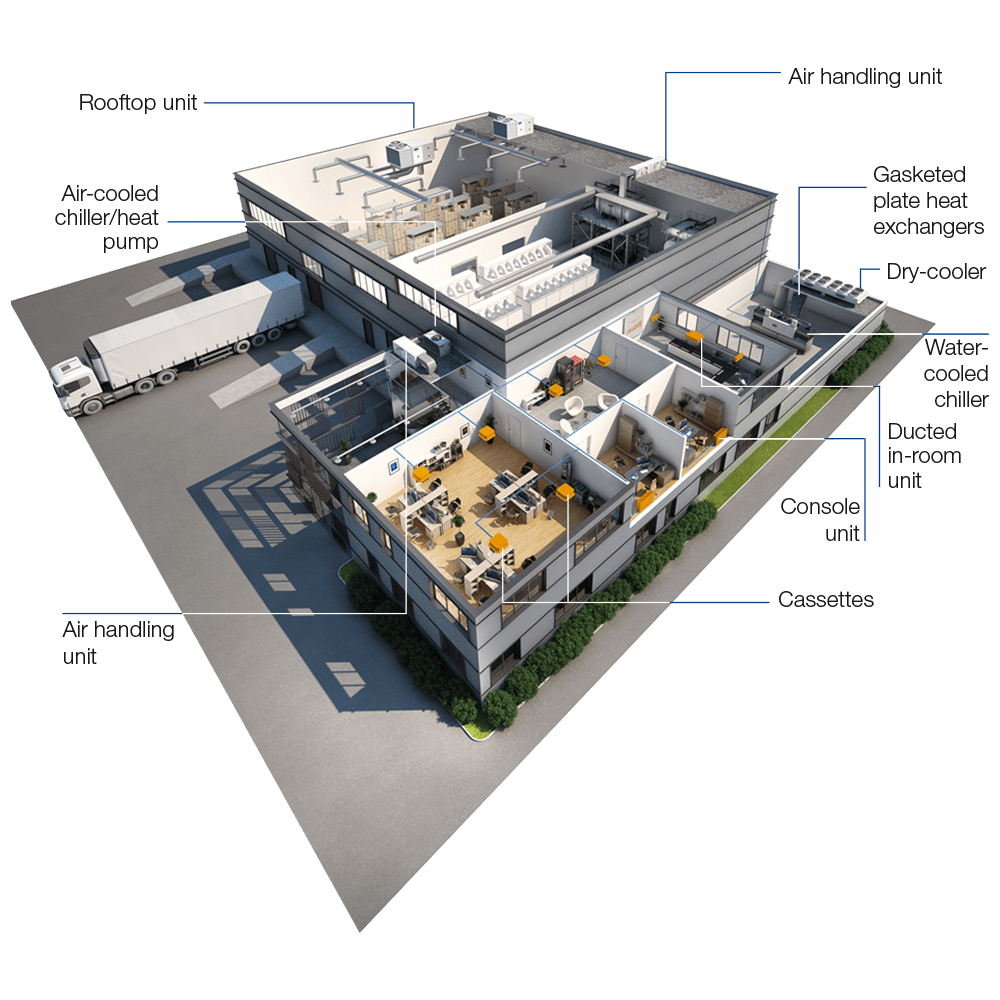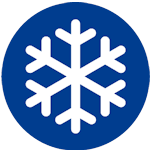 Chilled water production down to -15°C
Low temperature chilled water production down to -6°C (medium) or to -15°C (low) covers specific applications such as Thermal Energy Storage (TES) and industrial process cooling.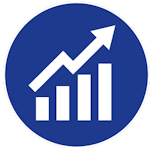 High efficiency at full and partial load
An inverter-driven machine usually offered very high efficiency at partial load, but achieving high efficiency at partial load often means sacrificing efficiency at full load. Thanks to AquaForce® with Greenspeed® intelligence, you can have both.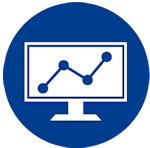 Proximity and proactivity to ensure no downtime
Advanced monitoring service offering continuously collects information from equipment to anticipate and prevent loss of performances or any damage. This solution enables users to track and monitor their HVAC system performance and to take preventative and corrective actions remotely, optimizing the lifetime of the equipment.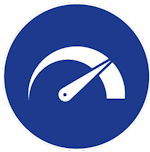 Smart Energy Management
Advanced control solutions such as Carrier® PlantCTRL™ allow to control the HVAC system and to optimize it as a whole for maximum availability and minimized energy consumption. In addition, Carrier designs, engineers and implements custom-made Thermal Energy Storage (TES) solutions for HVAC industrial systems with peak cooling demand > 500 kW. 100% smart grid compatible, the TES solution reduces the capacity of the chillers by 30% to 70%, manages and secures the cooling production.
---
Discover our products for industries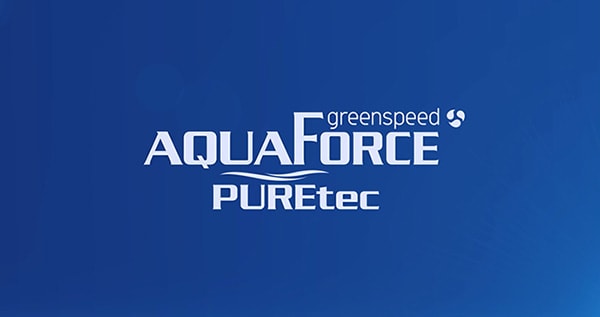 AquaForce® PUREtec™ 30KAVIZE, air-cooled screw chiller. Dedicated to industry.
The AquaForce® Vision 30KAVIZE using HFO R-1234ze refrigerant is dedicated to Industry process applications (food manufacturing, chemicals, metal industries, pharmaceuticals, plastic and more), offering outstanding performances while being a cost-effective solution.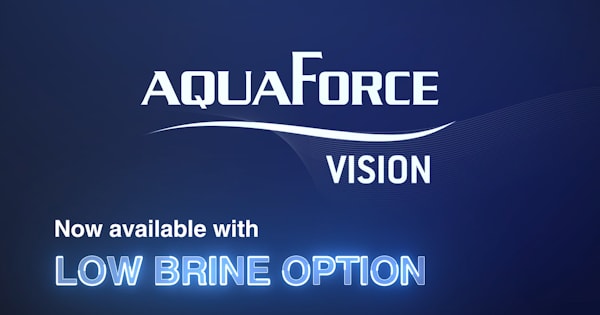 The AquaForce® 30KAV range
available with Low Brine option
The AquaForce® 30KAV range is available with Low Brine option. Low-temperature chilled water production up to -15 °C with very low pressure drops fulfills the process applications specifics requirements.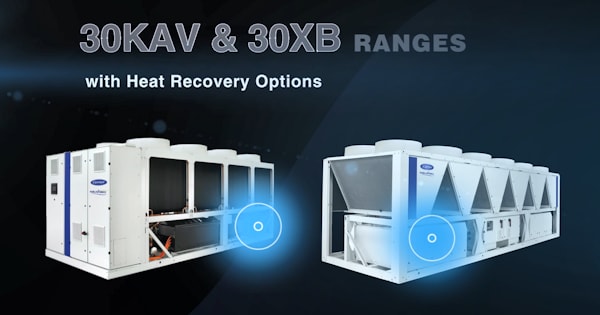 The AquaForce® 30KAV range
available with Heat Recovery options
The AquaForce® 30KAV range is available with Heat recovery options to offer industrial process applications a more sustainable heating solution using renewable energy.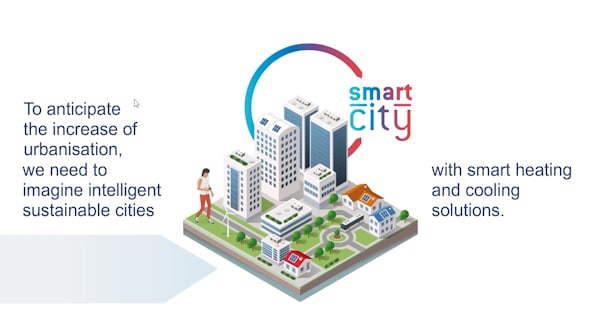 AquaForce®
various heating applications
By using renewable energy sources, AquaForce 61XWHZE heat pumps offer a more sustainable energy solution to smart cities. How this is going to work.
BluEdge™ Service
Carrier has a professional service organisation. The first step is procuring an installation, and the second is optimal management of the installation. We're here to help you during both stages. We're experts at operating our installations. We're available 24/7 via telephone, chat, on-site or via remote-monitoring in the background. Want to know more about Service? Click
here
.