Testy NaturaLINE™ nagrodzone Innovation Award
Warrington, England -
WARRINGTON, Wielka Brytania, 21 sierpnia 2014 – Specjalistyczny magazyn "Motor Transport" uhonorował firmę Carrier Transicold prestiżowym wyróżnieniem Innovation Award za prowadzone wspólnie z Sainsbury's pierwsze na świecie testy naczepy chłodniczej z agregatem wykorzystującym dwutlenek węgla (CO2) w roli czynnika chłodniczego. Carrier Transicold jest częścią UTC Building & Industrial System, która wchodzi w skład United Technologies Corp. (NYSE: UTX).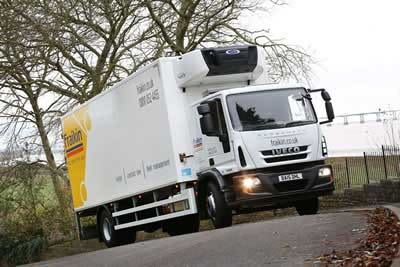 Jurorzy reprezentujący "Motor Transport" nazwali dwuletni projekt zapoczątkowany w sierpniu 2013 r. "potencjalnym przełomem". Testowana naczepa wyposażona jest w zmodyfikowany agregat NaturaLINE™, opracowany z myślą o kontenerach morskich. Dwutlenek węgla jako czynnik chłodniczy ma wiele zalet. Jego potencjał tworzenia efektu cieplarnianego (Global Warming Potential – GWP) wynosi 1. Ponadto CO2 nie niszczy powłoki ozonowej. Naczepa z ekologicznym agregatem ma długość 10,8 m i jest wykorzystywana do dostarczania do sklepów produktów mrożonych.

W większości urządzeń chłodniczych stosowanych w pojazdach użytkowych występuje konwencjonalny czynnik, gaz fluorowany R-404A, którego GPW wynosi 3920. Ponieważ GWP dwutlenku węgla jest niższe niż innych czynników chłodniczych, nie niesie on ze sobą ryzyka dla środowiska naturalnego nawet w wypadku wycieku.

"Gratulujemy Sainsbury's podjęcia odważnego kroku w kierunku zmniejszenia śladu węglowego poprzez wprowadzenie z powodzeniem do użytku na drogach chłodni z agregatem NaturaLINE z CO2", powiedział David Appel, prezes Carrier Transicold & Refrigeration Systems. "Sukces testów to wspaniała wiadomość dla Sainsbury's i środowiska naturalnego."
 Podczas uroczystej ceremonii w hotelu Grosvenor House w Londynie nagrodę odebrali: Victor Calvo, dyrektor zarządzający Carrier Transicold EMEA; Justin Grace dyrektor zarządzający Carrier Transicold w Europie Północnej oraz Nick Davies dyrektor transportu Sainsbury's.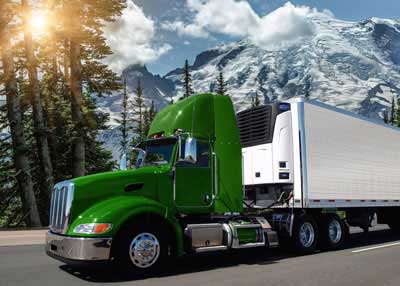 "Niezmiernie się cieszymy, gdyż nagroda potwierdza wiodącą rolę, jaką odgrywa Carrier we wprowadzaniu ekologicznych technologii", powiedział Grace. "Testy naczepy z agregatem NaturaLINE są jedną z najbardziej znaczących innowacji w transporcie chłodniczym od przeszło dziesięciu lat".

Więcej informacji na temat Carrier Transicold znajduje się na stronach: www.carriertransicold.eu oraz www.coolbycarrier.com.

About Carrier Transicold
Carrier Transicold helps improve transport and shipping of temperature-controlled cargoes with a complete line of equipment and services for refrigerated transport and cold chain visibility. For more than 40 years, Carrier Transicold has been an industry leader, providing customers around the world with the most advanced, energy-efficient and environmentally sustainable container refrigeration systems and generator sets, direct-drive and diesel truck units and trailer refrigeration systems. Carrier Transicold is a part of UTC Building & Industrial Systems, a unit of United Technologies Corp., a leading provider to the aerospace and building systems industries worldwide. For more information, visit www.transicold.carrier.com or follow Carrier on Twitter: @CarrierGreen.