HVAC Education, Buying Tips, Furnaces, Technology
How to Clean a Gas Furnace
To maintain your gas furnace and keep it running efficiently, we recommend annual servicing from a trained HVAC professional. At a minimum it should be cleaned at the beginning of each heating season, but repeating mid-year will help keep your gas furnace in peak condition and help prevent future problems. We recommend that you contact your Carrier expert to perform this service.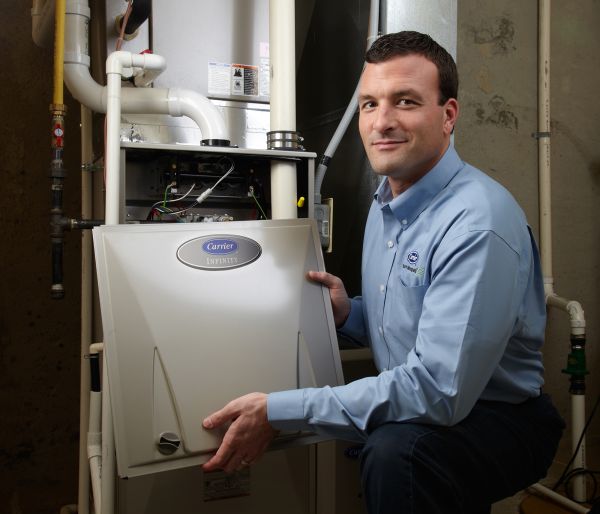 How to Clean Your Gas Furnace
Below are some steps your Carrier expert may complete.
Turn the furnace off and wait until it has cooled down.
Make sure the pilot light is off.
Clean exterior surfaces with a damp cloth.
Vacuum dust from around the furnace.
Clean the blower using a small brush and a vacuum.
Clean the blower assembly with water and a mild soap.
Vacuum the burner and blower cavity.
Blow air directly onto the pilot to remove dust.
Clean the flame sensor by gently pulling it out of the bracket and cleaning it with a soft cloth. Place the sensor back into the bracket.
Clean the heat exchanger block with a damp cloth or brush to loosen dirt, and then vacuum.
Replace the air filter, which should be changed every three months.
Obtenez le confort Carrier dans votre maison