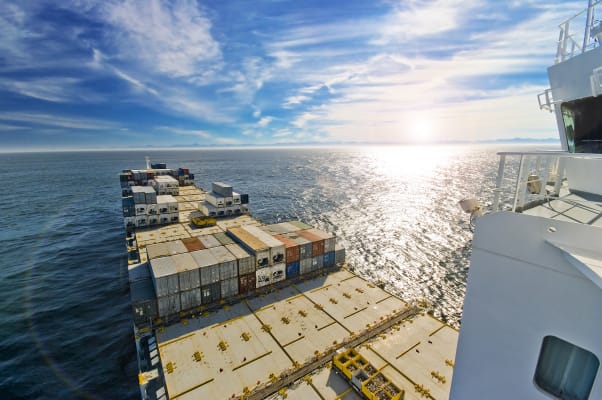 We go the extra mile to support our customers. Actually, we go halfway around the world. Whether you're traveling across the sea or stationed in the far reaches of it, there's no room on board your ship or platform for worries about cooling systems. That's why we provide full support for the solutions we sell – from product selection software to a worldwide parts network to one of the industry's most comprehensive warranty programs.
We'll help you get any part you need, in any part of the globe.
With dealers, offices, and parts depots worldwide, chances are you'll find an experienced Carrier engineering professional in your key ports. We're there to provide personal service and assist you in obtaining and installing the part you need. Our inventories include:
HVAC parts, including parts for chillers and boilers
Control system parts
Replacement components, including compressors and motors
Key OEM components
Oil and refrigerant
Plus if we don't have the part you need in stock, Carrier Marine & Offshore Systems' parts and service network will locate and ship your replacement parts on the same day they're needed.
When you turn to Carrier Marine & Offshore Systems for parts, the benefits run deep:
Complete support - Our advanced inventory-control system supports the range of parts needed for Carrier equipment and systems - as well as competitors' systems.
Aftermarket value - Carrier remanufactured compressors and other aftermarket components provide cost-effective replacement solutions and unmatched, good-as-new performance.
Custom parts – Carrier Marine & Offshore customizes special parts and service programs for fleet modernization and refurbishment.
Lifecycle management - Original Carrier Marine & Offshore Systems equipment gets our customers moving; our parts and service programs keep them moving – cost-effectively and with confidence.
When your solutions stand up to anything, it's easy to stand behind them.
At Carrier Marine & Offshore Systems, we design and build HVAC and refrigeration systems to perform under some of the most demanding maritime and offshore conditions. Our solutions come backed not only by a proven legacy of quality and innovation – but by our standard commercial marine OEM warranty. This means you get the customized solution you need, with the guarantee of a global equipment manufacturer, and not some third party.
It's all part of our commitment to providing peace of mind with every piece of Carrier equipment.
When designing a system for use at sea, the right software can start you off on solid ground.
To help ensure that you get the right products and solutions to meet your needs, Carrier Marine & Offshore Systems provides a suite of product selection and system design tools. The following product selection tools are available by contacting your Carrier Marine & Offshore representative, or by downloading from the links below:
Carrier also offers our eDesign suite, a collection of software programs created by HVAC system engineers for HVAC system engineers, and supported by HVAC system engineers with years of field application experience. These programs are tailored to increase productivity and accuracy, improve analysis capabilities and job documentation, and add a level of "marketability" to a designer's estimates. Individual programs are also available to assist in peak load estimating, system design, building energy modeling, lifecycle cost analysis, and refrigerant piping design.
Literature
Information is at your fingertips! Access a repository of product operations manuals and detailed product brochures of the largest offering of refrigeration equipment in the industry.
Find documents using a model number