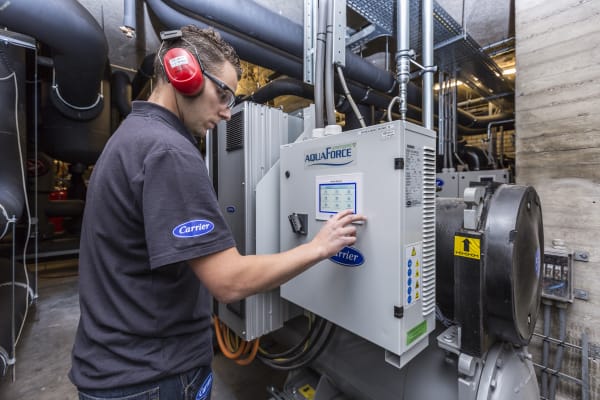 Upgrade and modernization
Carrier service experts consult you all along the lifecycle of your building, HVAC plant and equipment. We offer a range of turnkey solutions to replace and enhance equipment and systems.
Secure and support the production performance
Your chiller or heat pump may be working, but is it as efficient as it could be? Our experts assess your equipment performance and provide tailored proposals regarding improvements to your set-up, so that you can get the most out of your equipment, not to mention reducing costs from energy wastage.
Based on your specific needs, we offer various solutions with maximal flexibility and full support to secure and guarantee the performance of your cooling and heating operations.
Equipment upgrade
Equipment replacement
Turnkey solutions
Improve reliability
Optimize energy performance
Comply with energy regulations
Improve reliability
Optimize energy performance
Comply with energy regulations