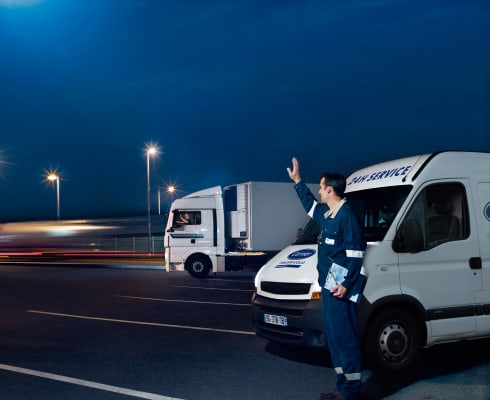 The cold chain never stops. neither do we.
Thanks to an extensive service network we aim to maximize reliability and uptime levels through optimized maintenance and repair programs, whilst reacting effectively and efficiently when unexpected breakdowns occur. Whenever, wherever.
Industry Leading Coverage
Carrier Transicold Australia has direct access to our global organisation supplying our technicians with the latest diagnostic tools, software updates and factory service bulletins to ensure your units are kept on the leading edge. Carrier Transicold Australia operates branches in Derrimut, Victoria, Homebush, New South Wales and Eagle Farm, Queensland, along with close-partnered, authorised dealers operating in Adelaide, Darwin and Perth. An extensive network of service centres are located nationwide close to major transport hubs, main roads and rail hubs.
24/7 assistance - we're just one call away
Whether you need breakdown support in your own country or internationally, with oneCALL™ service our team is on hand to help get you back on the road as soon as possible -- 24/7/365 -- with the minimum of hassle.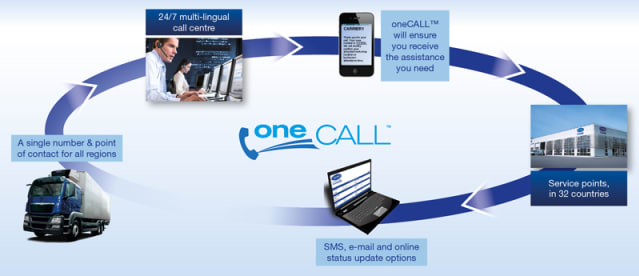 Simple Access
Accessing the Carrier oneCALL service could not be easier with just one number to remember 1800 448 166.
Keeping you informed
We also take care of administration on your behalf, regardless of where you need service, to help make things simpler. Each call is handled by a breakdown specialist and they will follow the call through to it conclusion, following up with the service technician and the driver or fleet manager at regular intervals until the case is closed. Every call out is tracked with a full incident report copied to the Carrier service team for review and follow up if necessary. The breakdown process follows a pre-determined structure to ensure the fastest response and escalation right up to the senior management if required.
Original quality, original performance
Carrier Transicold Australia's Performance Parts team offer high-quality parts and accessories designed to keep your equipment running at peak performance and efficiency, all backed by the expertise of the nationwide network. Carrier Performance Parts are designed and manufactured exclusively for Carrier Transicold equipment. True to the name, Carrier Performance Parts are manufactured to rigid factory specifications to maintain peak unit performance and operating efficiency.
The power to supply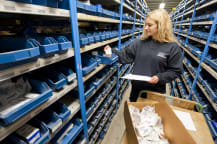 Cost effective options
You already know the benefits of using genuine Carrier replacement parts to service your Carrier units. That same tradition of quality, reliability, and warranty assurance is also available in an ever-expanding line of competitively priced 20 Series parts for your Thermo King® Truck & Trailer units. Sourced and specified by transport refrigeration engineers, Carrier 20 Series parts are qualified prior to release to ensure fit, form and function.
Accessories – options for increased protection
Many customers have specific challenges within their operations which is why we also offer a selection of approved accessories and options that can help to limit their impact and offer increased product protection. From door switches to temperature monitoring devices and LED alarm displays through to anti siphon devices and electronic fuel level monitoring systems, if it has the potential to affect the cold chain we have it covered. All accessories can be specified from new or ordered through our Performance Parts network.