Carrier Launches Fourth i3 Lab Innovation Incubator
SHANGHAI -
Carrier officially opened its fourth Carrier i3 Lab at its Research and Development (R&D) Center in Shanghai. The company's innovation incubator empowers employees worldwide to imagine, innovate and ignite the development of solutions that matter to people and our planet. Carrier China is part of Carrier Global Corporation (NYSE: CARR), a global leader in intelligent climate and energy solutions. 
Local officials and other distinguished guests attended the opening ceremony and cut the ribbon to celebrate the official opening of the new Carrier i3 Lab, marking another milestone in Carrier's innovation history.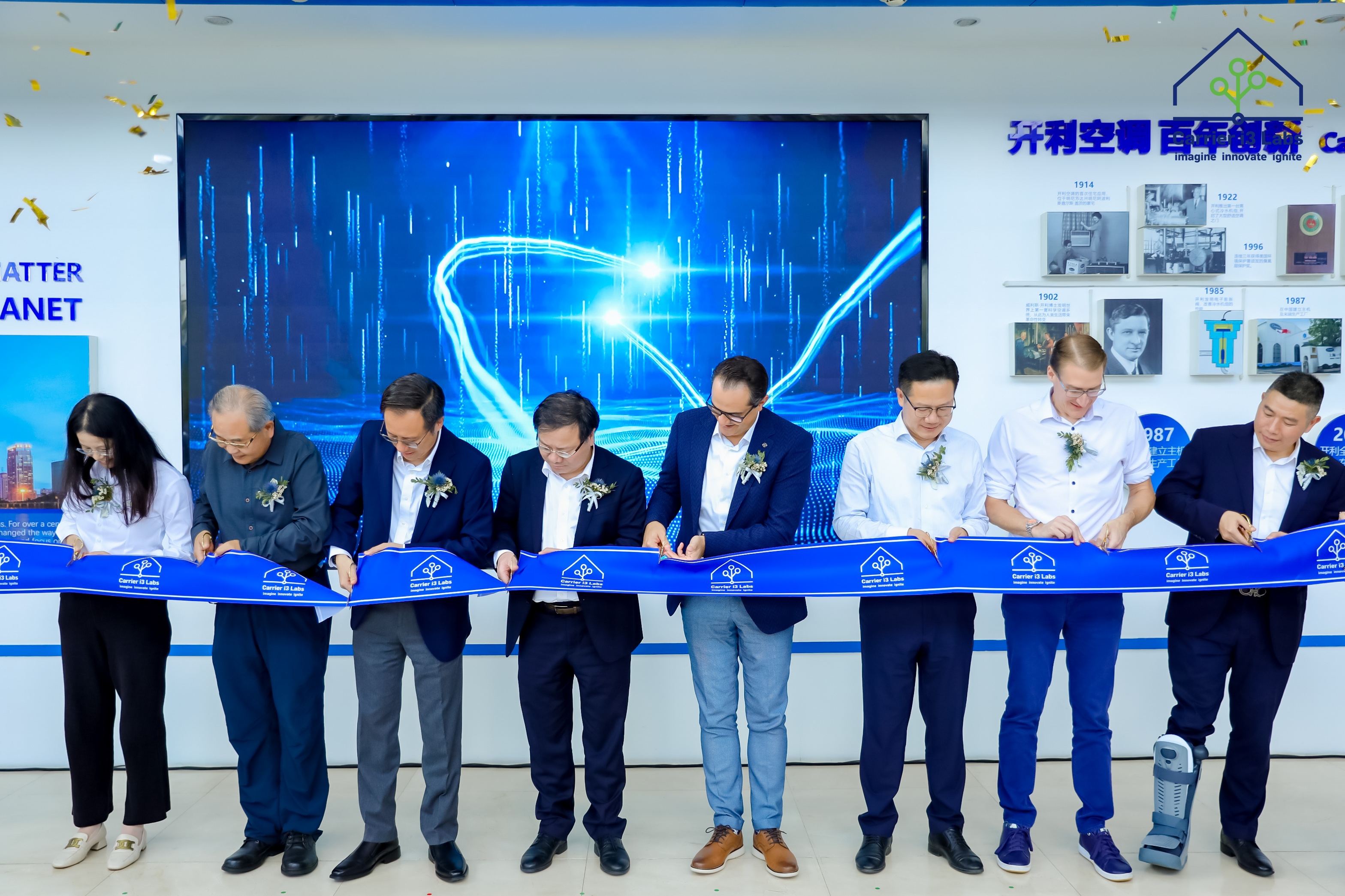 Carrier i3 Labs aim to harness the innovative ideas of all employees, address customer opportunities and rapidly develop and validate technologies and business models through a 100-day incubation process. The ideas focus on incorporating advanced digital technologies to create differentiated solutions and high-value business plans.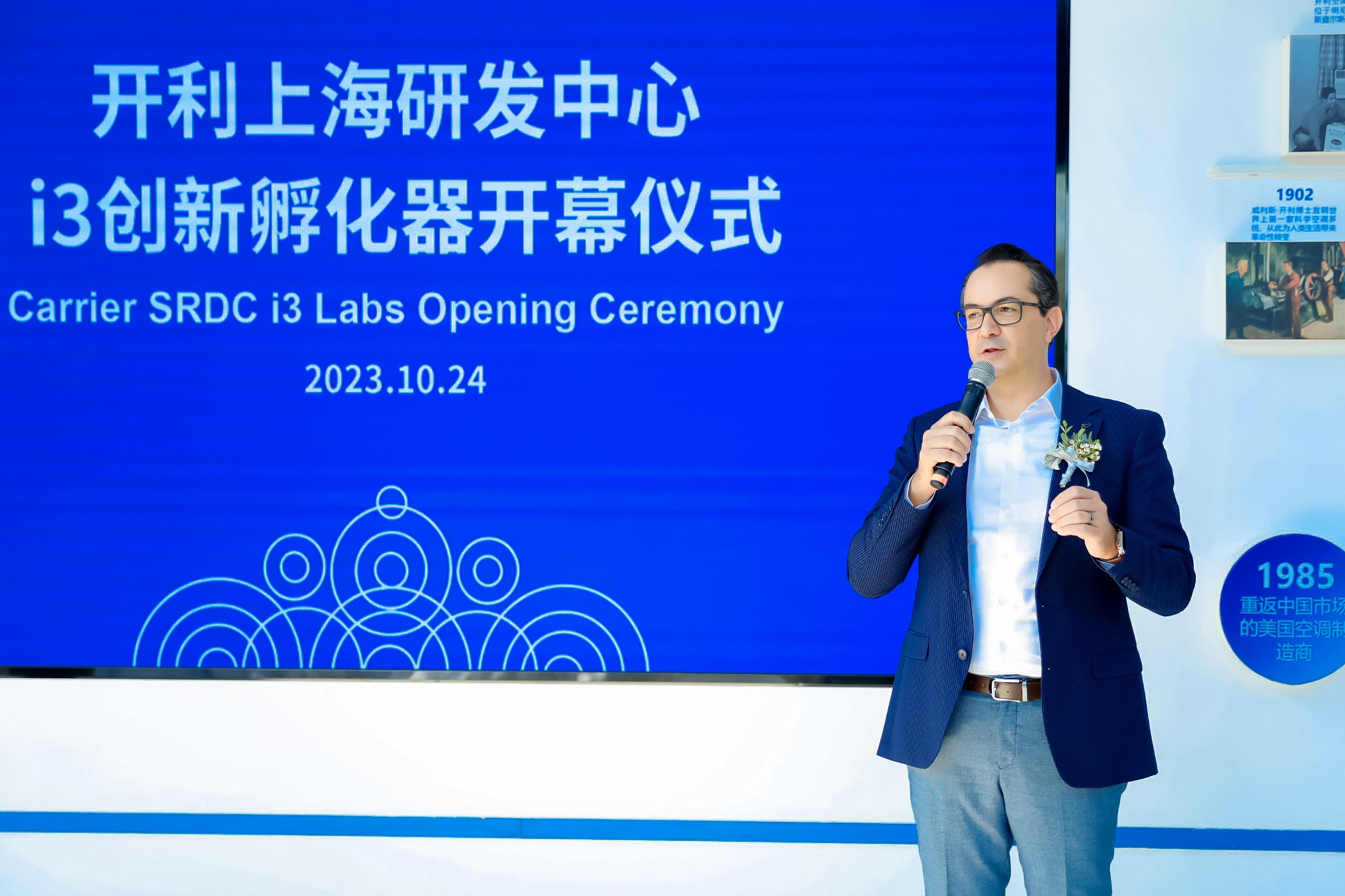 "i3 Labs are an important way for the company to quickly develop innovative solutions that strengthen Carrier's position as a global leader of intelligent climate and energy solutions and meet our customer needs," said Hakan Yilmaz, Senior Vice President and Chief Technology Officer, Carrier. "We have already seen great ideas come from our internal incubator process since it was launched last year, and I look forward to seeing the team drive rapid innovation from our new Carrier i3 Lab in Shanghai."
Since November 2022, Carrier has established three i3 Labs globally, including in Poland, the United States and India. The China i3 Lab is a crucial part of this initiative, enabling Carrier to focus on the Chinese market and customers and create more digitally enabled lifecycle solutions. Carrier plans to continue expanding its i3 Lab network globally.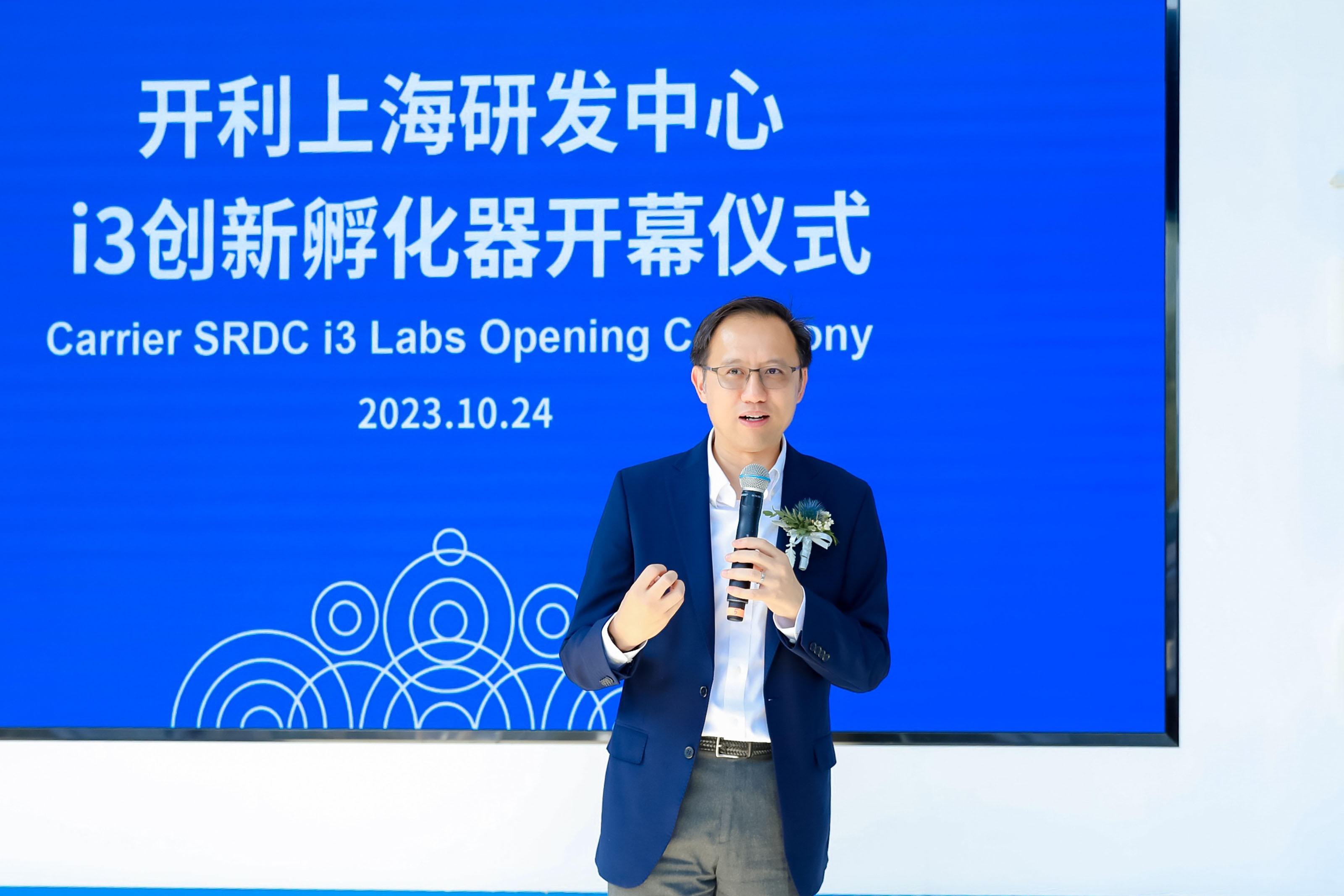 "The choice of Shanghai as the location for the fourth Carrier i3 Lab reflects our confidence in the dynamic and competitive economic environment in China," said Titus Yu, President, Carrier HVAC North Asia. "Through the Shanghai i3 innovation incubator, we will provide lifecycle solutions for customers in different segments, create more HVAC integrated building solutions, contribute to the sustainable development of the industry, help to meet China's carbon reduction goals and safeguard the environment of the planet."
In recent years, Carrier has introduced innovative solutions in China including the ChillerVu™ Plant System Manager, i-Vu® building automation system and BluEdge® service platform. These solutions enhance customer energy efficiency and reduce operating costs.
 This year Carrier's Shanghai R&D Center was recognized by the Shanghai Municipal Government as a global R&D center for multinational companies.
About Carrier
Founded by the inventor of modern air conditioning, Carrier is a world leader in high-technology heating, air-conditioning and refrigeration solutions. Carrier experts provide sustainable solutions, integrating energy-efficient products, building controls and energy services for residential, commercial, retail, transport and food service customers. Carrier is a part of Carrier Global Corporation, global leader in intelligent climate and energy solutions that matter for people and our planet for generations to come. For more information, visit www.carrier.com/commercial/zh/cn/ or follow us on WeChat Carrier_China.