Carrier has had a presence in China dating back to 1937 with the installation of a Carrier system in the Bank of China, one of Shanghai's tallest buildings at the time. In 1987, Carrier established its first joint venture in Shanghai.
Today, Carrier China has more than 5000 employees, 4 manufacturing bases, 2 R&D centers and over 70 sales and service offices. We are an undisputable leader in China's central air-conditioning and refrigeration markets, and we lead the way in the development of innovative solutions for both commercial and light commercial applications including skyscrapers, hotels, airports and subways, amusement parks, apartments and villas, and supermarkets. Carrier's expertise is evidenced by the presence of our solutions in some of China's most prestigious projects. We secured nearly 70 percent of all HVAC contracts for the 2008 Beijing Olympics, play an integral role in the ever-changing skyline of Shanghai, with installations including the Oriental Pearl Television Tower and Pudong Jinmao Tower.
In addition to innovative products and integrated solutions, on a larger scale, Carrier is helping to lead the Green Building movement in China. In fact, we were a founding member of the Green Building Council in China, and we continue to drive the conversations that are shaping smarter, more sustainable buildings.
Carrier China Milestones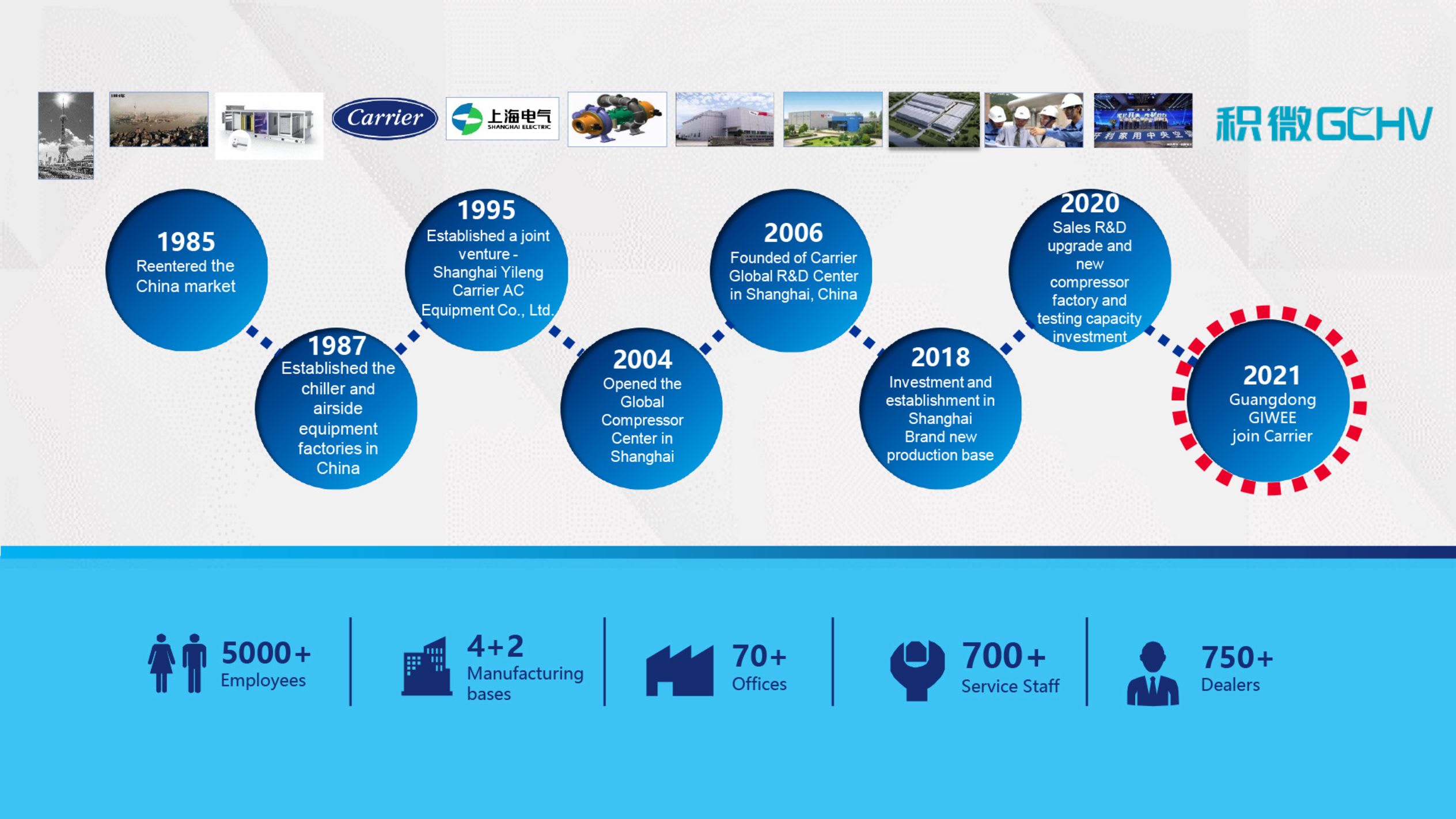 Prestigious Projects
Shanghai Oriental Pearl TV Tower, Shanghai Jinmao Tower, Bird Nest National Stadium, Water Cube National Aquatics Center, Shanghai Internal Finance Centre, Shanghai World Expo Pavilion, Metro in Mega Cities, Burger King, Tims Horton, etc.