Quality and reliability for reduced impact on environment
Many criteria are entering into scope when considering the impact of equipment on the environment. We have previously discussed the use of natural refrigerants or the right selection of accessories to reduce energy consumption.
Today, we are tackling the subject of long-lasting equipment. Ensuring that a refrigeration cabinet is robust and can achieve a long life-time once in operation is essential to reducing its overall environment footprint.
At Carrier, we take into consideration the 2 elements below when designing any new product:
> Quality material: by carefully selecting the material used in production, quality is making a difference in the field with products lasting for an average of 10 years in operation.


CE (Conformité Européenne) certification
The Carrier cabinets are compliant with the relevant standards or parts of the standards as confirmed with the CE declaration of conformity:
ISO 23953-1 (Refrigerated display cabinets, general)
ISO 23953-2 (Refrigerated display cabinets, requirement)
EN 60335-1 (Household and similar electrical appliances. Safety. General requirements)
EN 60335-2-89 (safety requirement for household and similar electrical appliances, particularly for commercial refrigerating appliances)


> Extensive testing: Carrier follows strict technical specifications and applies robust qualification testing of components to guarantee a sustainable lifetime (e.g., 300.000 cycle door opening test, compressor qualification tests, 50.000-hour lifetime for LED lighting…).
Static robustness test
To test the cabinet and shelf strength, all shelves are loaded with a certain weight for several days. The deflection of brackets and shelves is checked under load and after unloading the cabinet. Only if the cabinet deflection and deformation stays within the small tolerances defined by the Carrier quality department, the cabinet will be released to the market. With high requirements on cabinet stability and strength Carrier ensures a high-quality product, safe and stable for years of operation.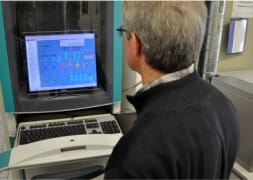 Dynamic testing of doors and lids
With the door opening test it is possible simulate several years of lifetime of our doors, hinges and handles within a few weeks. During the test, the system is continuously monitored and checked in terms of abrasion, break / damage and deformation. The system will only pass the internal qualification if it can resist several simulated years in the tough life of a supermarket. For double glass doors Carrier requires additional tests to ensure that the sealing works properly, and the doors do not get condensation between the glasses after some years.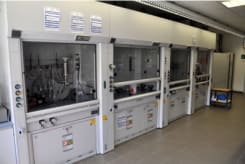 Packaging and shipping test
Before each serial launch, Carrier conducts a special packaging and transportation test. This happens with one or several cabinets in a truck going on a defined road with various road conditions. After the transport, the cabinet and the packaging are checked visually. This ensures that the cabinets will arrive to our customers in the same condition as they were packaged in the factory.
#GetReadyForEcoDesign #CarrierAtYourSide #EcoDesign #EnergyEfficient