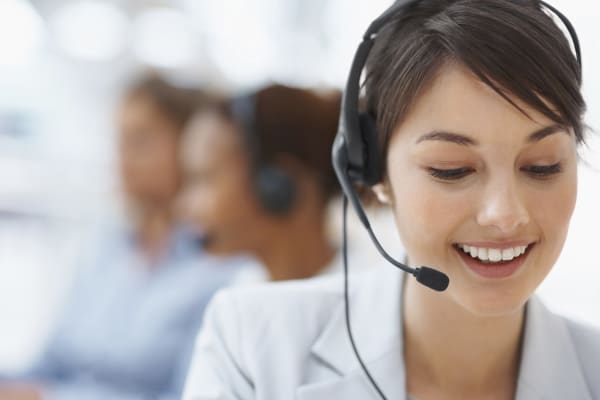 We care every day, everywhere.
Gain peace of mind and improve performance with Carrier service and support.
In today's food retail store, the performance of your refrigeration systems can have a big impact on your bottom line. With this in mind, Carrier provides the service and support you need to enjoy optimum performance, naturally – from day one through the entire life-cycle.
Our expertise for your peace of mind
Carrier has earned a reputation as a world leader in the design and manufacture of turnkey refrigeration systems for the food retail industry. We are recognized for our commitment to quality installations and sustainable performance.
No matter where you are, there's a good chance that Carrier has you covered.
"Whether it's on-site or remote, analysis, maintenance or repairs, new installation or modernization, you can rely on Carrier to get the most from your refrigeration systems."
Discover our service contract
By choosing Carrier, you have selected advanced refrigeration systems. When you combine this with our service contract you can be confident in receiving the optimum level of product support to help keep your installation operating efficiently and effectively.
Options allow you to decide the levels of support that are right for you through:
Preventive maintenance
Repairs
Remote services
Energy consultancy
24/7 assistance
Full service

As your preferred partner, you can trust Carrier's expert advice to help you design the service coverage that is right for you and corresponds to your site specificities. We stay by your side over the lifetime of the installation with a true maintenance program to meet your expectations as well as your needs as a Food Retail Store, Warehouse, Petrol Station or Industrial Company.
With Carrier, the spare parts you need are never far away.
When it comes to spare parts, a powerful supply chain is what sets Carrier service apart. Our Central Parts Division ensures that most parts can be shipped to the jobsite within a few days. In fact, critical parts are kept in stock and can be shipped within hours to support customer installations.
We stock spare parts for every current Carrier cabinet and rack model, ensuring availability of parts for many years after their installation.
In addition to inventory, parts identification is also essential for quality service. That's why our service technicians are able to connect to our internal central parts directory to easily identify, specify and order the required parts. The Central Parts Division in Europe provides additional support to ensure speedy identification and delivery of the required parts.
At Carrier we make ordering spare parts as easy as possible for customers. Simply contact or visit your local Carrier service branch office.
When it comes to performance and efficiency, our remote services put you in control.
As a European leader in food retail refrigeration, Carrier makes it easy to keep a close eye on your system - even from hundreds of km away. The key is our innovative Carrier e*Service platform. Using proprietary technology and secure and redundant servers located in Germany, the e*Service platform captures information around the clock from each connected store, tracking data on food safety, operational performance and energy consumption.
For customers, the e*Service platform opens the door to a number of remote service offerings from Carrier. These include 24/7 response, in which Carrier experts, specialized in refrigeration, monitor the operating conditions of your store around the clock for optimal food safety and maximum reactivity.
Through 24/7 response at our e*Service Center, Carrier is able to receive system alarms, conduct diagnostics and resolve issues without ever setting foot in your store. Of course, if you do have issues requiring on-site service, we quickly dispatch a technician for troubleshooting. It all adds up to quicker resolution of issues and attention to urgent situations, fewer visits for non-critical alarms, and, above all, fewer headaches for you.
Carrier e*Service also allows you to access info about your refrigeration system's performance anytime, anywhere. Our user-friendly Carrier web service site provides clear visuals and overviews of data relating to key system metrics including temperature, operating set points and energy efficiency.
With the ability to compare performance in a store or across multiple stores, it becomes easier to track operational improvements, prioritize resources, and take corrective action to improve efficiency. And best of all, you can do it quickly and easily from a computer or smartphone.
We put lots of energy into helping you use less of it.
Almost any company can simply measure energy consumption. But Carrier has the systems engineering, manufacturing and installation experience required to reduce the energy consumption of refrigeration systems while preserving the freshness and safety of foods.
Stores connected to our e*Service Center can easily tap into Carrier expertise in energy efficiency. It begins by working with a Carrier service representative, who will work with you to customize an energy services project for your store or group of stores. Next, our engineers use proprietary algorithms and our e*Service database to analyze energy performance.
With efficiency issues identified, we then propose and implement recommended changes to minimize energy consumption and maximize performance. Finally, we use remote tracking to monitor and sustain your improvements.
These services are in addition to innovative packages and enhancements designed to help enhance efficiency through reduced energy consumption. Our LED lighting and EC fan integration package for remote cabinets, for example, can save you up to 60% on lighting and energy costs.
It's just one more example of Carrier's commitment to improving refrigeration through efficiency and increasingly sustainable solutions and services.
Even if you don't know all the rules, we make it easier to follow them.
In recent years, with issues such as ozone depletion and global warming taking center stage, ever-changing legislation and enforcement of regulations have become the business as usual. And as governments continue to focus on environmental issues, Carrier is focused on keeping you compliant.
It goes well beyond designing and manufacturing products with sustainability and the environment in mind. We consistently develop technologies that make it easy for you to stay in compliance. Take, for example, our Electronic Refrigerant Tracking technology.
European F-Gas regulations set leak rate limitations on HFC refrigerants and require stores to log their refrigerant charge refills and frequency. Formerly, a technician would have to manually log all information in a logbook that was often lost or misplaced. Today, with our electronic refrigeration tracking smartphone application, data can be instantly recorded and backed up on secure servers. In this way, data can be viewed online instantly for quick, easy refill comparison.
Most importantly, this application helps keep you in compliance with F-Gas regulations and allows for rapid adjustment to future legal changes.
Of course, not all compliance issues are related to the environment. Hazard Analysis and Critical Control Point (HACCP) is a system of guidelines related to food safety. The good news is Carrier can help you there too. Our Smart Sensor wireless temperature-monitoring and data-reporting system is just one solution designed to ensure food safety – and not to mention, compliance.
We also provide expert advice to get the most out of your installation during its entire lifetime, and different levels of upgrade and modernization packages focused on reducing costs, energy savings and operational efficiency. Our experts can guide you through new modernization schemes available to achieve better performance of your refrigeration installation:
Refresh your cabinets with modern aesthetics and designs
Improve the performance of your system with energy saving solutions
Optimize your staff productivity by selecting special options and accessories
Comply with the latest European legislation

Our merchandizing solutions enable you to improve your customer experience while saving time and reducing waste. These solutions include:
The Turnloader solution, which brings operations efficiency as well as increased quality sales.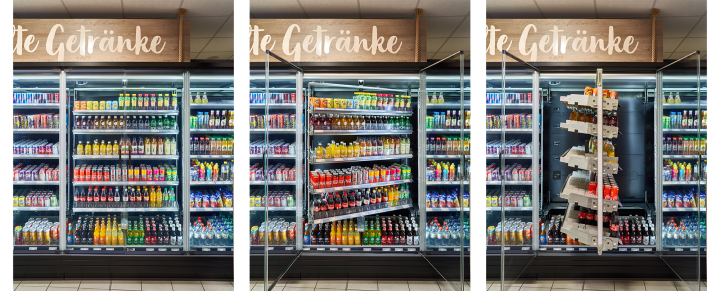 Learn more about the Turnloader Merchandizing solution here.