Partnering with Carrier Commercial Service brings with it the security of knowing that every facet of your investment is being carefully monitored, analyzed, maintained and documented. This practice initiates with your very first contact with us and will endure over the entire lifetime of your equipment and on to the next.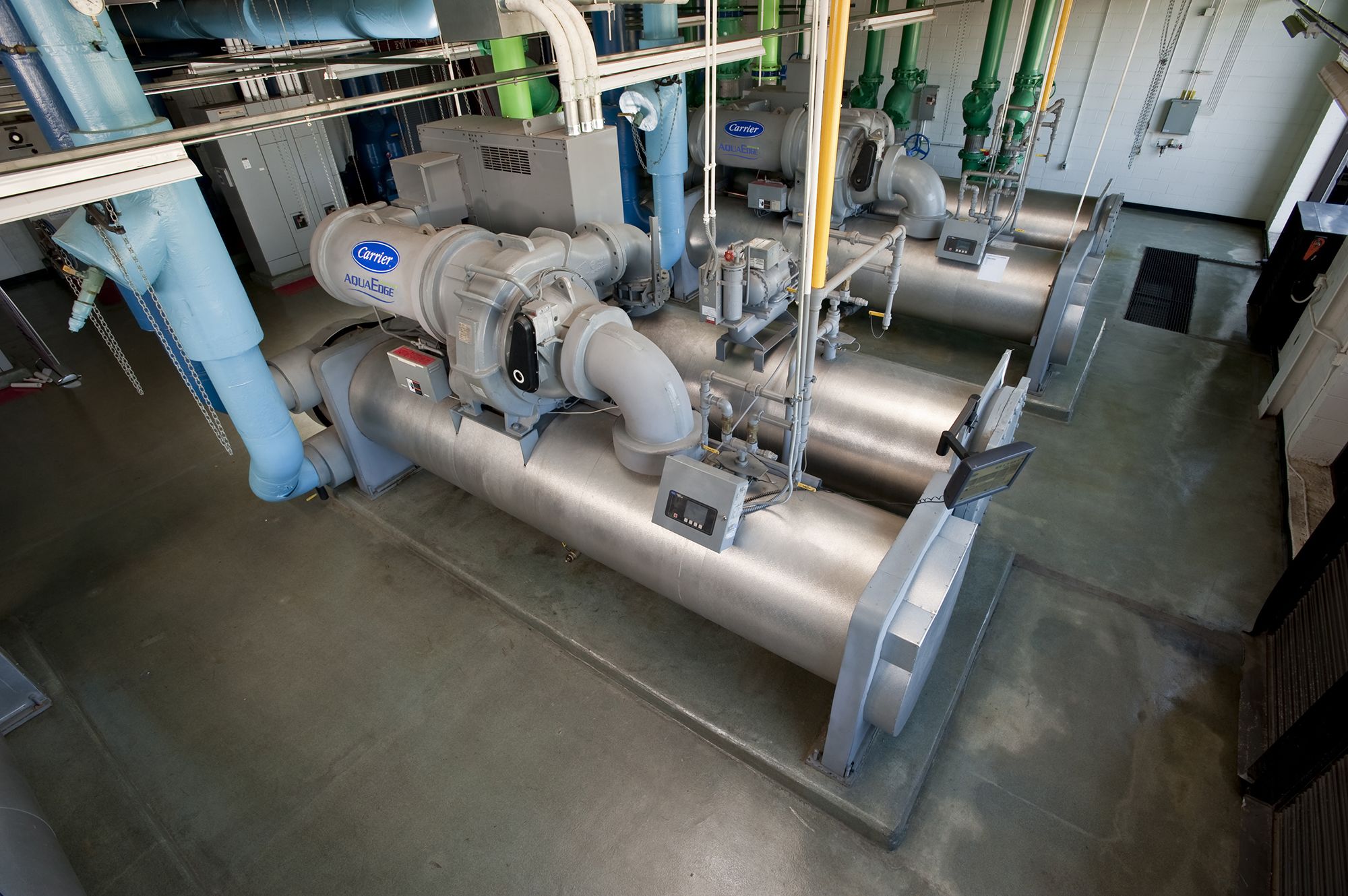 Carrier provides superior service for commercial HVAC equipment such as the 19XR water-cooled centrifugal chiller
Certified Technicians
Our technicians are certified as Carrier Specialists - each trained on our products, customer service and thoroughly tested to our standards.
Safety Focus
Environmental Health and Safety (EH&S) is rooted in our culture. We support a multifaceted EH&S management system which ensures a focused approach to safety every day. On all levels, we adhere to the most stringent safety standards, which translates to safety on your job site.
Standard Work Procedures
Our Achieving Competitive Excellence (ACE) operating system brings you standardized solutions, no guesswork, no variables. We focus on quality, efficiency and consistency at your jobsite and in all our day-to-day business practices.

Carrier provides superior HVAC service for a broad range commercial buildings types
Equipment Expertise
As Carrier's own servicing entity, we have access to the latest engineering advancements and the most advanced technical servicing tools. Our OEM service will be there whenever you need us.