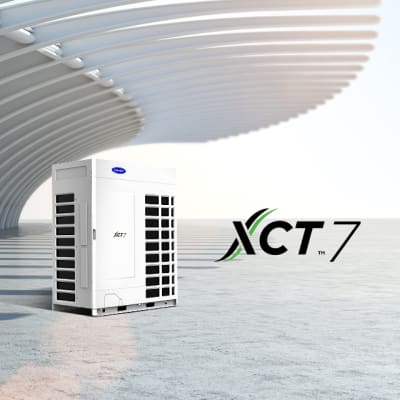 Variable Refrigerant Flow systems
VRF systems are large-scale ductless HVAC systems performing at high capacity. This technology has the unmatched ability for multiple indoor units to operate on the same outdoor unit. Explore this incredibly flexible technology and discover how a VRF system from Carrier can be ideal for your building or complex.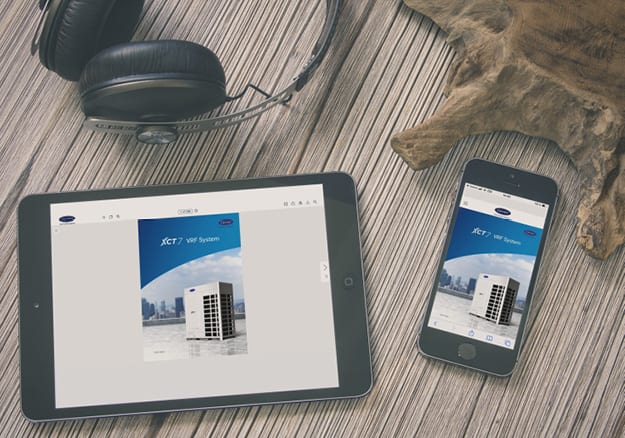 VRF Catalogue 2021-2022
Discover our VRF Catalogue 2021-2022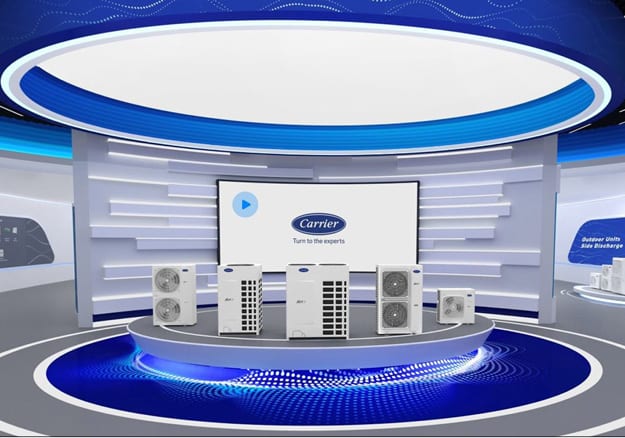 VRF Virtual showroom
Discover our online Carrier Expert Center dedicated to VRF products.