Carrier Presents at HKIE Seminar Sharing Practical Implementations for Sustainable Buildings and Chiller Maintenance
Hong Kong -
At the recent Hong Kong Institution of Engineers (HKIE) technical seminar – Best practice in ESG and Life Cycle Solutions in Chiller Maintenance exclusive for 400+ HKIE members, Carrier emphasized the critical role of global best practices in carbon management to deal with rising ESG concerns and maximize the promise of sustainable commitments.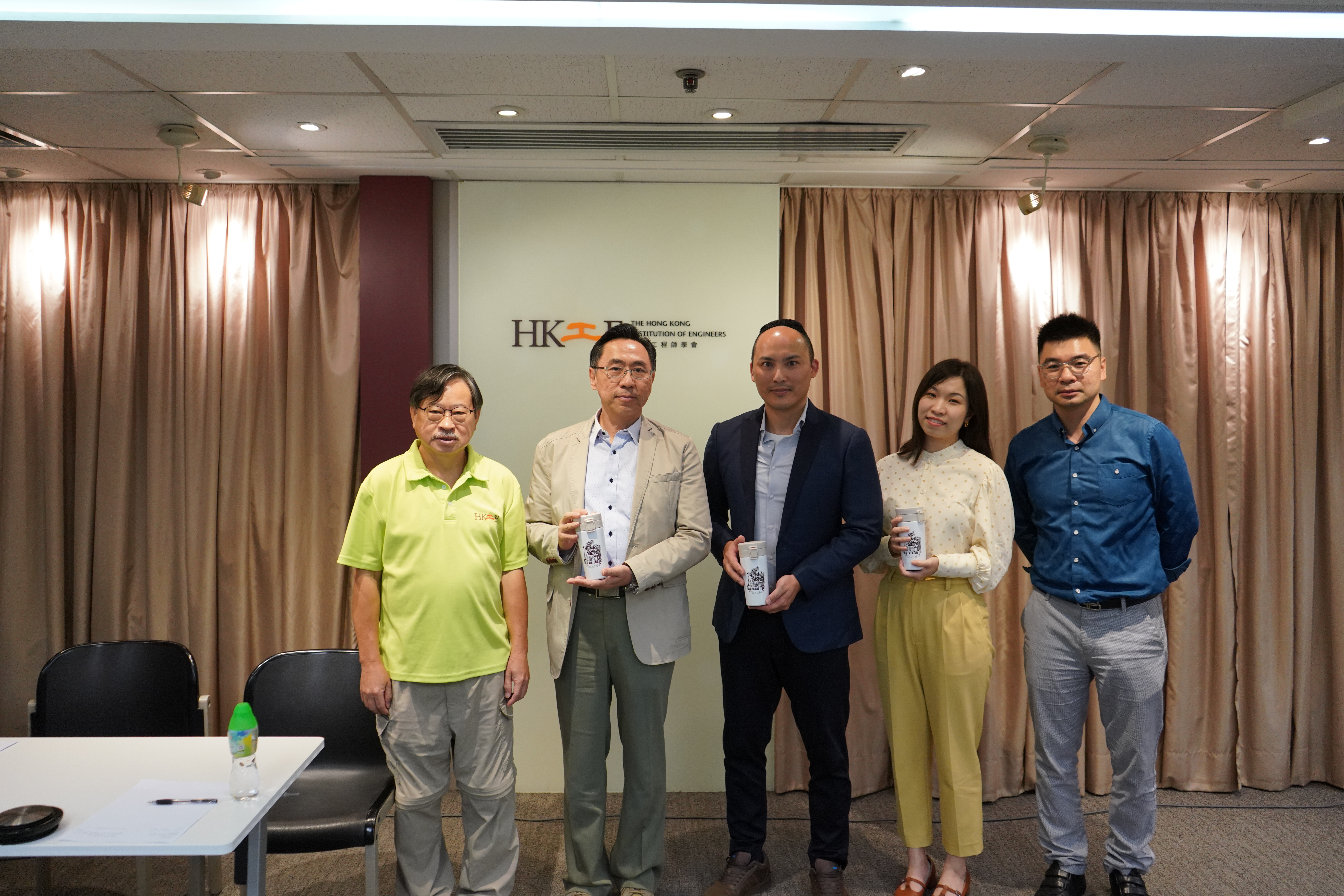 To put ESG pledge into actions, Environmental Market Solutions Inc. (EMSI), the sustainability consulting firm under Carrier, encouraged the industry to make practical applications by achieving building certifications. The three widely known Sustainable Building Certifications namely WELL™ Building Standard, Leadership in Energy and Environment Design (LEED)™ program as well as Building Environmental Assessment Method Plus (BEAM Plus) are outlined to get everyone in mind to set distinct benchmark and approaches to meeting the green and well-being standard. Adopting computer-aided engineering tools, energy saving and efficiency systems, optimizing Indoor Air Quality (IAQ) management systems, utilizing health and wellbeing design during design and construction stage are keys to achieve green building standards, mentioned by Ms. Yifeng Xu, Senior Business Development Manager of EMSI.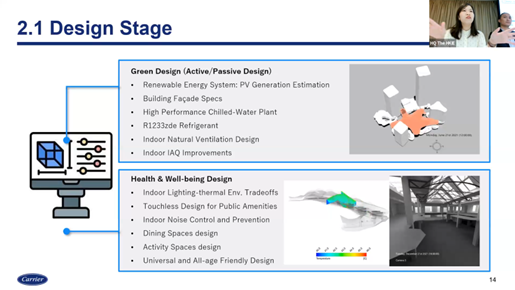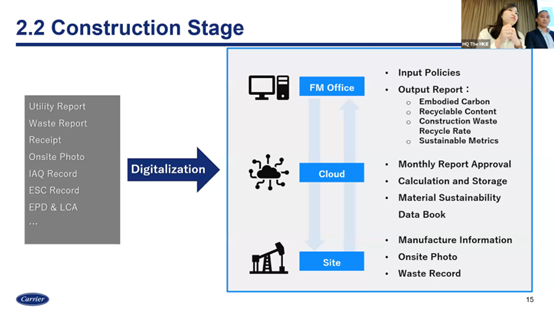 Carrier, serves as a provider of digitally enabled lifecycle solutions, is devoted to support initiatives that catalyze the shift towards sustainable HVAC aftermarket. Mr. Marco Yan, Associate Director – Service Operations, Parts & Aftermarket Strategy of Carrier Hong Kong and Macau shared his insights about the possibilities that digital aftermarket offers, emphasized the importance of taking sustainable approaches to the transition to net zero operations, including good maintenance practice as well as advanced technologies utilization are critical to inducing necessary change. He also provided overview of an array of retrofitting services, specifically Variable Frequency Drive (VFD) and Product Integrated Control (PIC) retrofitting solutions, designed for system upgrades that help enhance operation reliability as well as extending service lifespan of the equipment. To further minimize operational carbon footprint, Marco concluded that embracing digital tools like Abound™ Digital Platform could help supervise the equipment in top-notch condition, turning chillers and buildings more efficient and sustainable.
For more information on how ABOUND™ help achieve your ESG goals, please visit https://abound.carrier.com/en/worldwide/.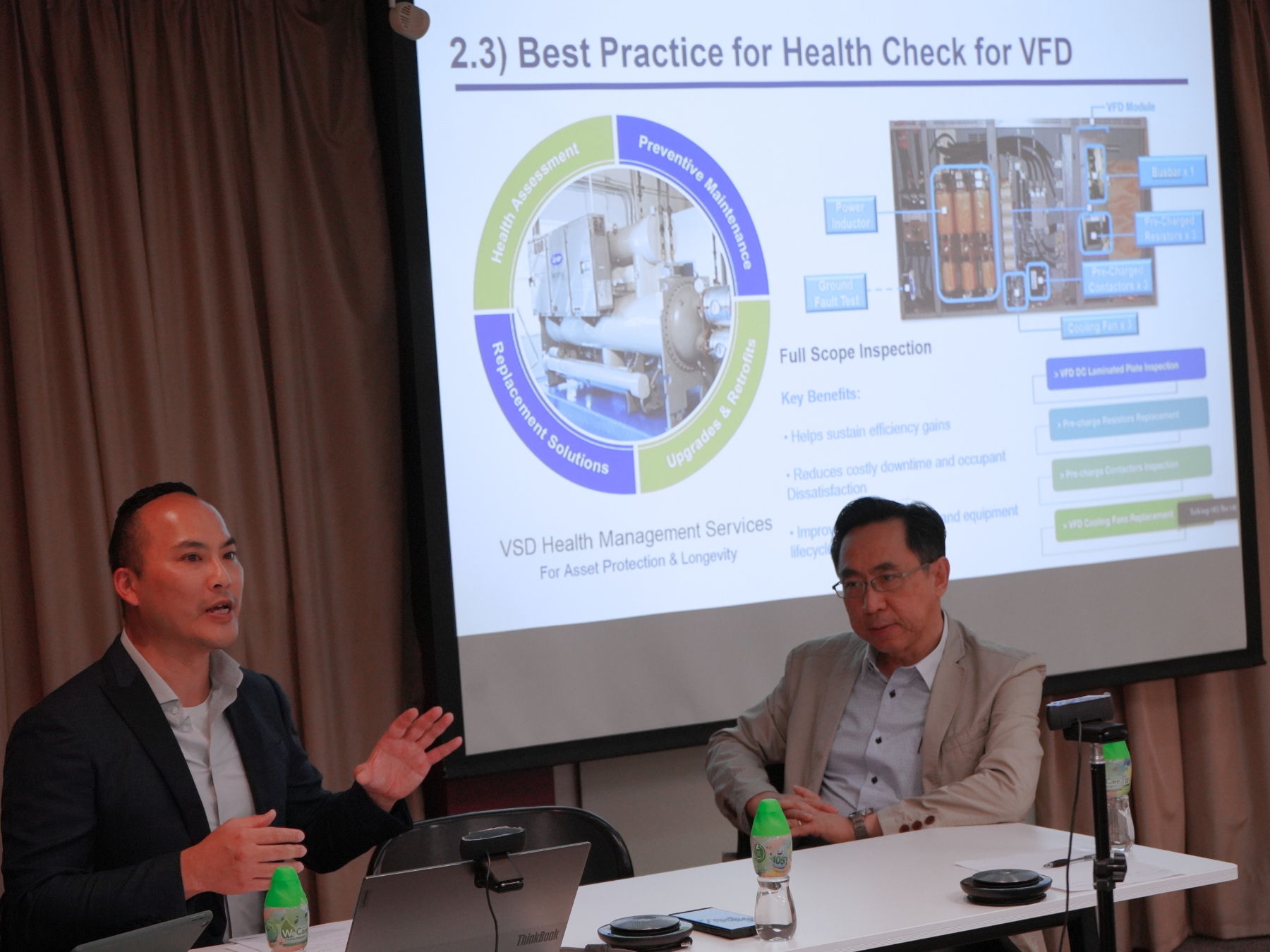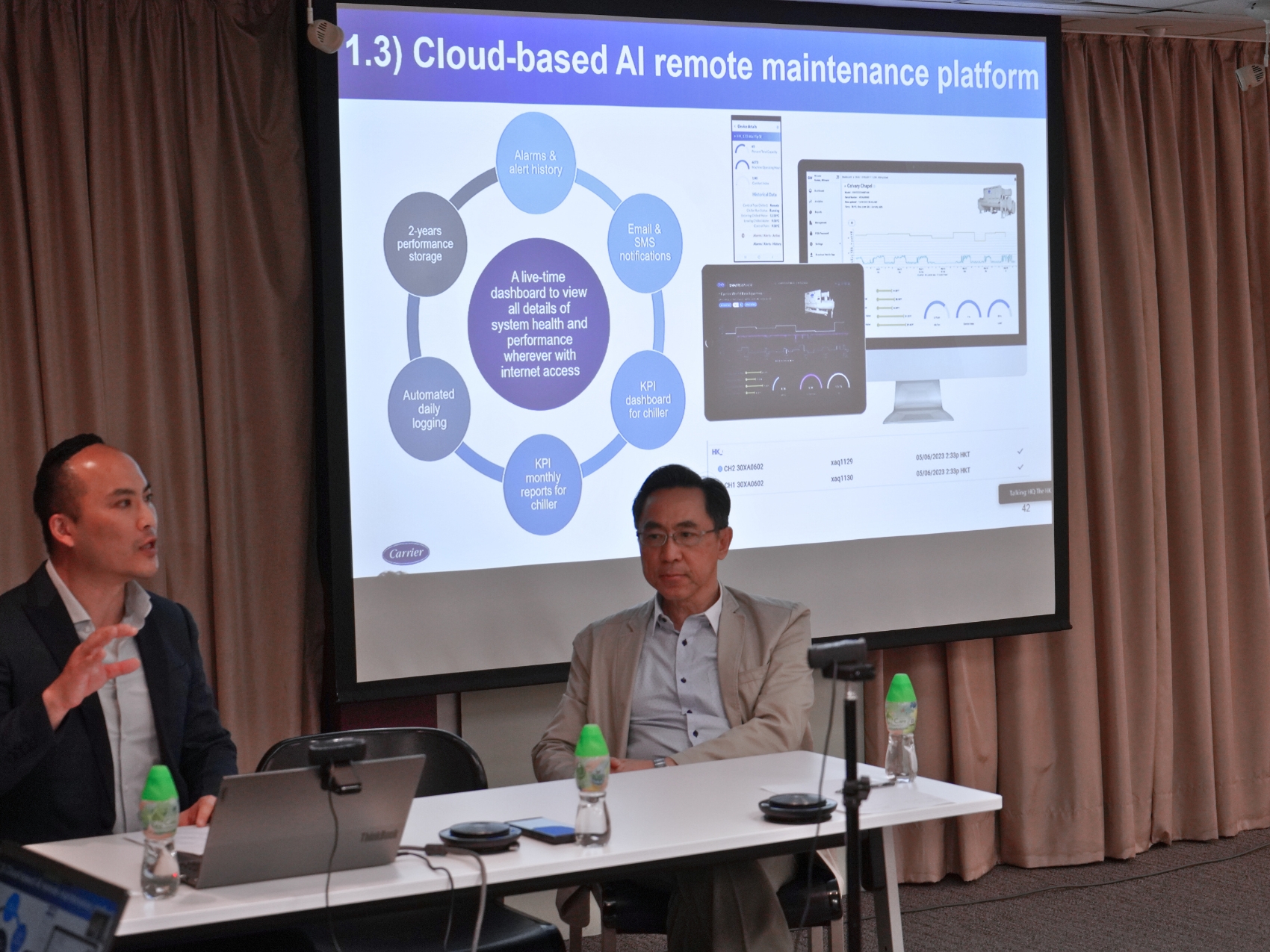 Looking ahead, Carrier will stay focused on our own ambitious ESG goals through sustainable practices and investments while fostering smarter communities with common purpose and values.