Carrier Launches New E6 Monaxis® and MonaxEco® Refrigerated Multidecks
COLOGNE, Germany -
Carrier Launches New E6 Monaxis® and MonaxEco® Refrigerated Multidecks
Carrier will launch its E6 range of Monaxis and MonaxEco refrigerated multidecks at EuroShop (Hall 16, Booth No. A04/B04) in Düsseldorf, presenting retailers with fully customizable, refrigerated platforms that will help make merchandise more appealing to customers. The new E6 display cabinets are available in both open ("Monaxis") and glass-door ("MonaxEco") versions. In each version, the innovative airflow system is designed to increase sales and energy efficiency while taking up less building space and reducing life cycle costs. Carrier, the world's leader in high-technology heating, air-conditioning and refrigeration solutions, is part of UTC Climate, Controls & Security, a unit of United Technologies Corp. (NYSE: UTX).
The new E6 Monaxis and MonaxEco remote refrigerated display multidecks feature an innovative temperature equalizer system, ensuring homogeneous temperature throughout the cabinet thanks to optimized airflow management. The system gives retailers the option to optimize both the loading and display of products, while reducing power consumption and increasing cooling efficiency through a combination of Carrier's latest evaporator, high-performance fans and an intelligent airflow system. Transparent fan-wall covers reduce downtime during service and are positioned at the rear to allow a high level of hygiene and easy maintenance.
"We are committed to providing innovative, energy-efficient solutions for our customers," said Gunter von Starck, director, marketing, Carrier Commercial Refrigeration, Europe. "Thanks to the application of advanced technology and production methods, plus the use of high-quality materials, Carrier has taken a decisive step in the evolution of high-performance refrigerated multidecks."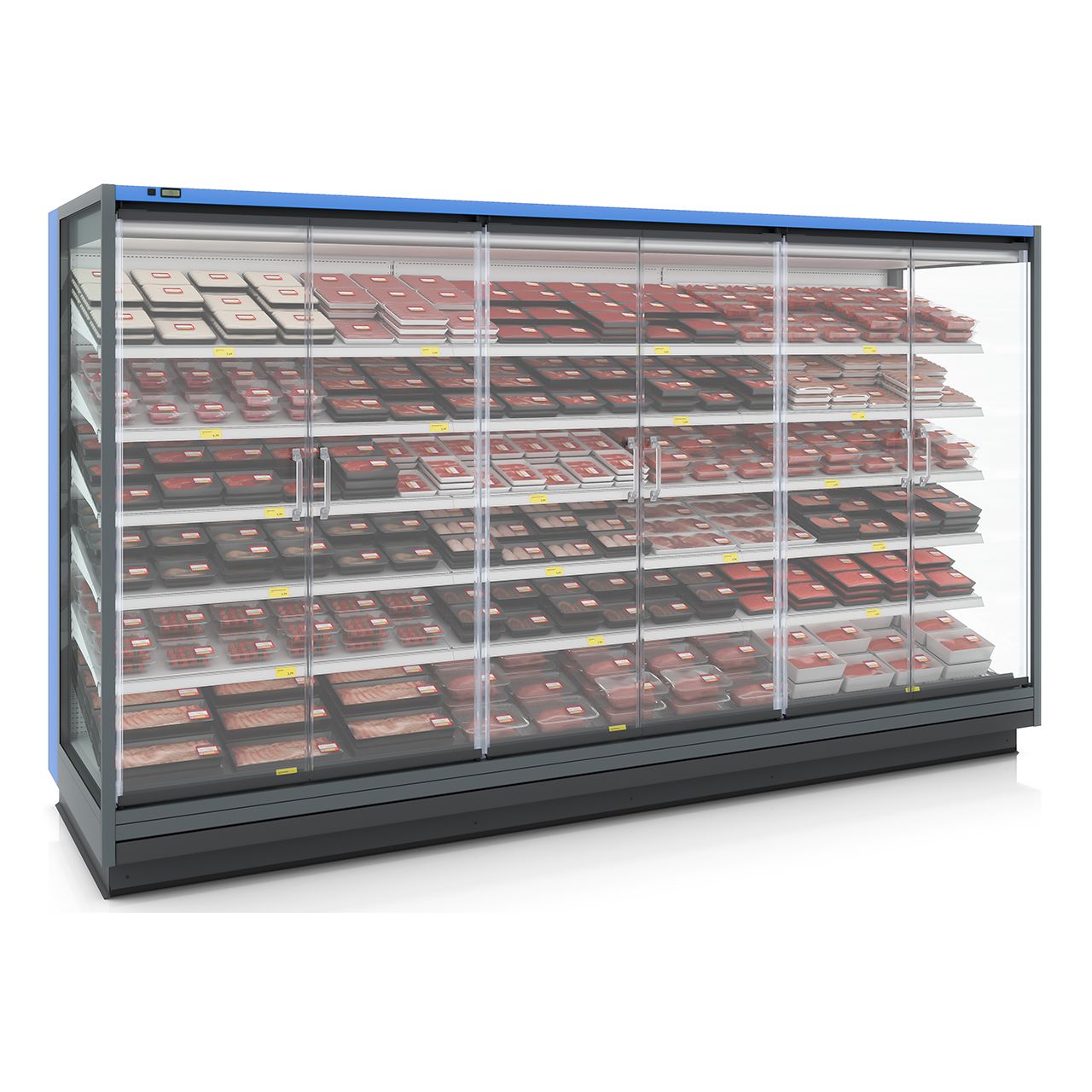 In addition to reduced power consumption, both the E6 Monaxis multideck and MonaxEco glass-door multideck offer more flexibility through greater customization of their interior space. The glass end-walls of the new units offer 11 percent greater surface than the E5 series they replace, for improved product visibility. Shelf spacing inside is more flexible, and the exceptional range of crown-end modules available for the Monaxis or MonaxEco gondola setup presents merchandise in an even more appealing manner. Other features designed to enhance the customer shopping experience and stimulate the buying impulse include more flexible shelf positioning, shelf numbering, a wide range of accessories and various LED lighting colors for attractive product display.
"Monaxis does exactly what any modern refrigerated multideck should do: it brings products closer to the customer," said Patrice Boutillot, director, program launch E6 cabinet generation, Carrier Commercial Refrigeration, Europe. "The combination of innovative details shows Carrier's strength in leading technical competence."

For an overview of the company's commitment to sustainability, visit. www.NaturalLeader.com or follow @CarrierGreen on Twitter.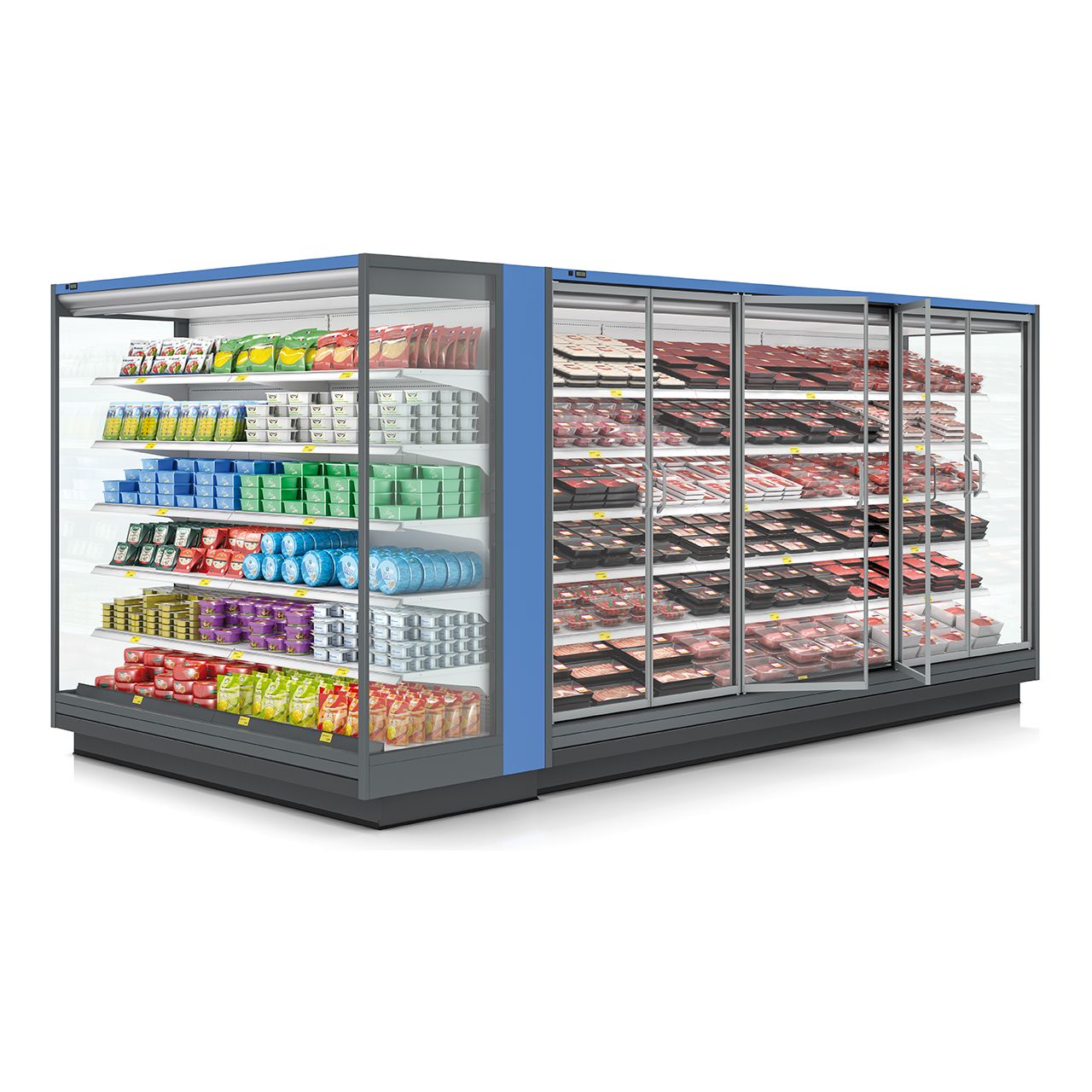 About Carrier
Carrier is the world's leader in high-technology heating, air-conditioning and refrigeration solutions. Carrier experts provide sustainable solutions, integrating energy efficient products, building controls, and energy services for residential, commercial, retail, transport and food service customers. Founded by the inventor of modern air conditioning, Carrier improves the world around us through engineered innovation and environmental stewardship. Carrier is part of UTC Building & Industrial Systems, a unit of United Technologies Corp., a leading provider to the aerospace and building systems industries worldwide. Visit www.carrier.com for more information or follow the company on Twitter: @CarrierGreen.