Carrier Commercial Refrigeration Introduces Two New Refrigerated Impulse Units for Retail Stores
MAINZ, Germany -
In response to the increasing demand for convenience food sales, Carrier Commercial Refrigeration is introducing two modern and flexible refrigerated chiller islands for grocery stores, convenience stores and hypermarkets in Europe: the Areor® total transparency unit and the EasyCubeTM chiller island. Both belong to Carrier's next generation cabinet solutions that maximize merchandizing opportunities with improved energy efficiency, compared to previous models. Carrier Commercial Refrigeration is part of Carrier, a leading global provider of innovative heating, ventilating and air conditioning (HVAC), refrigeration, fire, security and building automation technologies.
Carrier products are designed with the needs of each store type in mind. These new impulse islands present a natural and compact refrigeration solution for a broad range of applications.
Whether for a supermarket, a hypermarket or a convenience store, the Areor total transparency refrigeration unit displays grab and go chilled products to customers. This plug-in counter-island provides excellent visibility of merchandise, providing convenience food to customers and generating sales. The flat glass surfaces are easy to clean and scratch resistant, ensuring a long lifetime. The possibility of multiplexing into a row constellation creates opportunity for optimal usage of available space. The units are available as open cabinets or with easy sliding glass lids.
Created for a larger volume for merchandise, the EasyCube plug-in chiller island is highly transparent and customizable, providing each store with perfectly staged merchandise. An important feature of the EasyCube chiller island is its ergonomic height, providing easy access to the merchandise. The chiller island can be placed as single cabinet to become a highlight in a small store, or combined in line or block formation to effectively use every inch of space in larger store formats. The EasyCube chiller island is used to upgrade and expand the promotional area to increase sales.
Carrier's newly developed cabinets are designed for easy usage in daily operation and maintenance. These islands offer a sliding condensing unit, which gives easy access to the main components of the machine. The cabinets can be customized to suit individual store concepts and product lines. A variety of accessories are available for different sale strategies.
For additional information about Carrier Commercial Refrigeration's product portfolio and sustainable solutions, visit www.carrier-refrigeration.com.
About Carrier
Founded by the inventor of modern air conditioning, Carrier is the world's leader in high-technology heating, air-conditioning and refrigeration solutions. Carrier experts provide sustainable solutions, integrating energy-efficient products, building controls and energy services for residential, commercial, retail, transport and food service customers. Carrier Commercial Refrigeration is a part of Carrier, a leading global provider of innovative HVAC, refrigeration, fire, security and building automation technologies. For more information, visit www.carrier.com or follow @SmartColdChain on Twitter.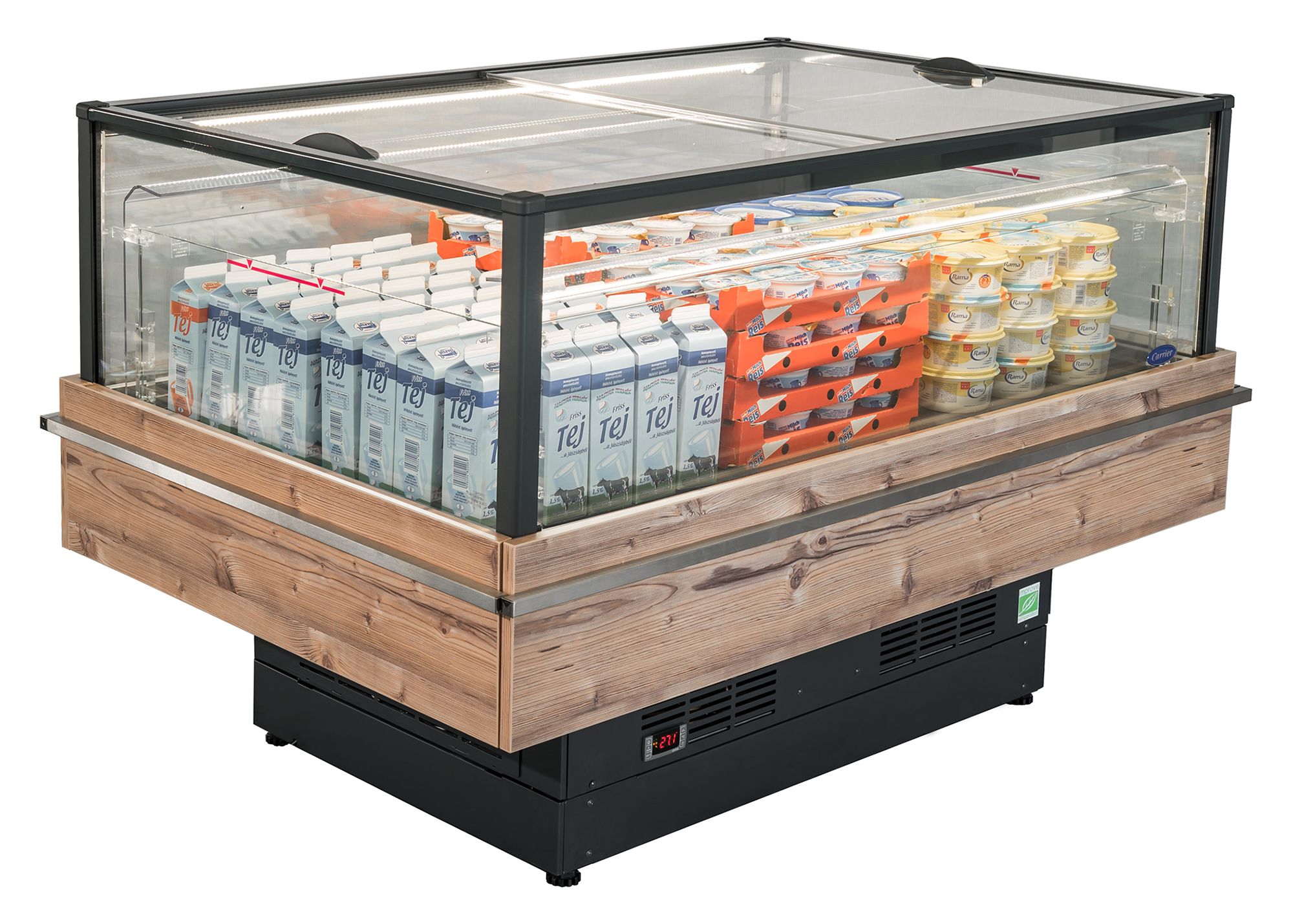 EasyCube Chiller island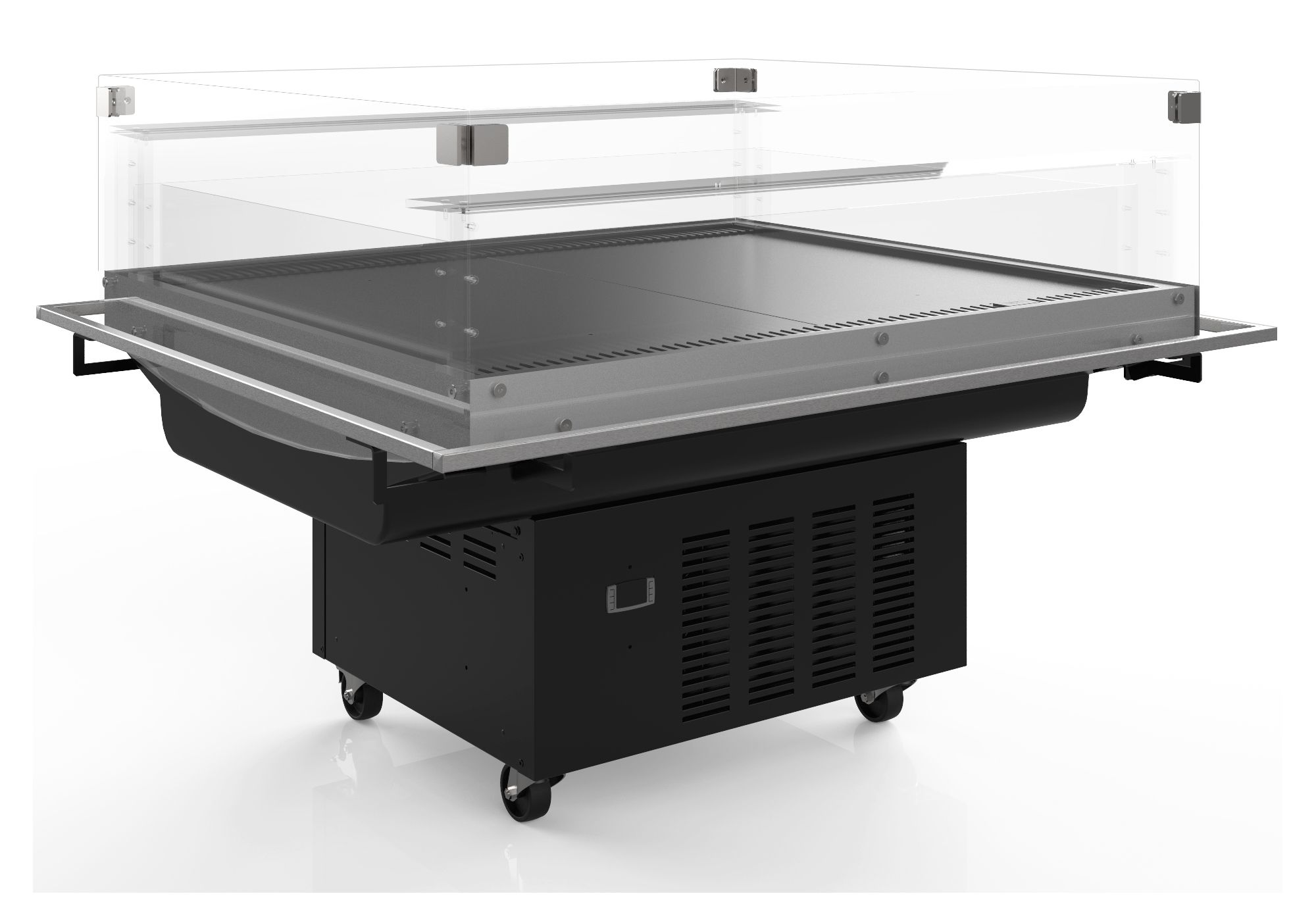 Areor Total Transparency Counter Island