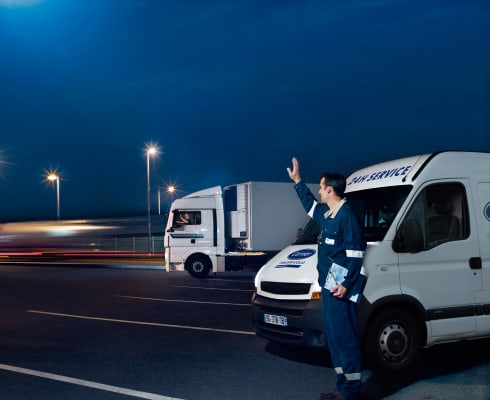 The Cold Chain Never Stops. Neither Do We.
Thanks to an extensive service network of centres and expert technicians, we aim to maximise reliability and uptime levels through optimised maintenance and repair programmes, whilst reacting effectively and efficiently when unexpected breakdowns occur. Whenever, wherever.
Industry Leading Coverage
Throughout ASEAN, Carrier Transicold provides customers with the regions' largest refrigerated truck and trailer service network.
We also place great focus on technical training and spare parts supply, to ensure speed and quality of response, which go hand in hand.
A full service maintenance agreement to maximize your fleet uptime
By specifying Carrier Transicold you have acquired advanced transport refrigeration units and by combining this with our fixed cost full service maintenance package you can be confident in receiving the optimum level of product support to help keep your fleet operating efficiently and effectively.
Tailored to your needs
Options which allow you to decide the levels of support that are right for you.
SELECT YOUR OPTIONS

You can choose to add or exclude items such as travel to your premises, international coverage, regulatory checks or even the service and repair of other equipment, such as temperature recorders and telematics.
CHOOSE YOUR DURATION

This service package allows you to fix your costs over a specified term that's linked to your usage profile, including equipment age and running hours. If your business requirements change and you need to take vehicles off your fleet early, you can remove up to 10% of your fleet from your agreement each year without penalty*.
* Please check conditions in your country. 
SCHEDULE YOUR PAYMENTS

Whether you prefer to pay monthly, quarterly or annually, we can adjust the payment cycle that best suits your needs. This coupled with the benefit of precisely knowing the fixed costs s in advance will allow for better planning regardless of how much maintenance you need or when it occurs.
Simple, Stress Free Budgeting
With an agreement, service costs are fixed for the duration of the term for a simple pre-agreed fee that covers planned maintenance, unscheduled repairs and breakdown support, meaning there are no surprises when it comes to servicing your equipment, giving you one less thing to worry about.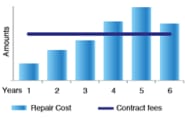 Reduced administration
Arranging service and repairs can be time consuming and divert attention away from your core business. Our maintenance agreements take care of this for you, plus our systems and purchasing power mean we can buy efficiently on your behalf, therefore helping you to benefit through a simple fixed fee and consolidated invoicing regardless of the level of maintenance needed.
Specialist Expertise
With access to the latest diagnostic software, specialist tools and technical literature nobody understands Carrier Transicold equipment better than our service technicians.
Support Whenever, Wherever
The maintenance agreement gives you access to our service support 24/7/365, to make the process as simple and efficient as possible. We'll manage your maintenance and repair from start to finish. 
Optimized Efficiency
In addition to being maintained in line with Carrier Transicold's specifications, the  maintenance agreement ensures your equipment benefits from genuine Carrier Performance Parts™. Designed to ensure your equipment operates at its peak in terms of performance, reliability and safety, Performance Parts™ can also help maintain unit re-sale value. Combine this with a spare part first time pick rate exceeding 97% and you can be sure that whenever a repair is needed we'll get you back on the road in no time.
Original Quality, Original Performance
Carrier Transicold's replacement parts are branded Performance Parts™ for a reason. Unlike alternative copies or 'will fit' parts they are designed and manufactured to our rigorous OEM specifications all with the aim of maximising system performance and reliability.
The Power to Supply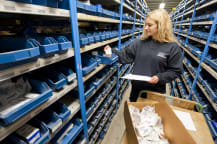 Having the right part in the right place at the right time is important, which is why our parts can be accessed at one of our many service points throughout ASEAN, each supported by on-line technical resources and a logistics operation which ensures our extensive catalogue of spare parts can be accurately referenced and quickly supplied.
Cost Effective Options
We recognise that as units become older and approach their replacement dates new parts may not always be the most economical option. This is why we have developed a remanufactured line of compressors, generators, engines and micro-processors. Unlike service exchange or repaired alternatives, these are rebuilt to the original specifications and in most cases this is carried out by the original manufacturer, which means there are no compromises and is why we are able to brand them Performance Parts just like their new counterparts.
Accessories – Options for Increased Protection
Many customers have specific challenges within their operations which is why we also offer a selection of approved accessories that can help to limit their impact and offer increased product protection.
From door switches to Datacold™ temperature monitoring devices, and LED alarm displays through to anti-siphon devices and electronic fuel level monitoring systems, if it has the potential to affect the cold chain, we have it covered.
All accessories can be specified from new or ordered through our service network.