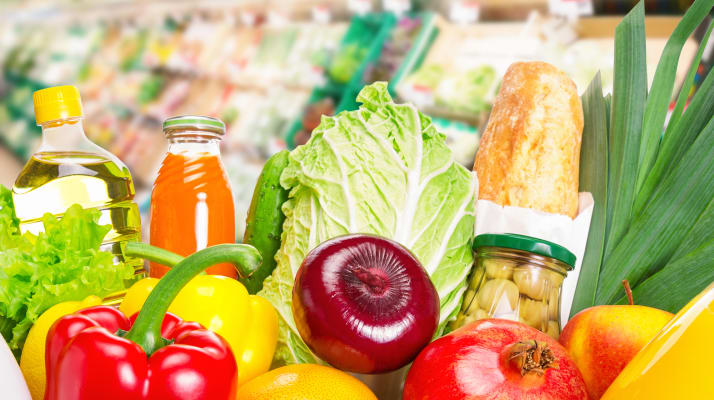 REFRIGERATION SERVICE & SUPPORT
Rely on Carrier service experts for increased life cycle protection of your refrigeration systems.
Carrier service agreements protect and enhance your Food Retail store!
Service offering
Service offerings designed with one thing in mind: your specific food retail store.
Carrier has earned a reputation as a world leader in the design and manufacture of turnkey refrigeration systems for the food retail industry. Equally as important, we're recognized for our commitment to quality installations and sustainable performance as well.
And no matter where you are, there's a good chance that Carrier has you covered. Our footprint spans across the Kingdom, Plus our team of trained service technicians is accessible 24 hours a day, 365 days a year for on-site service. With these resources, Carrier cares for your maintenance requirements.
At Carrier, service means much more than having a company you can call for maintenance issues and repair alone. In addition to providing 24/7 assistance via the Carrier service center, our offerings include a comprehensive, timely preventative maintenance program, remote monitoring services, energy control services and compliance services. We also provide expert advising to get the most out of your installation during its entire lifetime, and different levels of upgrade and modernization packages focused on reducing costs, energy savings and operational efficiency.
As your preferred partner, you can trust Carrier to design a true maintenance program to meet your expectations.
Spare parts
With Carrier, the spare parts you need are never far away.
When it comes to spare parts, a powerful supply chain is what sets Carrier service apart. Our Central Parts Division ensures that most parts can be shipped to the jobsite within a few days. In fact, critical parts are kept in stock and can be shipped within hours to support customer installations.
We stock spare parts for every current Carrier cabinet and rack model, ensuring availability of parts for many years after their installation.
Remote service
When it comes to performance and efficiency, our remote services put you in control.
As leader in food retail refrigeration, Carrier makes it easy to keep a close eye on your system - even from hundreds of km away. The key is our innovative Carrier e*Service platform. Using proprietary technology and secure and redundant servers located in Germany, the e*Service platform captures information around the clock from each connected store, tracking data on food safety, operational performance and energy consumption.
For customers, the e*Service platform opens the door to a number of remote service offerings from Carrier. These include 24/7 response, in which Carrier experts, specialized in refrigeration, monitor the operating conditions of your store around the clock for optimal food safety and maximum reactivity
Energy savings
We put lots of energy into helping you use less of it.
Almost any company can simply measure energy consumption. But Carrier has the systems engineering, manufacturing and installation experience required to reduce the energy consumption of refrigeration systems while preserving the freshness and safety of foods.
Stores connected to our e*Service can easily tap into Carrier expertise in energy efficiency. It begins by working with a Carrier service representative, who will work with you to customize an energy services project for your store or group of stores. Next, our engineers use proprietary algorithms and our e*Service database to analyze energy performance.
With efficiency issues identified, we then propose and implement recommended changes to minimize energy consumption and maximize performance. Finally, we use remote tracking to monitor and sustain your improvements.