Carrier offers a wide range of solutions to preserve freshness, ensure safety and enhance the appearance of food and beverage retail.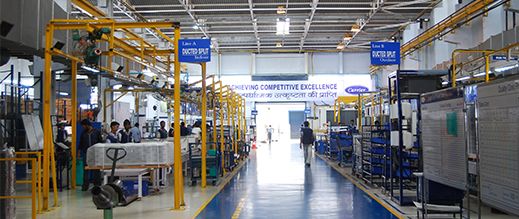 Preserve and Protect with Carrier Commercial Refrigeration Solutions
When it comes to food products, freshness and safety can make all the difference. That's why Carrier refrigerated and freezer display cases are designed to the highest technical standards and rigorously tested at our Lead Design Center to ensure the quality of our customers' food inventories.
Commercial Refrigeration for Every Need
Leveraging the industry's most advanced technologies, Carrier provides commercial refrigeration solutions to meet the needs of all types of stores, from large supermarkets to smaller convenience stores. Our systems are available in a wide variety of unit styles, each recognized for quality, performance and energy efficiency:
Service counters
Refrigerated multidecks and semi-verticals
Wall-sited cases and islands
Vertical freezers
Plug-in cabinets
Refrigeration systems and controls
Performance Meets Efficiency
Customers do not need to choose between performance and efficiency when it comes to commercial refrigeration. Carrier offers a comprehensive selection of turnkey solutions, cabinet accessories, remote monitoring services and maintenance agreements that can help reduce operating costs while preserving the safety and appearance of food supplies.
The Green Side of Commercial Refrigeration
Carrier's commitment to innovation and expertise in commercial refrigeration is matched only by our commitment to sustainability. In fact, Carrier was one of the first companies to apply natural refrigerants such as CO2 and R290 (propane) in our commercial refrigeration solutions. This technology marks just one way we can help preserve and protect food products while doing the same for our environment.