Stay connected to your second home with Wi-Fi® cameras and thermostats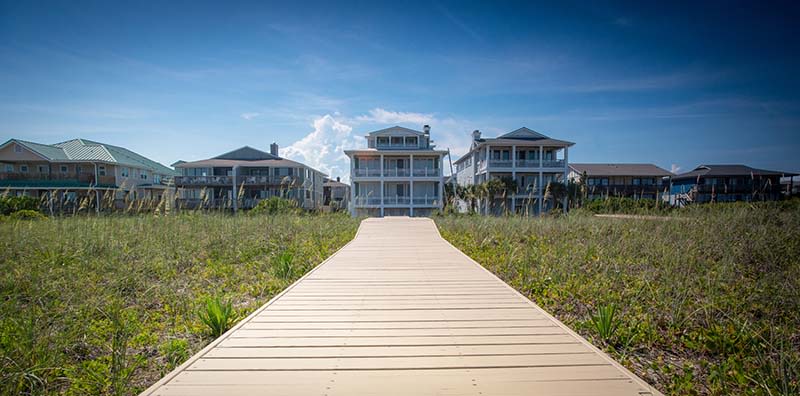 Having a second home is a dream come true for many people. But no matter where it is... a beach vacation paradise or a more secluded getaway... monitoring, managing and maintaining that second property can be a logistical challenge. However, with the right equipment, it can be as simple as checking your messages on a smart phone or tablet.* 
Carrier can help you keep your second home safe and secure with Côr™ Wi-Fi® cameras and thermostats and the Infinity® system control. 
Côr Wi-Fi Indoor & Outdoor Cameras
Whether you call it safety, security, or peace-of-mind, Côr security cameras are the perfect solution to monitor your second home. These cameras offer a number of benefits:
Easy to install with an available power source, Wi-Fi connection and smart phone 
Available for both inside and outside use 
Stand-alone solution -- you don't have to commit to an entire home security system 
Conveniently use the same app as the Côr Wi-Fi thermostats.** 
Upon set up, they are helpful for:
Monitoring activity/people/pets 
Two-way communication through the indoor camera
Delivery confirmations
Identifying/discouraging intruders
Motion-triggered video recording and notifications
Côr Wi-Fi cameras also include wide-angle viewing, night vision, high-def 1080p video and motion-activated, automatic recording to an on-board SD memory card (up to 128 GB) and automatic push alerts to your smart phone. 
Côr Wi-Fi Thermostats
Côr Wi-Fi thermostats also keep you connected to your second home by giving you control of both temperature settings and energy savings using our mobile app. As long as you have an iOS® or Android® mobile device and Wi-Fi connection, you can:
Create and edit thermostat settings 
Set up "schedules" for more comfortable temperatures when you're there, and more energy savings when you aren't
Review energy usage reports 
Change temperature from virtually anywhere 
Receive feedback on estimated energy savings at the touch of a button
Carrier® Infinity® System Control
The Carrier Infinity® system control takes comfort, convenience and control over your second home's HVAC system to the next level. With wireless connectivity, occupancy sensing capabilities and built-in smarts, it puts you in command of your comfort and energy savings from wherever you are, via Wi-Fi and a connected iOS® or Android® smart phone or tablet.
When installed as part of a complete, communicating Infinity® system, this smart control takes full advantage of the most advanced technology Carrier has to offer:
Greenspeed® technology for variable comfort capacity as conditions change
Hybrid Heat® system management for the enhanced efficiency of dual-fuel heating 
Humidity sensing and management
Airflow & ventilation control
Indoor air quality accessory management
Can control up to 8 separate zones in one home 
Compatible with Amazon® Alexa®
Automatic notifications for system maintenance and potential service issues
For your second home, you'll especially appreciate the Infinity system control's energy tracking and reporting as well as the occupancy sensing function that can automatically change system settings to help maximize savings when you are away.
Turn to the experts 
Don't let an unwanted visitor or an ailing HVAC system disrupt your next visit to your second home. Carrier offers answers, and your local Carrier HVAC contractor can help provide them!
*Remote access requires Wi-Fi® connection and iOS® or Android® smart phone or tablet. 
**Côr 5C and 7C thermostats only. Thermostat not required for camera operation.