Discover HVAC appointment cost factors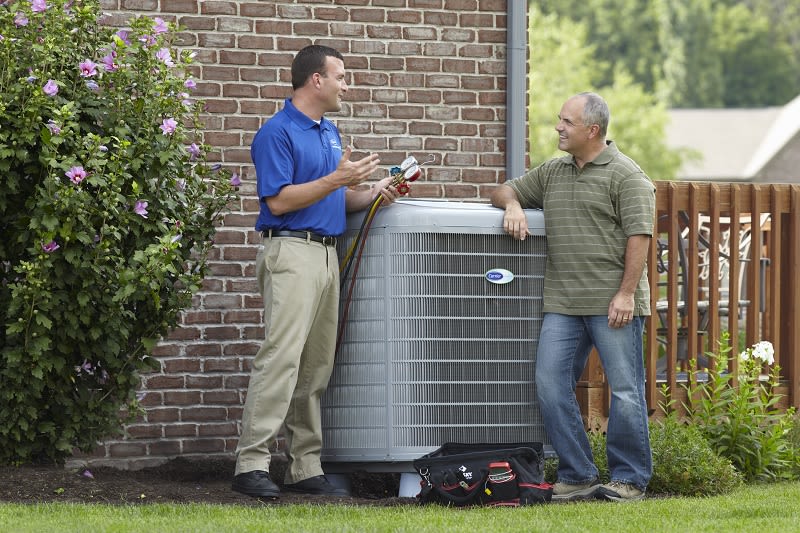 Just like everything else in life, your HVAC system will need a little attention from time-to-time. Sometimes it just needs an annual checkup. Other times, it might need a minor fix. And when te repairs become more frequent and more expensive, it might be time to replace the whole system. And while pricing will vary from dealer-to-dealer and region-to-region, here's a breakdown of what you can expect: 
No Charge
Believe it or not, there are times when a visit from an HVAC contractor can result in no charge:
Full warranty repairs.
Getting a second opinion. 
Obtaining a price estimate to replace an aging AC, heat pump or furnace.
Post-installation system inspection.
HVAC Appointment Rates
Many dealers will offer specific services available at a modest, fixed rate.
Annual or bi-annual clean and check – around $50 - $100.
Diagnostic service call – usually a fixed fee – but depending on location, between $50 - $125 per hour.
System inspection for sale of home – $150 - $300.
HVAC System Repair
The cost for repairing a home comfort system varies quite a bit due to the wide range of parts costs, and the complexity of the repair. According to HomeAdvisor.com, here are some cost ranges you can expect:
Furnace repair: $131 - $469 
Central air conditioner repair: $164 - $566  
If your heating and cooling contractor quotes a price that you are uncomfortable with, it may pay to get a second opinion, which some dealers are willing to provide at no charge.
HVAC System Replacement
If your current system is beyond help, or if the repair bills are adding up, replacing your furnace or air conditioner might be a better option. HomeAdvisor.com estimates the following average costs for replacement:
Furnace: $4,000
Central air conditioner: $5,000
Of course, depending on whether you get the most basic model available or one with all the bells and whistles, actual pricing in your area will vary.
Remember, all of the above pricing reflects national averages. The best way to nail down actual costs is to contact a qualified local HVAC professional. To find a Carrier indoor comfort expert in your arra, use our dealer locator.