The all-new AquaEdge® 19MV chiller combines best-in-segment efficiency at design and off-design conditions with the ability to operate reliably, even at severe conditions and heavy cooling loads.
Click on a scenario below to learn more about how the 19MV handles different types of building load/weather conditions.

Situation
Your local utility offers a rebate based on AHRI conditions, but you operate your chilled water plant at different temperatures.
Focus

Benefit
The 19MV's dual inlet guide vanes are ideal for delivering high performance at mutiple operating conditions, giving you the ability to maximimize your rebate dollars and operate efficiently at your non-AHRI operating conditions.

Situation
The envelope load has been building thorughout the day as the the brick and concrete absorbed heat.
Focus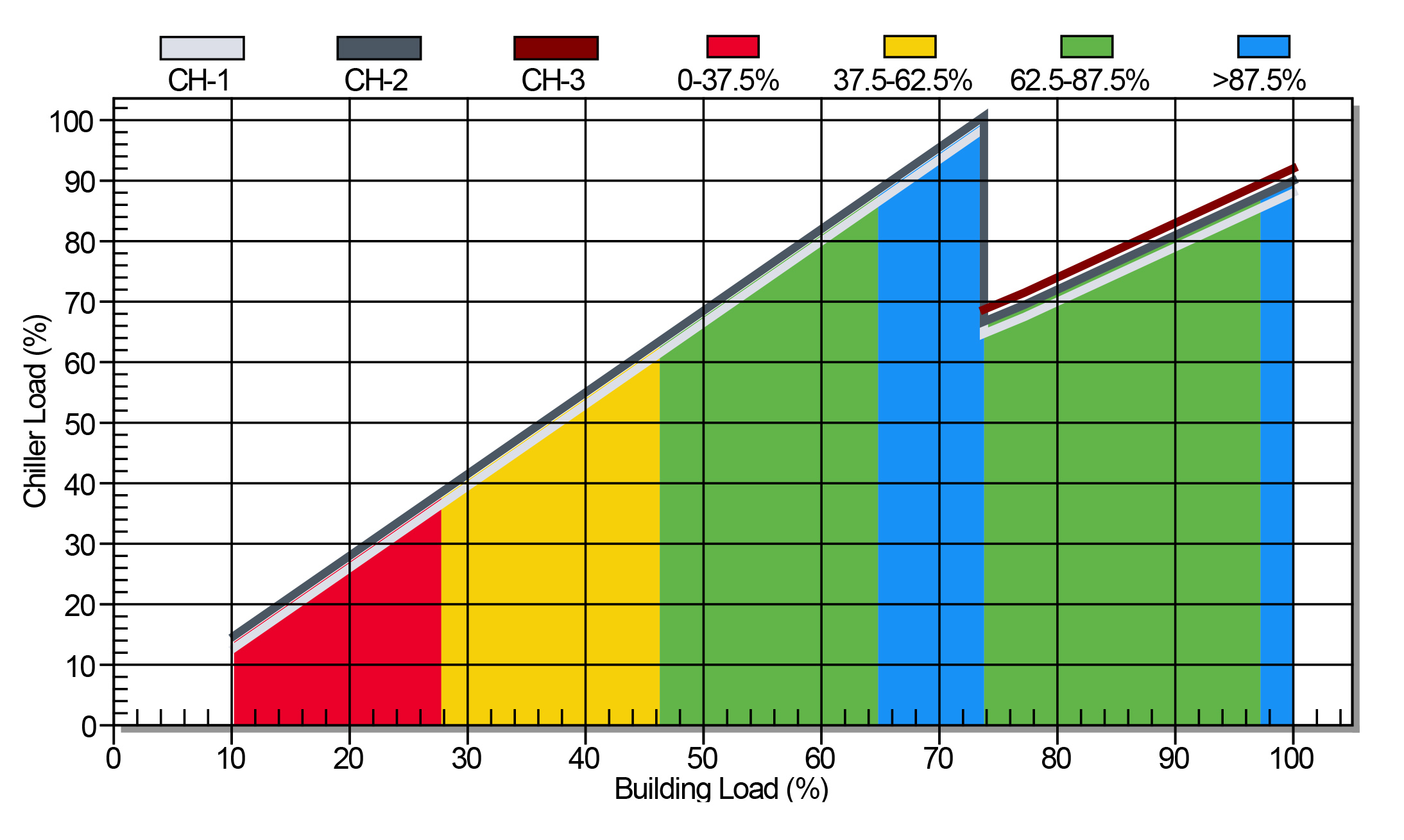 Benefit
IPLV assumes 75°F entering condenser water at 75% load. In this situation that may be too cool. PLV Pro uses buidling profiles and weather data to peg your average entering condenser water temperatures for results more tailored to your building.
Low Load, Hot Weather Operation

Situation
Based on healthcare load profiles, you may never think you would run a chiller at 10% load with over 85°F entering condenser water.
Focus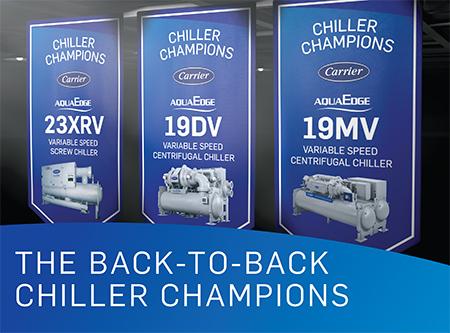 Benefit
But you're probably happy to learn that the chiller that won your life cycle can. The 19MV provides More Operating Range and high efficiency at design.
High Load, Hot Weather Operation

Situation
Your facility manger has a simple request... "cold air - no phone calls."
Focus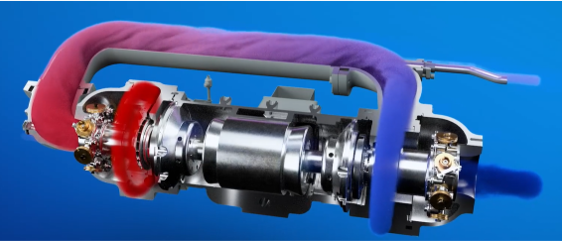 Benefit
The 19MV's two-stage back-to-back compressor has the ability to operate well outside of design conditions to keep your building running in a variety of weather conditions.
Low Load, Cold Weather Operation

Situation
An outpatient building is enjoying a nice cool fall day and tempering a low AC load.
Focus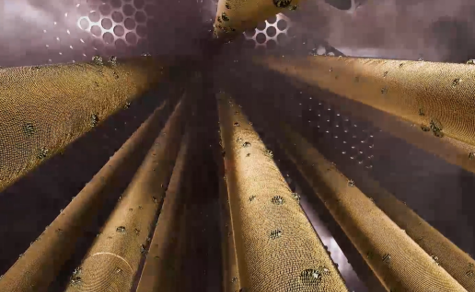 Benefit
The AquaEdge 19MV's compressor can operate at low speed with cold condenser water, delivering efficiency of less than 0.1 kW/ton.
High Load, Cold Weather Operation

Situation
The chillers are operating highly loaded with cold condenser water and with amazing efficiency.
Focus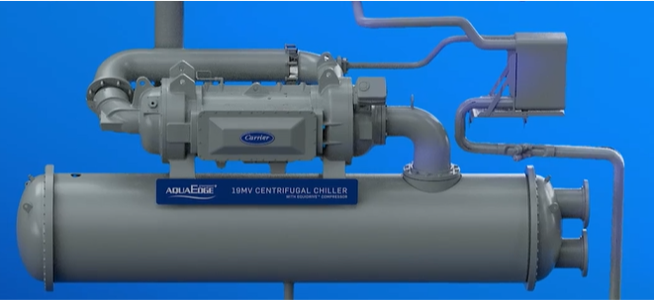 Benefit
Further subcooling in the chiller's refrigerant economizer has yielded colder liquid refrigerant and more evaporator tons for a given mass flow. The compressor operates at slower speeds, using less power, for the same tons.

Situation
When surgeons ask for the air to be colder, they often mean, they want it drier. (try standing and working under pressure in plastic gloves for hours at a time)
Focus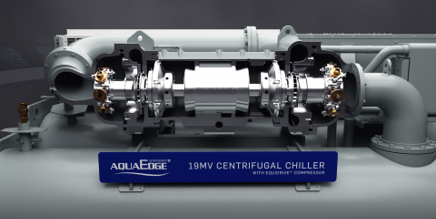 Benefit
No matter how hot the condenser water is, the chilled water set point must be maintained to control humidity, even at low load … aren't you glad you have a chiller that provides MORe?
Energy Impact of Chiller Staging

Situation
IPLV places 57% of the weight at 50% and 25% load with 65°F entering condenser water… Where is your building and how many chillers are in it?
Focus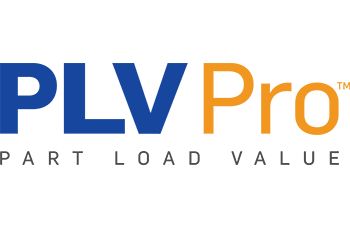 Benefit
If your local weather doesn't provide 65°F condenser water over half of the time, why would you base your LCA as such? PLV Pro enables you to quickly evaluate chiller performance with your local weather and with multiple chiller staging.

Situation
What is a refrigerant side economizer?
Focus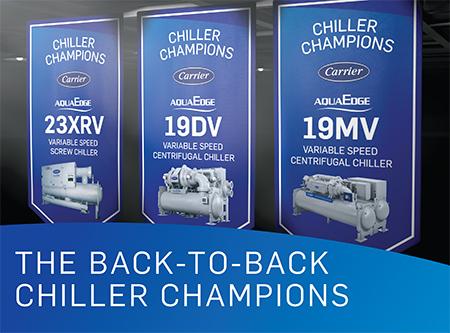 Benefit
The refrigerant side economizer further subcools liquid refrigerant, resulting in a better quality refrigerant entering the evaporator. This results in less mass flow of refrigerant in your cycle for the same capacity. A variable speed compressor can slow down to leverage power savings.