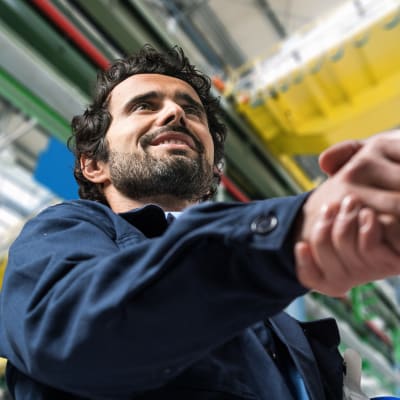 BluEdge-serviceplatform :

Het BluEdge-serviceplatform is het nieuwe, eersteklas service- en aftermarket-aanbieding van Carrier. Op basis van onze ongeëvenaarde productkennis, voorziet het BluEdge-serviceplatform klanten van superieure service gedurende de levenscyclus van hun HVAC-apparatuur.​​
Een niveau voor elke business
Ons gefaseerde servicemodel biedt klanten een groot aantal opties om te voldoen aan de speciale behoeften van hun business. Het past uitstekend voor klanten van elke grootte.

Core
An economical solution for customer with a connected ​ Chiller and need for standard support. Our Core product ​ allows us to support your needs with a mix of Online and side presence.
Enhance
Designed for customers who are looking for complete preventive maintenance that combines side presence with a high level of remote connectivity. We will maximize your equipment life, uptime and performance with customized support for each of your HVAC assets. ​
Elite
Our Elite Plan is the ultimate worry free, peace of mind program for clients who demand the highest level of equipment reliability, uptimes, and fiscal certainty. Repair or replacement of maintainable failed parts is included in this plan and a comprehensive cooling contingency plan can be put in place if desired.​
De toekomst van BluEdge
Wij staan aan het begin van deze nieuwe service met het introduceren van BluEdge, maar zien oneindig veel mogelijkheden voor onze servicedienstverlening om de wereld een beetje beter te maken. Carrier heeft zich toegelegd op het verlenen van duurzame service die op het gebied van technologie en innovatie voorop loopt met investeringen in voorspellende analyses en interventie op afstand. BluEdge zal zich blijven ontwikkelen om te voldoen aan de steeds veranderende wensen van onze klanten, dus houd contact om de meest actuele informatie te blijven ontvangen
Download de brochure