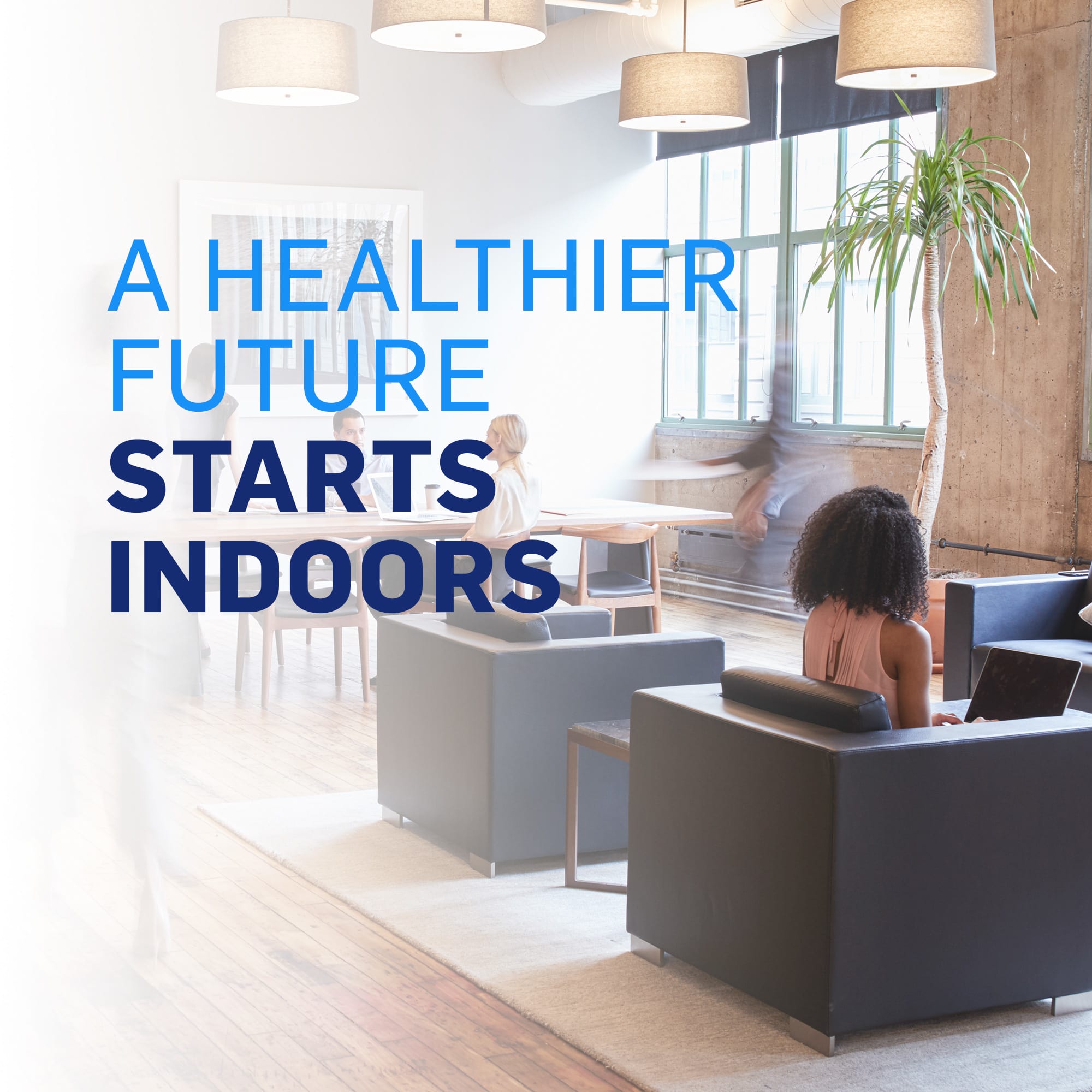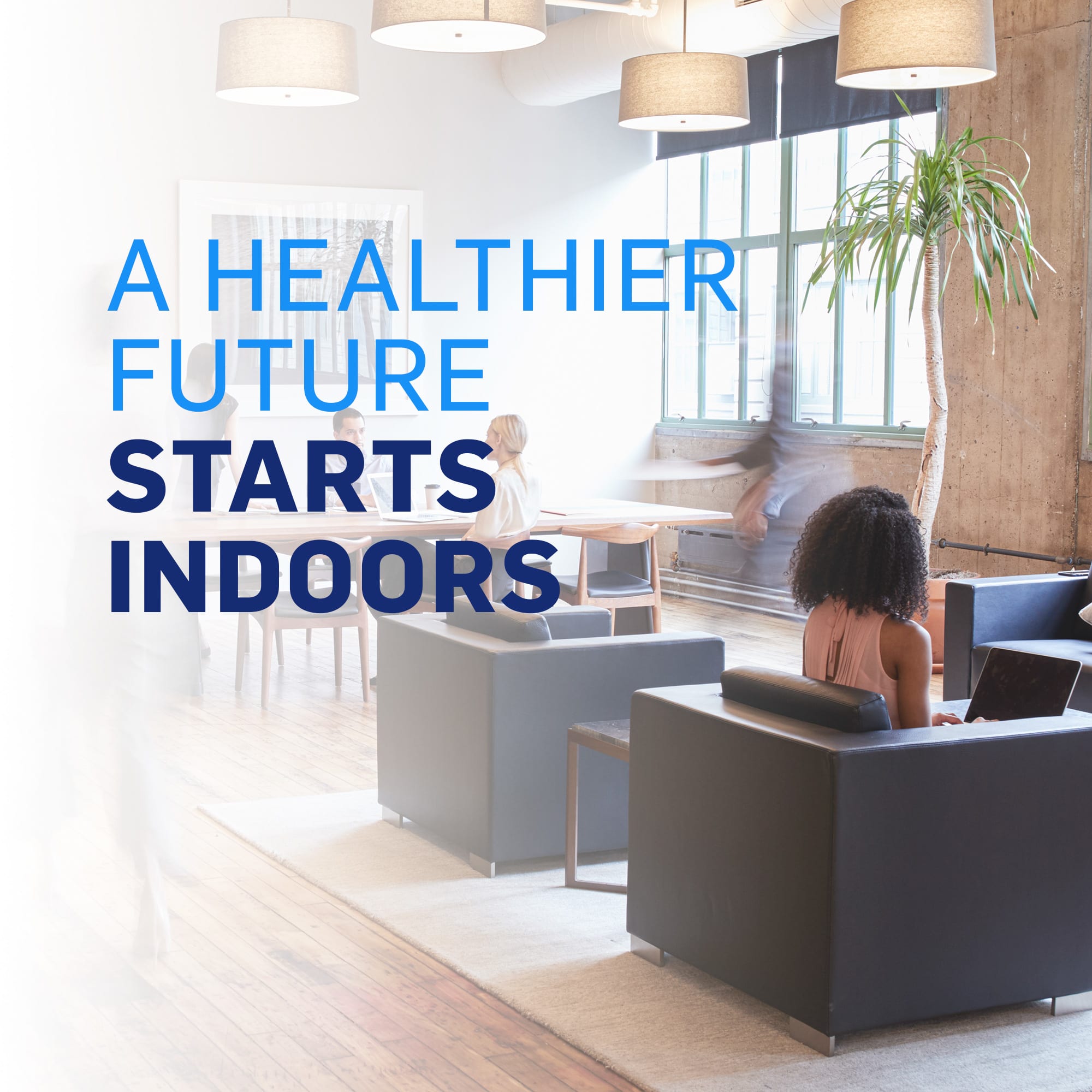 Healthier Air. Healthier Buildings.
Carrier's Healthy Buildings Program provides an expanded suite of advanced solutions to help deliver healthier, safer, more efficient and productive indoor air quality regardless of your building type/indoor environment. From innovative products, controls and system design solutions to remote services including assessments, maintenance and re-commissioning, you can trust Carrier's 100+ years of experience creating optimal indoor air environments to help you with yours. Click below to connect with a local Carrier expert.
Connect with a Local Carrier Expert keyboard_arrow_right
Carrier Healthy Building Overviews
For summary documents about indoor air quality (IAQ) science and Carrier HVAC solutions, click on the titles below.
Healthy Buildings Resources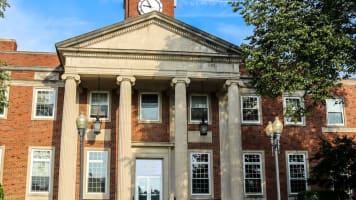 Healthy Buildings Solutions: West Orange, NJ Case Study
Multi-building installation of indoor air quality solutions for the township of West Orange, NJ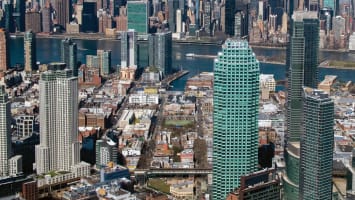 Healthy Buildings Solutions: One Court Square Tower, Long Island, NY
State-of-the-art HVAC systems save energy at iconic One Court Square Tower in Long Island City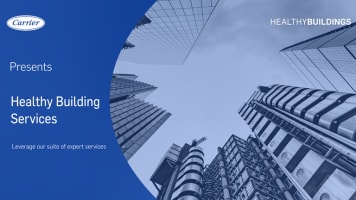 Carrier Service Offerings for Healthy Buildings
Learn how Carrier's Service offerings can enhance your building technologies to create a healthier, safer, sustainable, and intelligent building space for occupants.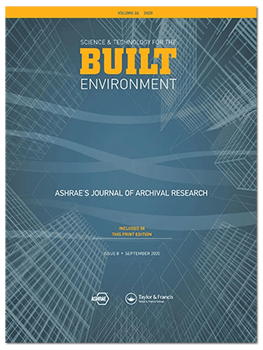 Airborne Transmission of SARS-CoV-2 in Indoor Environments
Jialei Shen, Meng Kong, Bing Dong, Michael J. Birnkrant (Carrier), & Jiansung Zhang
Science and Technology for the Built Environment
Volume 27, 2021 - Issue 10
This study reviewed the previous research on the airborne transmission of SARS-CoV-2 in indoor environments from the perspective of indoor air quality (IAQ) and its control. In order to reduce the airborne transmission risk, many control strategies have been introduced, including personal protective equipment (PPE), improved ventilation and air distribution, standalone air cleaning and disinfection technologies, and occupancy control and restriction.
Read the Article keyboard_arrow_right

Opens in a new window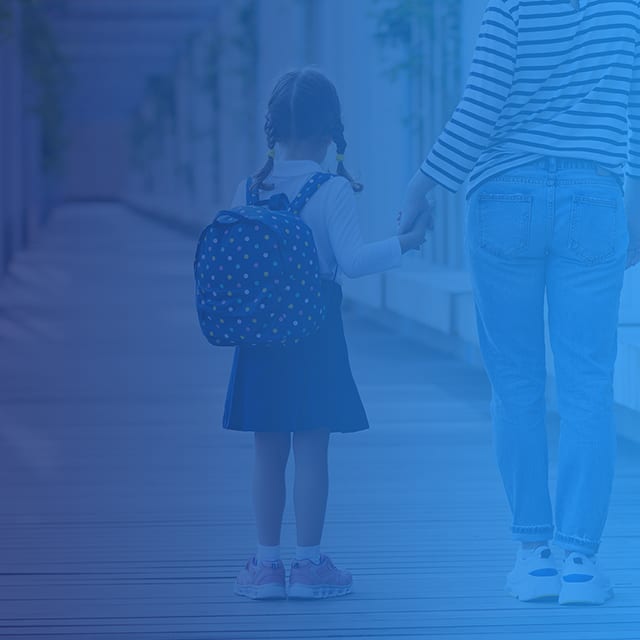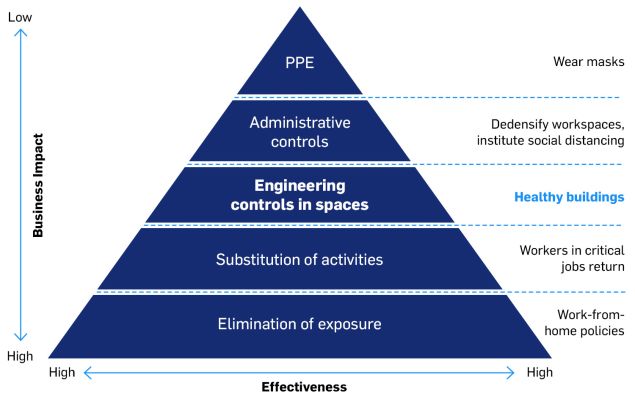 The Role of

Creating a healthy building through engineering controls in spaces is a key component of combatting COVID-19. It's a strategy that balances overall effectiveness with the financial impact it can have on the business.
---
Allen, J. G., & Macomber, J. D. (2020, April 29). What Makes an Office Building Healthy. Harvard Business Review. https://hbr.org/2020/04/what-makes-an-office-building-healthy
Building on a Foundation
No two HVAC systems or applications are the same. And solutions are plenty, varied and can be layered to maximize effectiveness. That is why Carrier takes a consultative and comprehensive approach to understanding your HVAC system, building and occupants' needs.
Carrier assessments provide a custom roadmap for your particular HVAC needs. Ask your local expert to suggest HVAC system design and equipment upgrades, replacements, service plans and analytics to maximize system efficiency and longevity.
Actions you can take to improve indoor air quality (IAQ)
Your customized Carrier IAQ solutions suggestions may include equipment, controls and service that address various aspects of your HVAC system and building needs as noted below.
---
---
---
---
---
---
---
Read our white papers to learn more about the science of IAQ and application-specific solutions.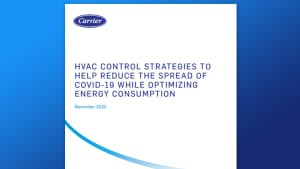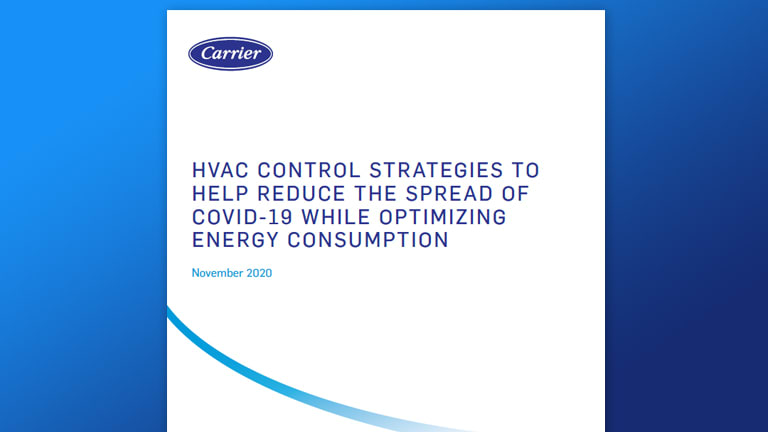 HVAC Control Strategies to Help Reduce the Spread of COVID-19 While Optimizing Energy Consumption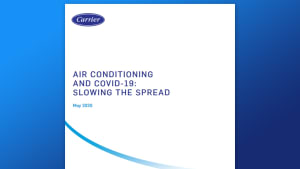 Air-Conditioning & COVID-19: Slowing the Spread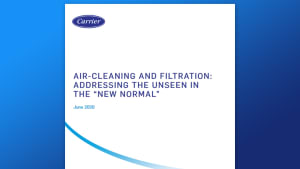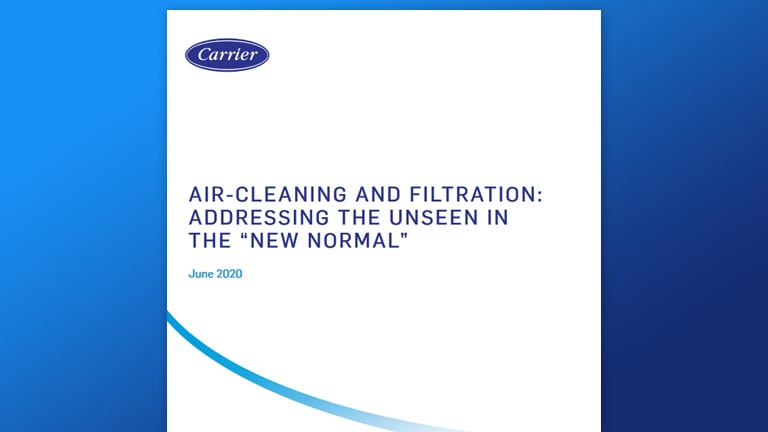 Air-Cleaning & Filtration: Addressing the Unseen in the "New Normal"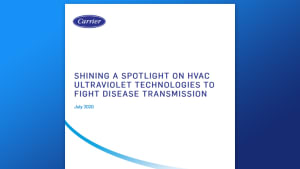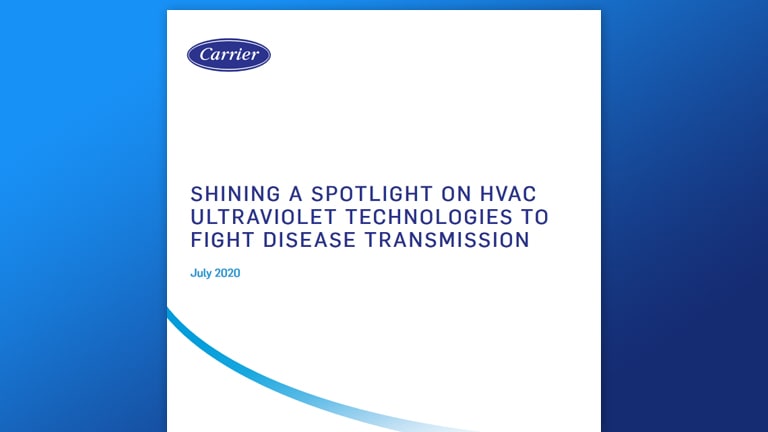 Shining a Spotlight on HVAC Ultraviolet Technologies to Fight Disease Transmission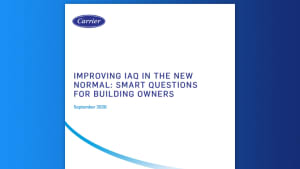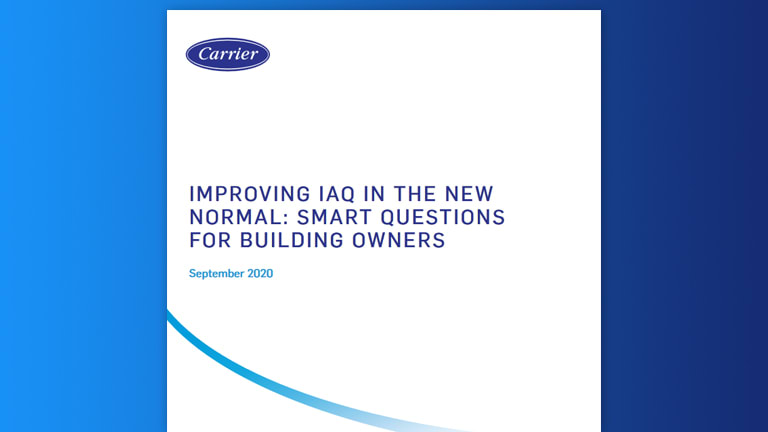 Improving IAQ in the New Normal: Smart Questions for Building Owners

Learn about other building-wide technology solutions for today's reimagined environments
In addition to Carrier's commercial HVAC equipment, controls and service solutions, we also offer comprehensive fire, security and controls product offerings. Learn more at carrier.com/healthybuildings.