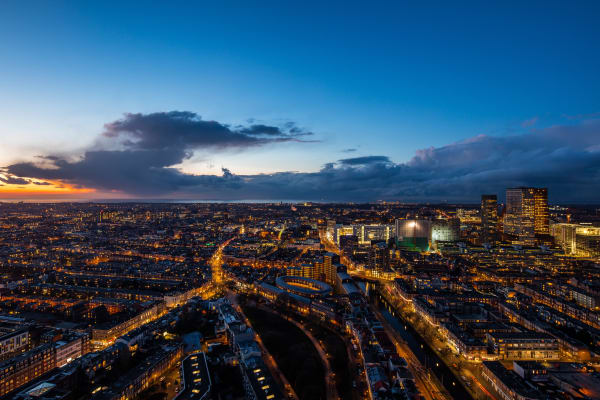 Carrier connected services allow you to track and monitor HVAC equipment system performance remotely. Using data analytics, we can take preventive and corrective actions to ensure your peace of mind.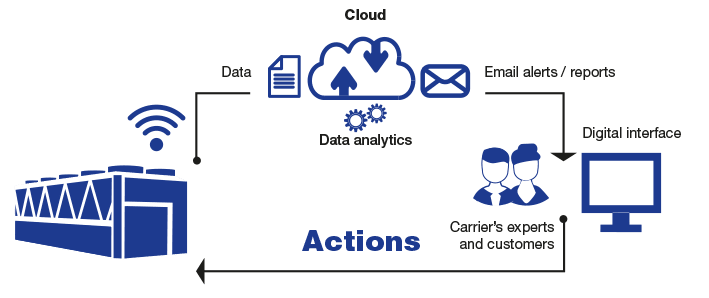 Connected Services : a new digital way to smart up your chiller
Chiller performance monitored 24/7/365
Historical analysis to improve diagnosis and maintenance needs
Digitally connected Carrier technicians for quick on-site intervention
Artificial Intelligence assisting Carrier Expert to make optimized data-driven recommendations
Connect up to 5 chillers per system
Using smart data to ensure your peace of mind

24/7 remote monitoring
Continuous remote analysis to ensure full system reliability and peace of mind.
Easy and secured access
User-friendly mobile app (Android™ and iOS)
No-hassle commissioning process
Single point of connection for an easy access to data
Secured encrypted data exchange

Precision monitoring
Lenghthen in-service time
Know best time to replace assets
Data-driven investment decision
Optimized capital expenditures (CAPEX) budgeting

Demonstrated maintenance
Charts and diagrams visualization to substantiate the maintenance necessity and impact
Decision rationalized and optimized for investment

Proactivity to anticipate breakdowns
Less downtime
Less uncertainty
Smooth repair planning
Data-driven repair propositions
Optimized operational expenditures (OPEX)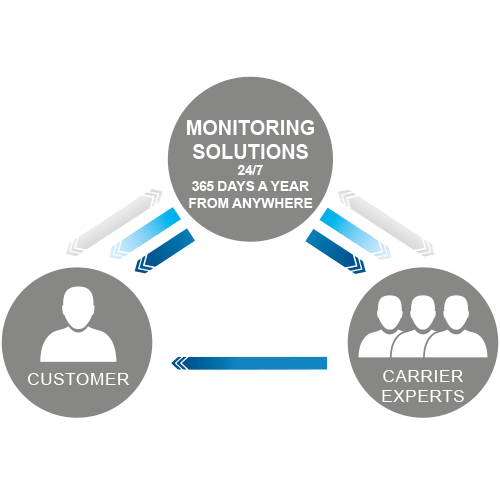 Email alert for all events on equipment
Retrieve machine data in real-time from the website
Synopsis
Controller dashboard
Event and temperature curve
Alert and fault memory
Parameters log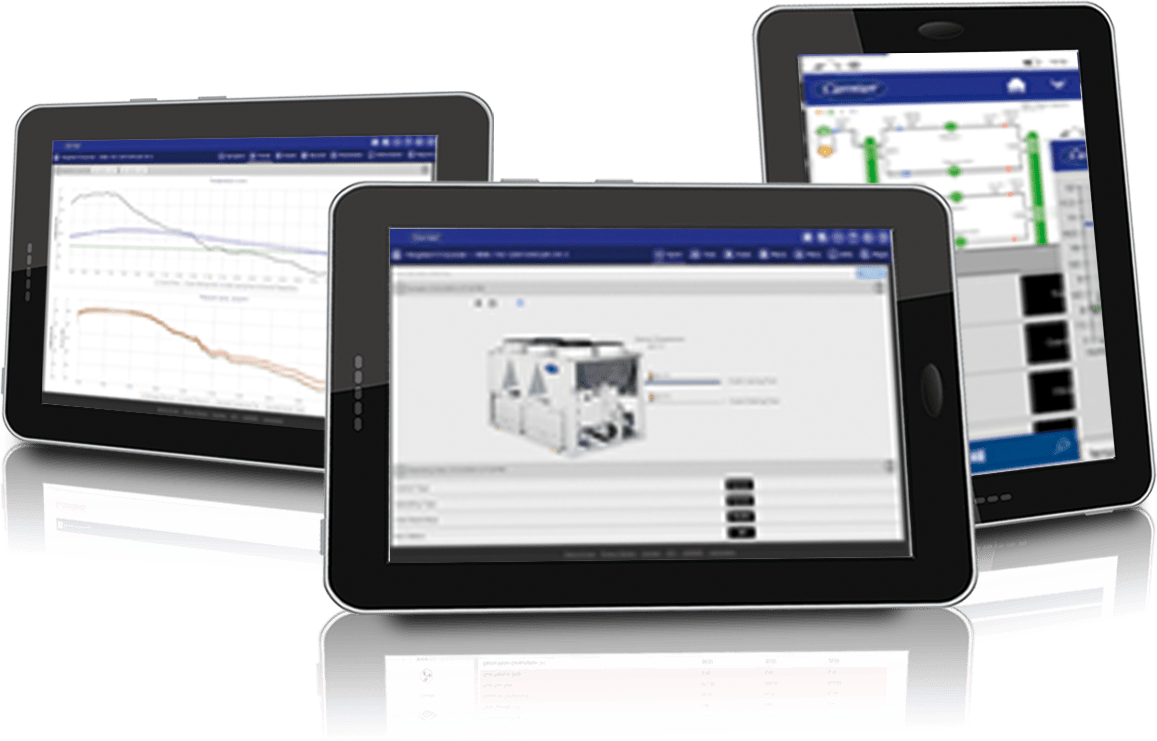 Monthly or annual reports
Expert analysis to optimize operation
Trends
Operating times
Number of starts
Event reports
Preventive maintenance
Android is a trademark of Google LLC.