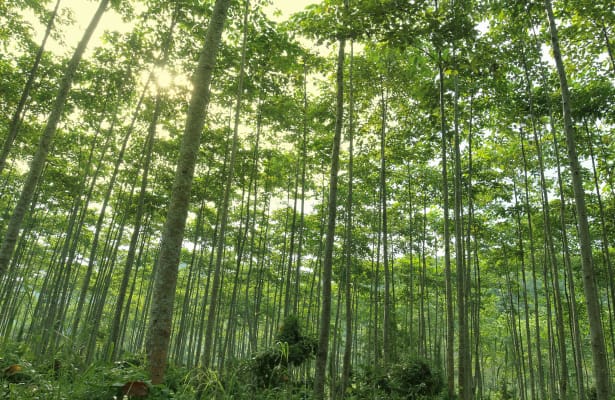 Whether it's reducing our greenhouse gas impact, leading the phase-out of ozone-depleting refrigerants, or introducing many of the world's most energy-efficient building solutions, at Carrier, we incorporate sustainability into all that we do. To us, it's only natural.
Our comprehensive environment, health and safety program has been in effect for more than 20 years. That is why we have been able to achieve milestones like reducing our greenhouse gas emissions by 35 percent and water usage by 27 percent on an absolute basis from 2006 to 2011. Never resting on our accomplishments, we have three factories certified by the U.S. Green Building Council® under the LEED® rating system.
Willis Carrier was a sustainability leader. Utilizing precise cooling processes, his invention enabled countless industries to avoid waste and preserve resources for future generations. Today, preservation of the environment and protecting our finite natural resources remains a central tenet of our business, and we actively share our sustainability expertise in the marketplace.
At Carrier, we design with the environment in mind and set environmental performance targets for our products. In nearly every category, we offer industry-leading, energy-efficient options for our customers. And we continue to invest in research and development, applying the newest technological innovations to create ever more sustainable solutions.
The word "improve" represents Carrier's belief in continuous improvement of our products and services, our customers' experience and our environmental impact. We aim to improve people's lives through indoor environmental control, preservation of food supplies around the world and the search for solutions that minimize our impact on the natural environment.